Computers use different cables and connectors to operate and perform tasks. One of the most important cables to be able to recognize is the VGA (Video Graphics Array) cable. Although this technology is a thing of the past, some monitors can still only be connected using this cable.
VGA (D-Sub) is one of the most popular connectors in the history of digital technology. This standard is used in electronic devices that appeared on the market thirty years ago and to this day. Even though this connector can no longer be called progressive, it is still easily found in different monitors, GPUs, and other electronic devices.
What can be connected via VGA?
Today VGA is no longer considered a common connector for technology. But over the years this standard has been given to a wide variety of devices. For example, this interface is present in certain models of LCD and plasma TVs. It is often installed in DVD players.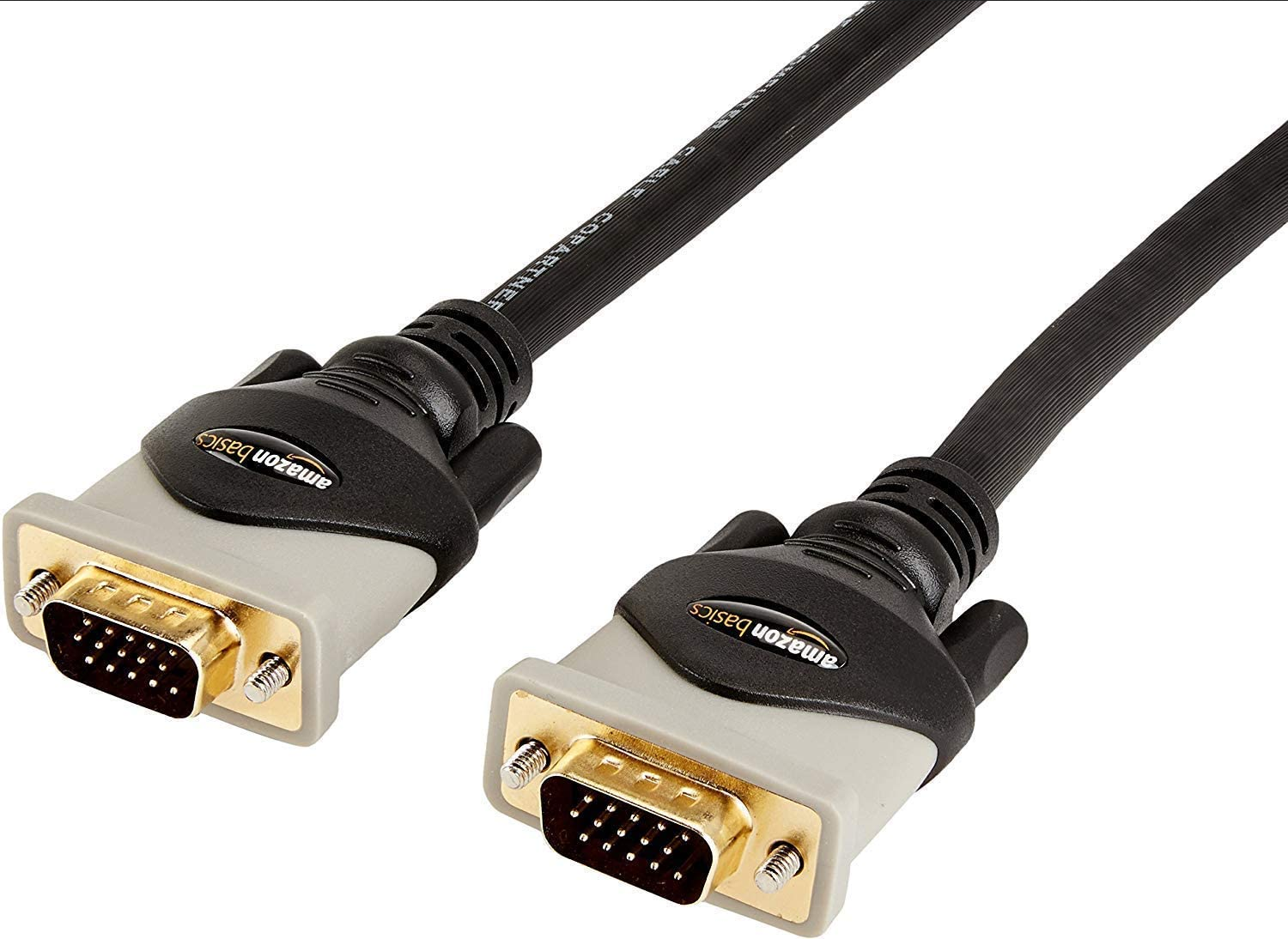 But most often the VGA connector is found in monitors with CRT tubes. Almost all CRT monitors were equipped with this interface to connect to a signal source. Even early LCDs had this standard, which was gradually replaced by DVI and HDMI.
How did the VGA interface appear?
The VGA connector was announced in 1987 by the world-famous IBM. It was specifically designed for high-quality video transmission to screens that used CRTs. Therefore, all of the current at that time, computers were working with monitors, which are equipped with this interface.
It should be noted that until then there were DE-9 connectors, which were often used to connect joysticks to game consoles and PCs. At the same time, VGA (DE-15) got not 9, but 15 pins at once. This allowed you to enjoy a color image, which was displayed on CRT monitors.
In the 90s, many equipment manufacturers also began to use this standard. TVs and DVD players with VGA onboard began to be produced. D-Sub was popular until the digital DVI standard became widespread. Moreover, the official presentation of DVI was in 1999.
But gradually ousted from the market morally and physically obsolete interface VGA began only in the 2000s when digital technology and related content were in demand and available to users. Moreover, in 2015 AMD, Intel, and many other major corporations decided to completely abandon the use of the VGA standard in their new products.
What kinds of VGAs are found?
Today there are two known varieties of the standard, which are almost indistinguishable from each other:
Simple VGA – implemented in video cards and monitors, DVD players, and TV.
Mini-VGA – used in laptops and other devices. It looks a bit like a USB port but has the functions of a standard D-Sub.
Both versions have 15 pins, and each is responsible for its function. In addition to the three R, G, and B video signals in the connector there is a vertical and horizontal picture synchronization.
What are the advantages and disadvantages of VGA cable?
Since the D-Sub connector isn't new, there are a huge number of devices with it everywhere. This makes the connection more affordable. Other advantages:
A huge selection of different adapters.
Excellent analog signal transmission.
Providing high-quality video (the only analog interface of its kind with such a resolution).
There are some disadvantages of the VGA standard:
It's not possible to transmit audio and video signals at the same time (only video works).
The resolution is 1280×1024, so there can be problems when transmitting images to FHD displays.
If the cable is of low quality, there will be interference.
The option isn't suitable for digital devices.
As you can see, the interface has both advantages and disadvantages. But it is still in demand and indispensable in different situations.
What types of converters are available for VGA?
If you have, for example, an old video card with a VGA connector, but decided to buy a new monitor with digital interfaces, you can not just connect them. In such cases, you need to change the video signal source additionally or purchase a special converter.
In the latter case, there is no need to buy expensive components. It is enough to find (buy) a converter of VGA signal to HDMI or DVI so that the new monitor can delight you with a clear and colorful picture without the need to change the video card.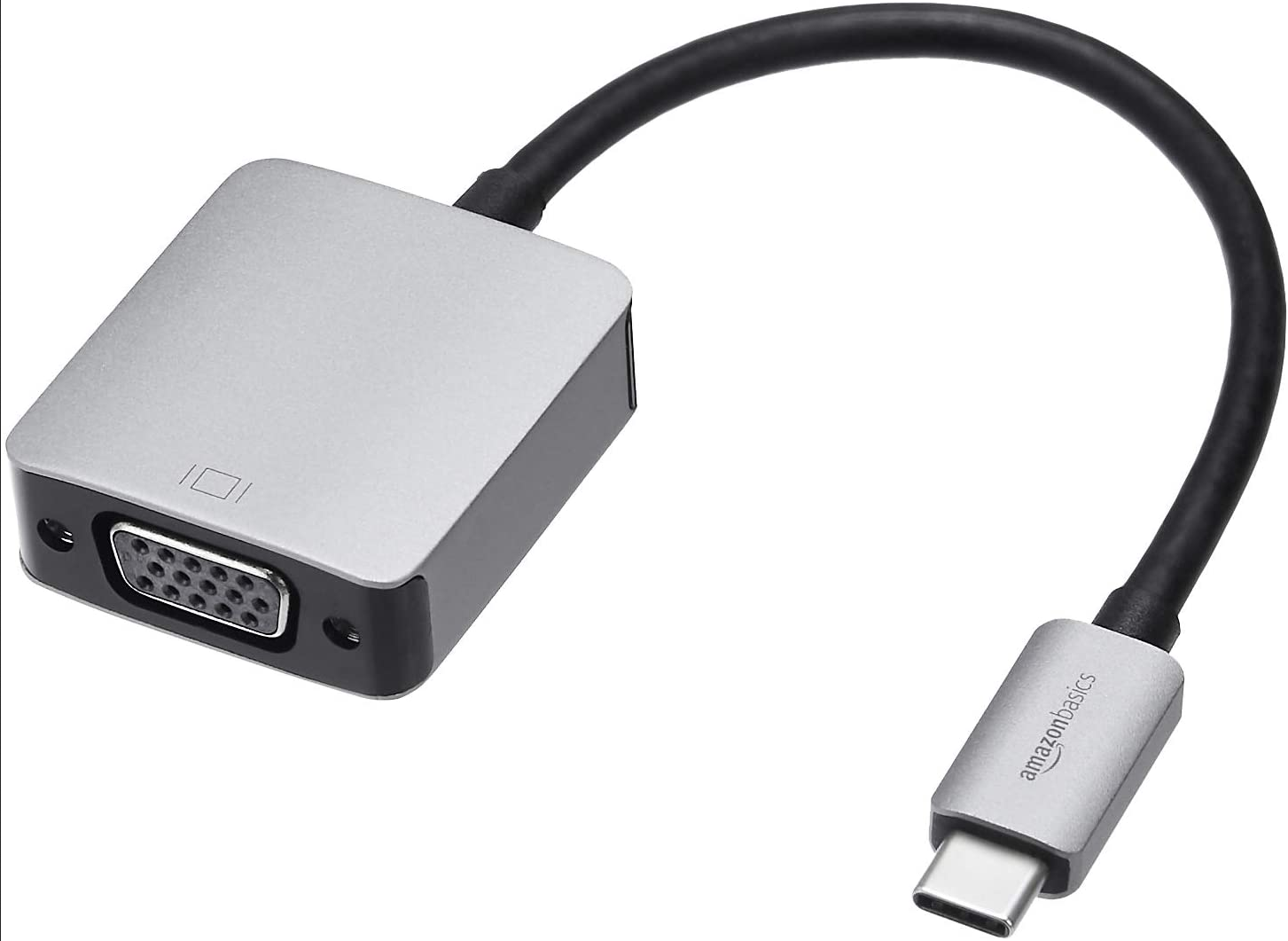 Today you can find a huge number of adapters of all kinds on the market. With their help, you can convert the signal from VGA to DVI, Display Port, HDMI, and so on. Many converters are equipped with a USB cable, through which it is possible to transmit not only video but also sound. Backward compatibility is not excluded at all when a signal from the digital standard is transmitted to a monitor with a VGA interface.
Read Also:
Which is better: VGA or HDMI?
In today's reality, when digital content dominates, counting on D-Sub (VGA) capabilities makes no sense. It is enough to look at the various devices and accessories that are produced by manufacturers recently. And we will find that among the interfaces will be present HDMI, Display Port, or DVI. These are the ones that provide a high-quality display of high-definition images (Full HD and 4K).
On the other hand, VGA is still with us. Over the years, companies have managed to release an incredible number of devices that support this standard. However, it should be understood that even with the use of adapters it is impossible to achieve full synchronization between analog and digital interfaces. Somewhere for sure, there will be defects, or the image won't "reveal" to the full extent.