Google offers many services to its users. Without these services, it's already quite difficult to imagine life for many people. As they say in this company that their goal is to provide quick and easy access to the information available in the world. So if you think about services like Google Drive and Google One, you can understand that they have reached their goal. However, a lot of people wonder what those services are and which one to choose.
How Google Drive and Google One differ
If you dig a little bit deeper into this issue, understanding these 2 services will help you a lot. Since it's actually 2 platforms for storing files, and documents which are very useful. If you know the features and the purpose of each of them, you will be able to use them with maximum power. In today's world having a service that will store all your information is very important.
For any person, it's not a luxury but a necessity. Especially for corporate use, if you look at this situation from the perspective of necessity. So many people just have to store a lot of files, sometimes you need more space than Google Drive offers. That's when you have to figure out why you might need Google One. Since having these two Google tools is a big advantage.
What is Google Drive and how to use it
Google Drive is primarily a service that serves as Google's cloud storage. It also serves as a large set of tools for collaborative document editing and file sharing. The principle of work practically doesn't differ from iCloud Drive and Dropbox. Google Drive has many usage scenarios, but it's primarily about storing files. This is a hard drive that stores files that can be accessed from any device and at any time when there is an internet connection.
After signing up, Google gives all customers 15 GB of space. For storing anything you want on the drive. There're also a lot of people who use Google Drive for collaboration. People often share documents from Google Drive with each other. Sometimes editing them together, and sometimes just sending a link to their drive to share files with others.
How to use Google Drive
To start using Google Drive, you only need a Google account. To start storing files using Google Drive you need to:
In the browser in the search box, open Google Drive or select from the list of all tools from Google.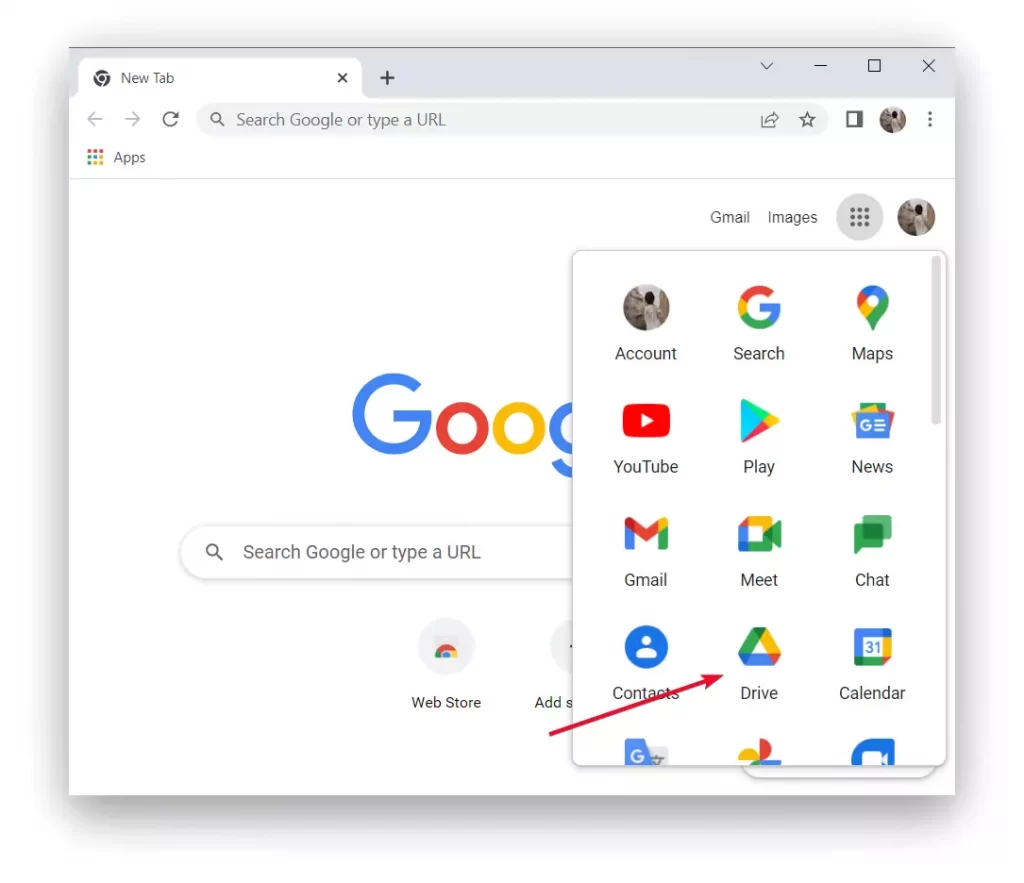 Then register or log in to your existing Google account.
After that, click on the plus sign to upload the file to Google Drive.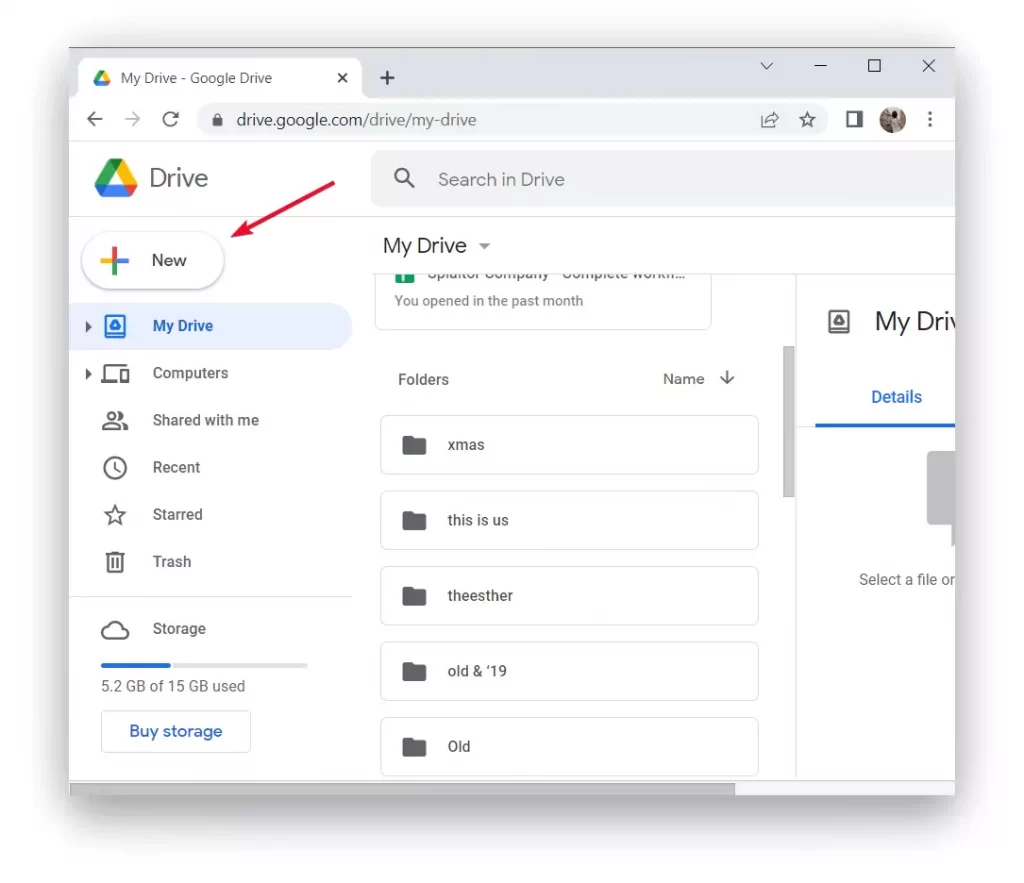 Then as soon as you click on the plus sign icon, a window will open in which you have to choose what to upload or create a file.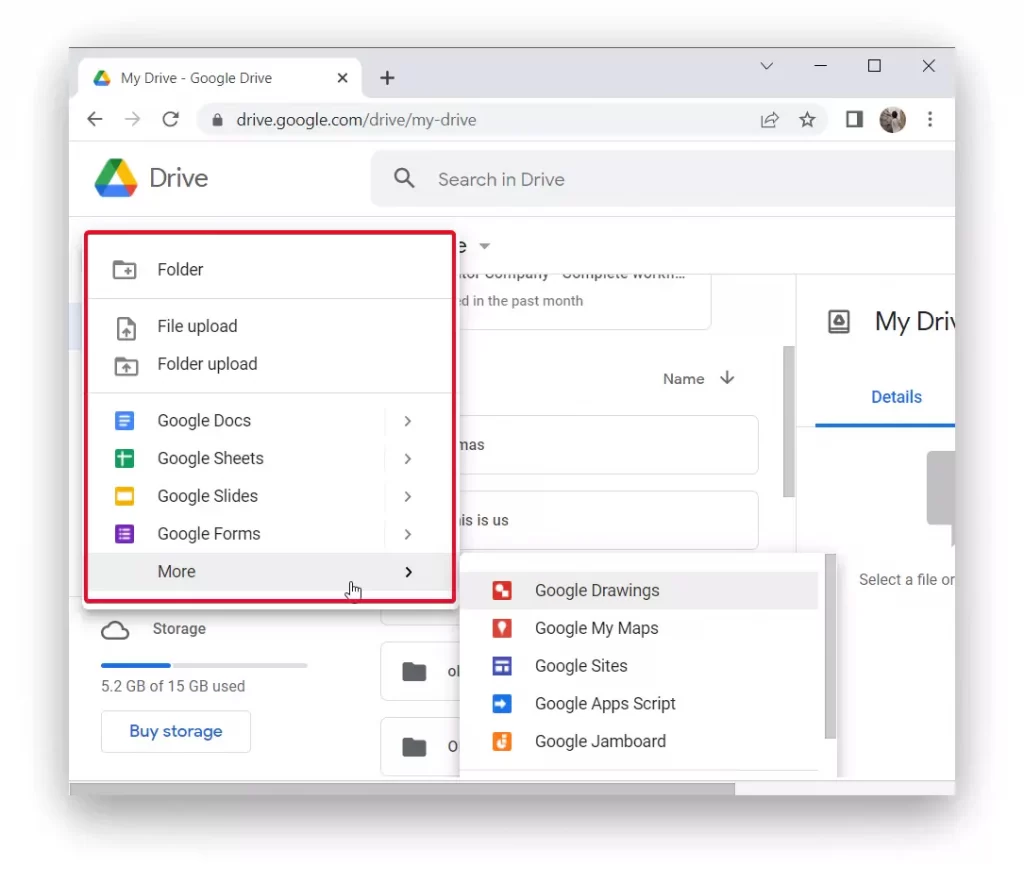 This way you can create a folder so you can add folders in the future and it has a structured look. Upload files or a whole folder at once. In the same way, below are other platforms that you can run in Google Drive and create collaborative work.
How to set up Google Drive collaboration
In order for you and your team to add, make any changes you need:
Open the desired file and click the 'Share' button.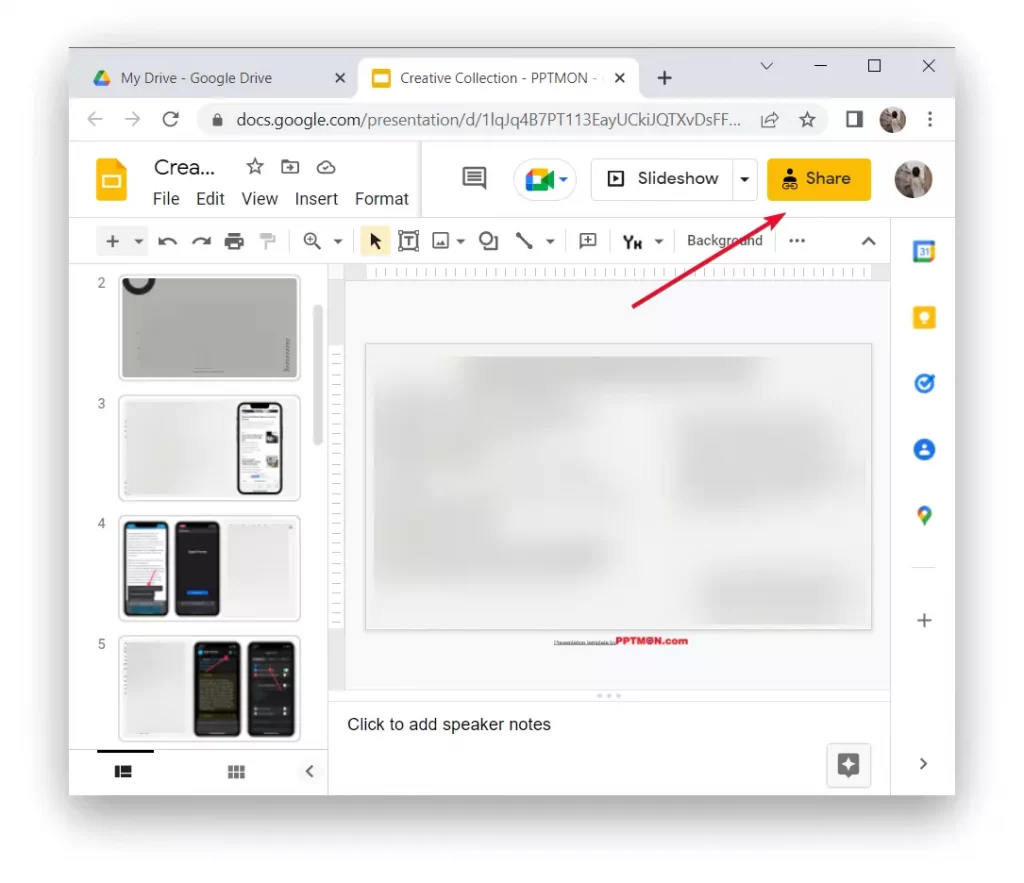 After that, a window will open in which you should add your email address in the 'Add people and groups' column.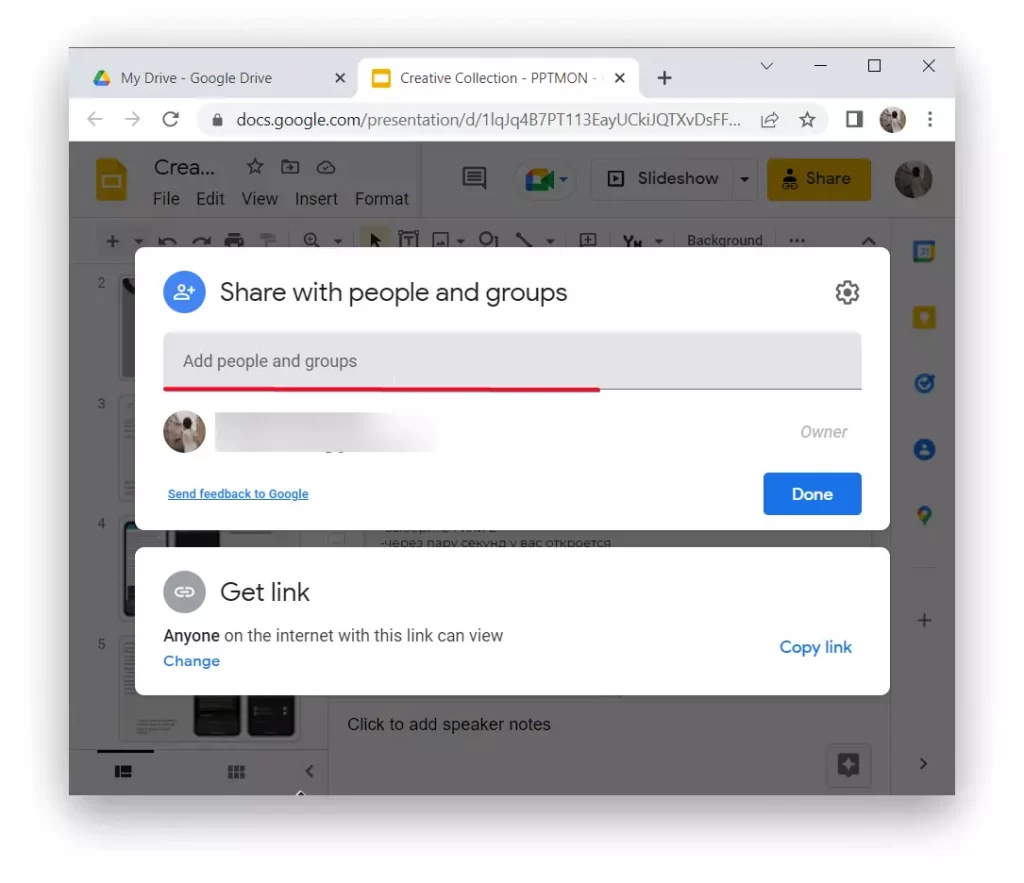 Also, click the 'Change' button in the 'Get link' section. In this way, you will be able to change a number of features for the person to whom you send the link to this file. This person can only be a viewer, commenter, or editor.
What is Google One and how to use it
Google one is a service for storing files. Google One offers access to data from all Google services that can be stored in the cloud. This includes attachments from Gmail, documents and other data from Google Drive, and photos and videos from Google Photos. Google One also offers the convenience of saving and restoring backups.
Before Google One, the company offered a subscription to Google Drive storage. Now everything is much clearer because when you open this service front of you will display all the available subscriptions, which apply to all Google services. The point of using Google One is that when you sign up you get 15 GB of storage for free.
This storage is used in Google Drive, Gmail, and Google Photos. For many people, that's enough. However, if you find that 15 GB isn't enough, Google One comes to the rescue. Storage is the main purpose of Google One, but the service has other benefits as well. One of the most important is the ability to share your subscription with family members. On the main page of the service Google one you can get acquainted with the tariffs:
100GB: $2 a month or $20 annually
200GB: $3 a month or $30 annually
2TB: $10 a month or $100 annually
10TB: $100 a month 
20TB: $200 a month
30TB: $300 a month
Secure encryption is also available for Premium 2TB and higher plans. You can encrypt your online activity and get an extra layer of protection with Google One's VPN. When you connect to Google One, you get access to cloud storage, device backups, VPNs, and more to keep your digital life safe and secure
How to use Google One:
You need to open Google One in your browser.
After that, to buy more storage volume, click on 'Upgrade' on the main page.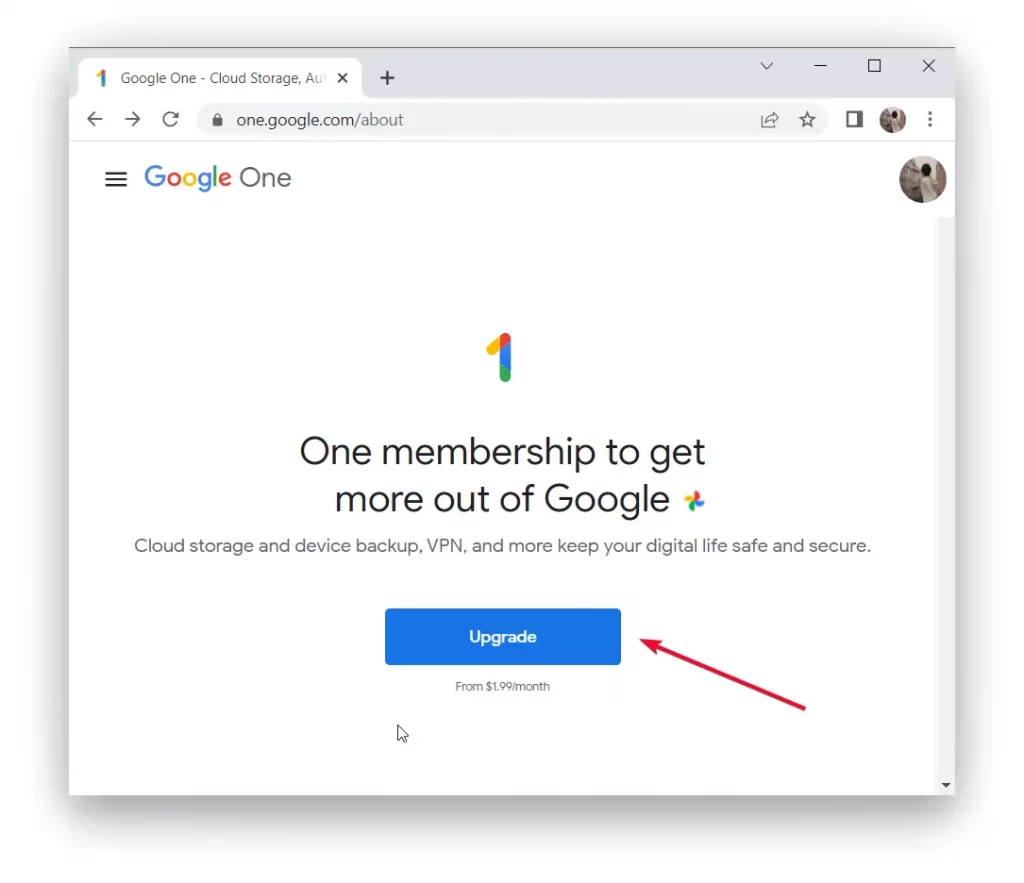 Then take a look at each of the options and choose the quantity and capabilities you need.
How Google Drive and Google One interact with each other
In fact, these two services work together in such a way that if you don't have enough 15 GB of free disk space for your Google One files, you can buy more using Google One. You can buy more using the Google One service. It will be useful for you if you're a company owner or an employee who interacts with colleagues and you need to buy space on Google One.
So that everyone involved has access, rather than having to subscribe personally. Since the goal of Google One is to increase storage capacity. It's capable of syncing with your Google Drive account, enhancing each of its features. It also provides special features for certain applications, such as photo editing and many others. So if you're connected to both tools, you'll have better management of your data.