These days, it's hard to imagine any communication, with loved ones or at work, without messages. Every user has a messenger app on his or her device. Someone is using the new apps with add-ons. However, still, most people prefer the standard messages app on their iPhones.
This app is reliable and has its own features. Quite often users wonder why some text messages are displayed in blue and some in green. Fortunately, there's a reason for this and a simple explanation.
What are the causes of iPhone messages aren't green
Messages on your iPhone is a standard app that requires no additional installation. With this app, you can send regular messages. You can also add effects, send music, stickers, geolocation, create a poll in the message, and much more.
You can always text someone from your contact list or enter a number manually in this app. The important point is that you pay your operator for the services, namely for sending standard messages. The tariff is different for each operator and each country.
A few years ago, a new update made the iMessage feature available to Apple users. iMessage is an Apple service designed to send text and multimedia messages to other iOS devices via Wi-Fi or cellular Internet, bypassing standard SMS or MMS messages.
Using this feature is much more advantageous because you don't actually pay for each text message. However, iOS only informs you that the service provider can charge for it. This is the difference between standard messages and iMessage.
There is a connection between them and this is the reason why some messages are displayed in green and some in blue. iMessage sends messages using the Internet network and these messages will be sent in blue. Typical SMS or MMS sent to another iPhone, iPad, or iPod touch device. SMS and MMS messages aren't encrypted and are displayed on the screen of your device as green.
How to enable iMassege
If you choose to exchange messages using the iMessage function and not pay the operator, using only the Internet. It's easy enough to do, you just need to follow a few steps:
You need to open the settings menu on your iPhone. Scroll to the 'Message' item and click on it.
Now that the settings menu is open in front of you, you need to drag the iMessege slider to make it appear green. This will connect the function and iMessage can be sent betweeen iPhone, iPad, iPod touch and Mac.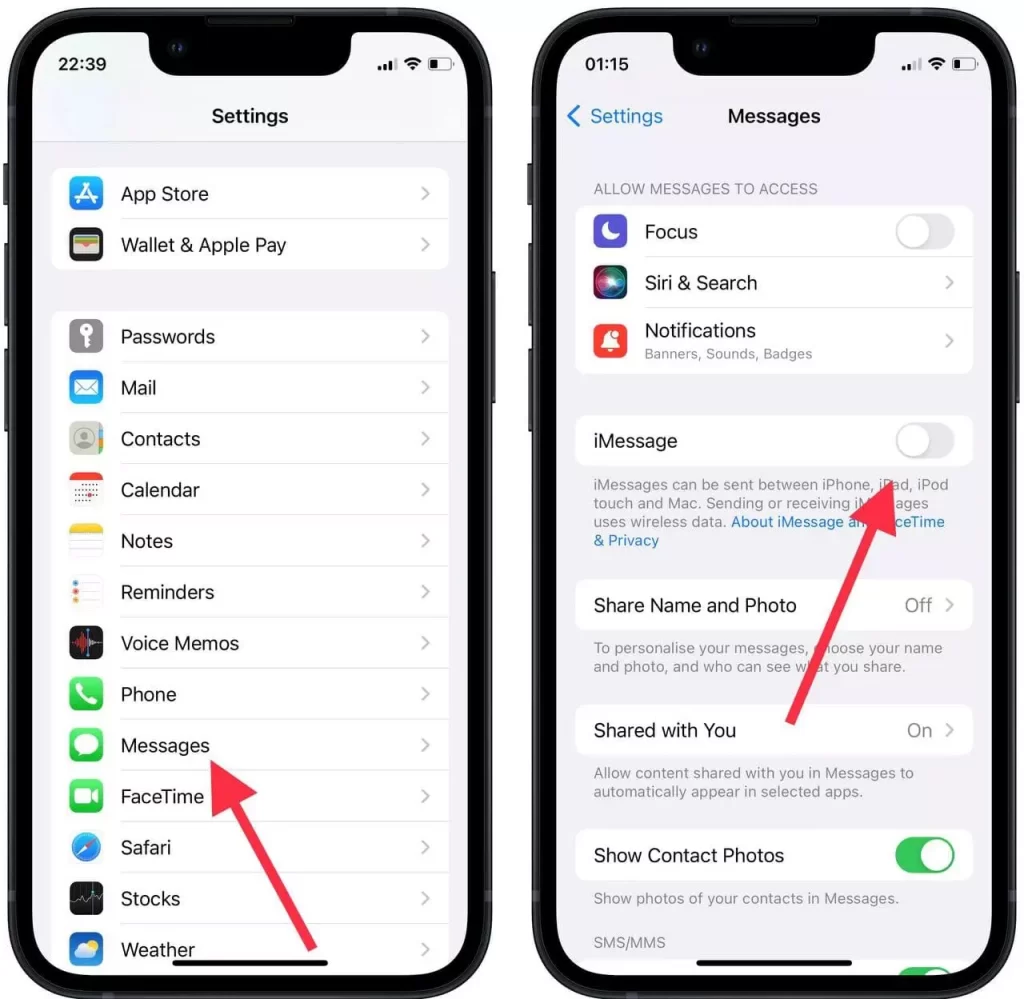 There is also an important point. If the contact you want to contact has no internet connection, iMessage cannot be sent. So to avoid this you can specify in the settings menu to send an ordinary SMS in such cases. To do this drag the 'Send as SMS' slider.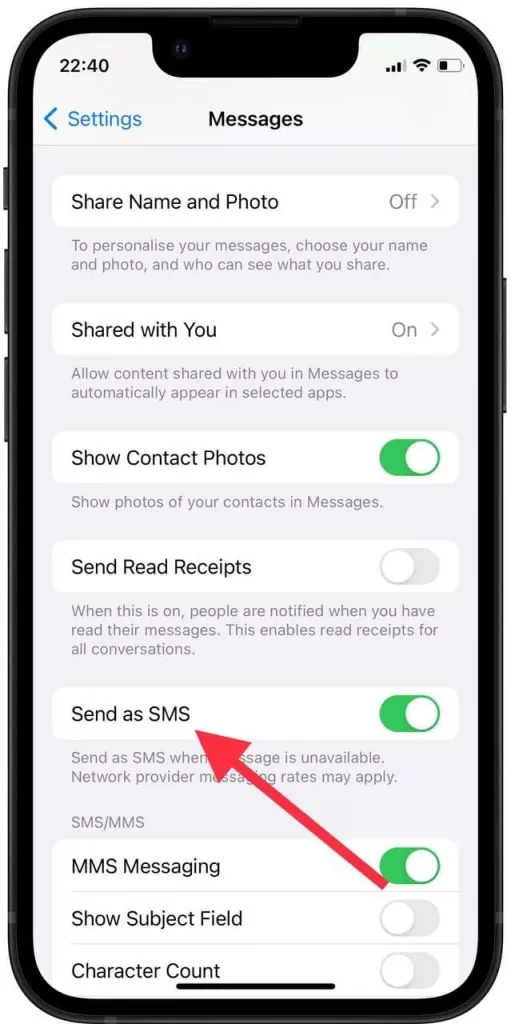 What the messages will look like sent using the standard function
You will only be able to send a standard message using your cellular carrier if the user's contact hasn't enabled iMessage on their device or on that number. Another reason could be that the user isn't an Apple device user. The green color means that the user will be sent a regular text message for a fee. If you want to send a standard message which will be displayed in green, follow these simple steps:
First, you need to find the Messages app on your iPhone's home screen. Open the Messages app.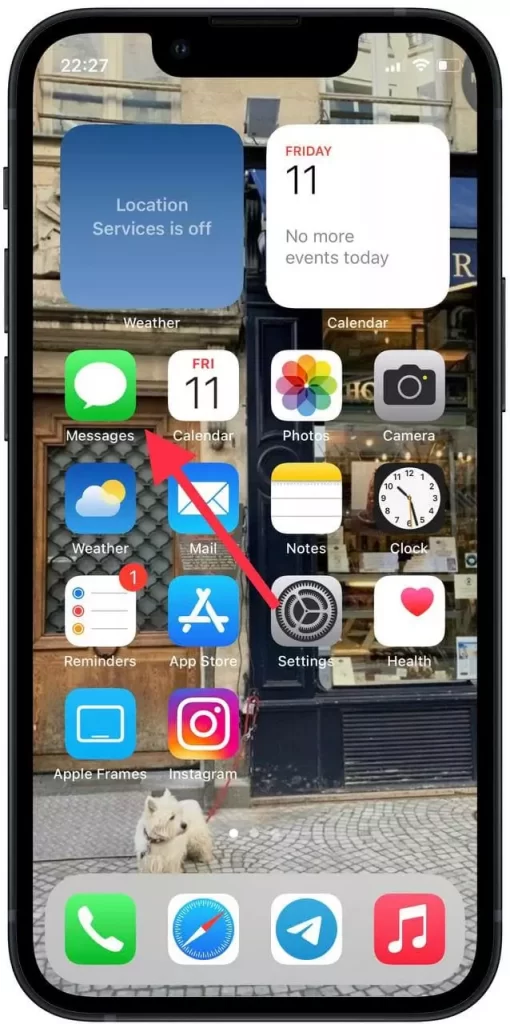 Now that you have the main Messages app page open, click on the icon in the upper right corner. This will allow you to create a new message.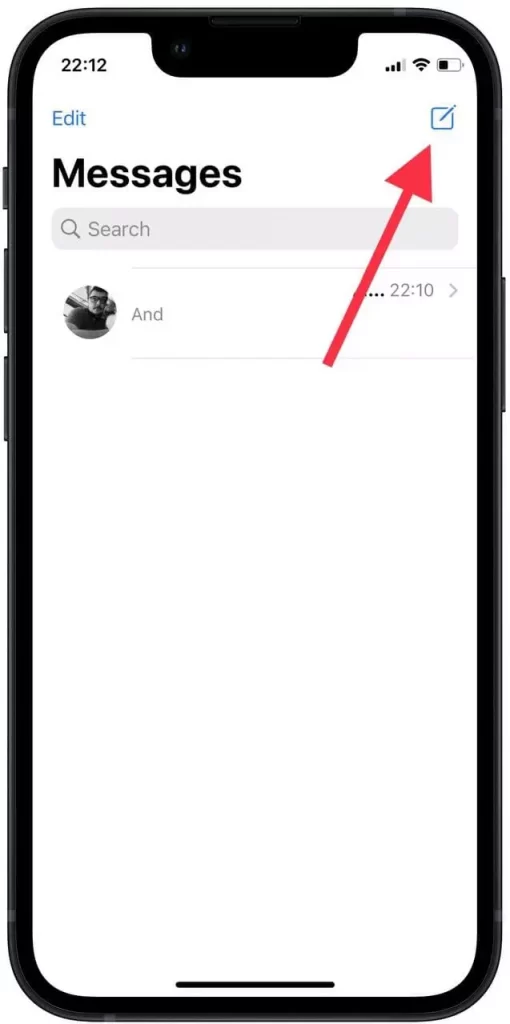 When the 'New Massege' window opens, enter a contact in the 'To' section. After that, write a text message and send it.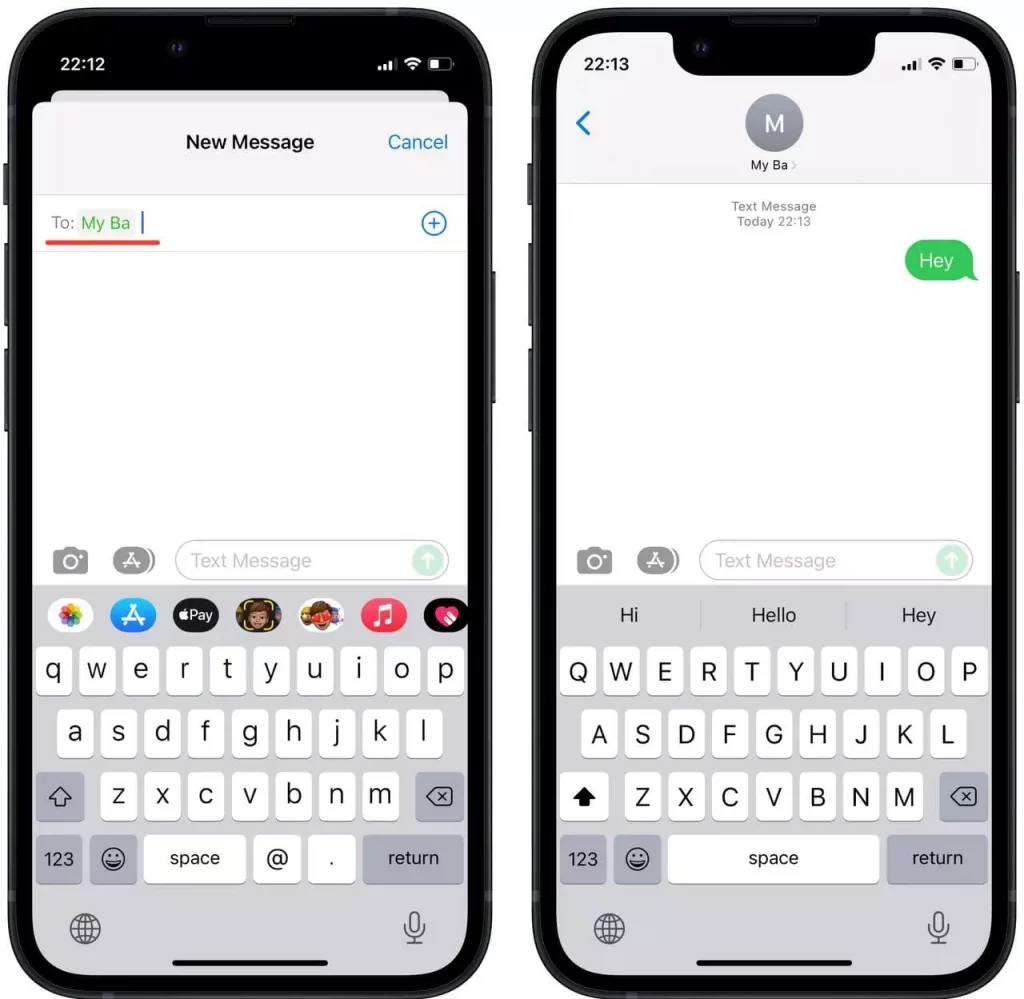 If the user you are texting to isn't connected to the Internet or doesn't have the iMessage feature, the 'To' section will be displayed in green. Also, after sending the message will be green and the top will say 'Text Message'.
What the messages will look like sent using iMessage
In order to send an iMessage, you need to do the same steps as for sending an ordinary text message. The only difference will be that such a message will be displayed in blue. To do this you need to:
Open also the Message app. Click on the icon to create a new SMS. Select the contact.
In the 'To' section, your contact will now appear blue if they have set up iMessage and are connected to the internet. The sent iMessage will also be blue. Also at the top of the sending information will be the 'iMessage' and the date.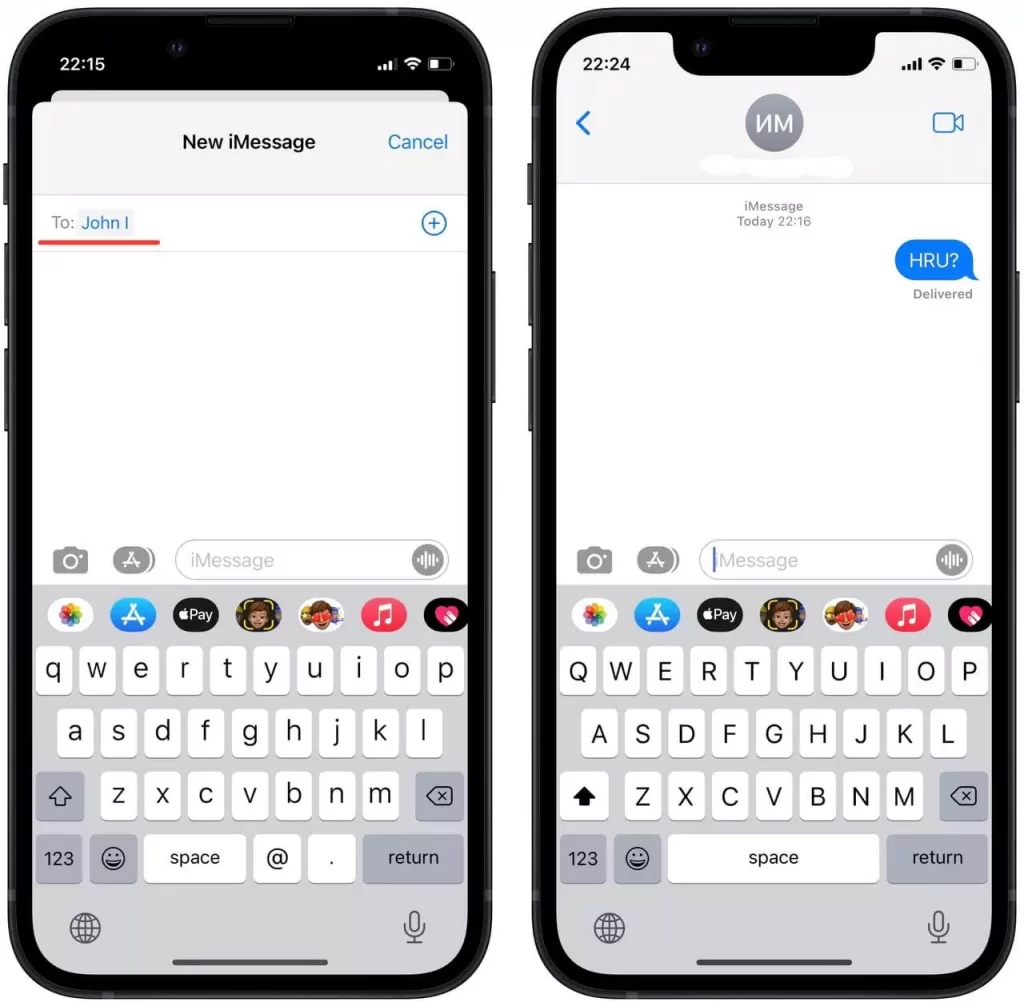 Therefore, if you create a new message, add a recipient, have an Internet connection, and have an Apple ID tied to that number, it will be iMessage, not SMS or MMS. You can tell what kind of message your device sends by its color. If it's an iMessage, the message will be blue, and if SMS, it will be green. Also, pay attention to the priority of iMessage.