Your rills can greatly improve the right tracks. Since Reels is an alternative to TikTok videos, Instagram has added a built-in ability to overlay music on your video. Plus it all works with their internal library, which is pretty handy.
You can even add your own songs to it. Adding Lyrics to your video is pretty easy. You can do it right from your Reels editor on Instagram. You can use Instagram's own song library to do this.
How to add lyrics to Instagram Reels on iPhone
To add lyrics to your Reels you can use the standard Instagram app on your iPhone. You can do this directly from the Reels editor and you don't need any third-party apps. To do it simply:
Tap on Plus at the top of the home page of your screen.
Select Reels in publishing types.
Click on Add Effects.
Find in the list or type Lyrics into the search and select the effect you want.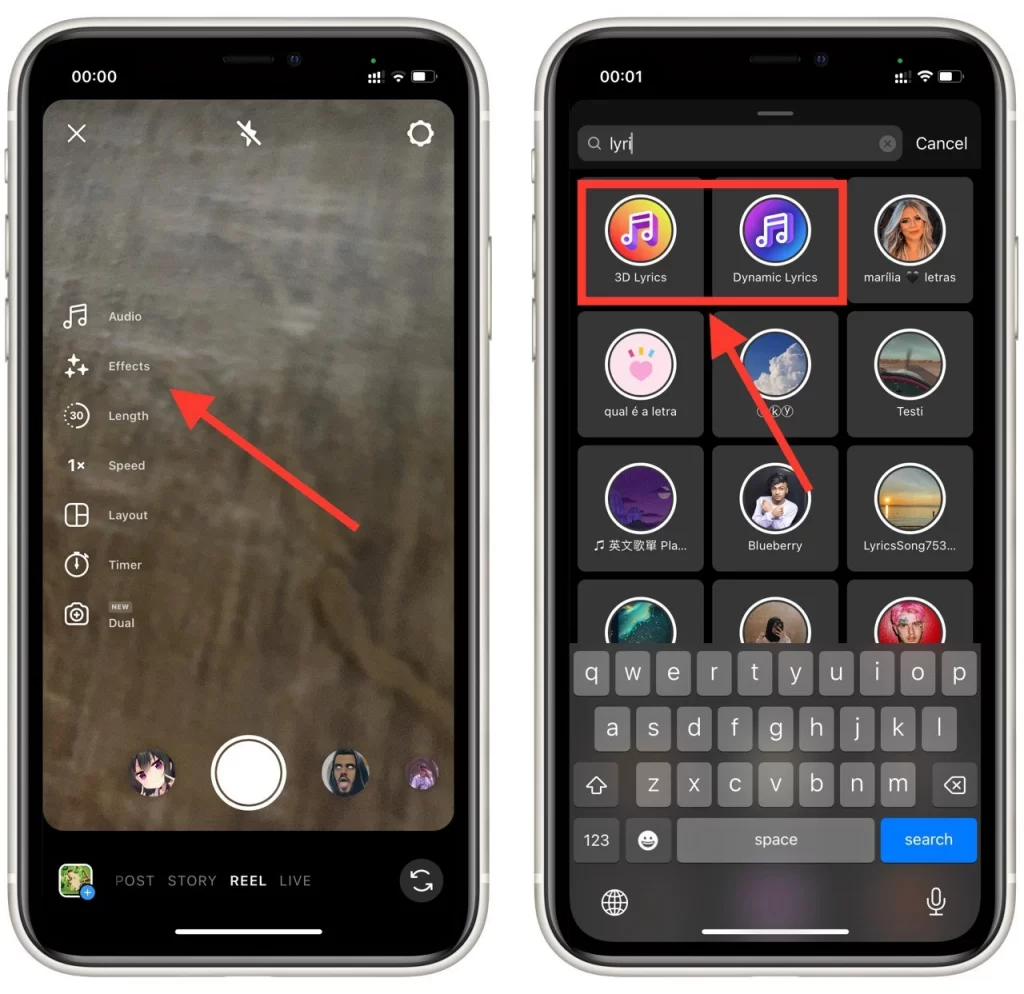 After that, all you have to do is click on the audio icon and select the track you want.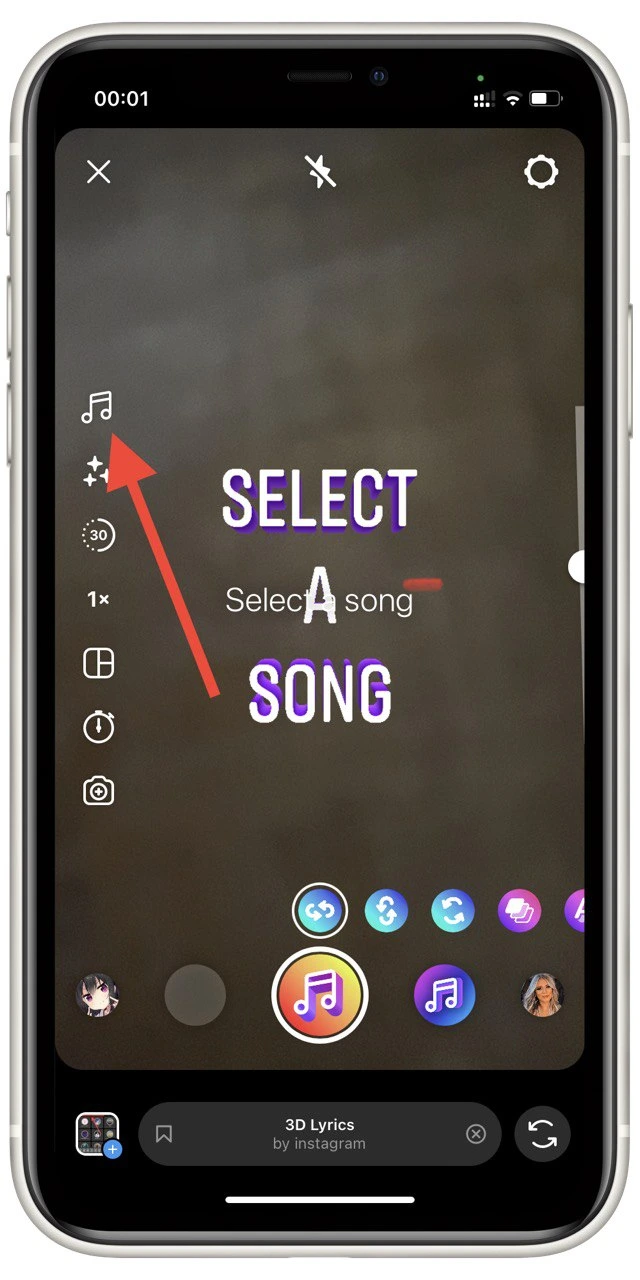 You need to make sure that the track you choose supports the lyrics. You can overlay any track on your video from your Instagram library. Note that some regions don't support music on Instagram, so you should check where your audience is from before choosing a track.
How to add lyrics to Instagram Reels on Android
In the case of Android devices, the instructions will be slightly different. I would say the process is a bit more complicated on android, but if you follow my instructions you can easily add Lyrics to any video. To do this you will need:
Press + at the top of the home page and select Reels in the editor.
Next, after creating your video, select the Stickers icon and then click on Music.
Select the track you want, and note that they must support Lyrics.
After that, click Done at the top right.
Then select Reels at the bottom and select the video you just created. Then click Next and post your video.
That way you can add Lyrics to your video on Android smartphones. As you can see the process here is a little bit not as obvious as in the case of the iPhone, but if you don't click anything unnecessary, you shouldn't have any problems. You can also do this while remixing your Reels.
How can you add your song to the Instagram library?
In case you make music and want to see your own songs in the Instagram Library, it's easy to do. To do this, you'll first need to publish your track. You will also need to select Facebook & Instagram as a store to release to.
After that, when your track is finally published on all platforms, then you will see your track on Instagram and Facebook. To do this, you can use any publishing app that collaborates with Facebook and Instagram.
For example, you can use an app like Musixmatch for this purpose. Here you can add your track to the library of many music streaming services. You can also use this app to add Lyrics to your track. It's quite handy because you can post your track everywhere at once with one app.
Read also:
How to save your Instagram Reel
If you need to save your draft to your smartphone, you have two options when you can do that. You can save the video while you're editing it or after you've posted it. In both cases, the video will be saved with all effects and music unless the music isn't allowed in your region.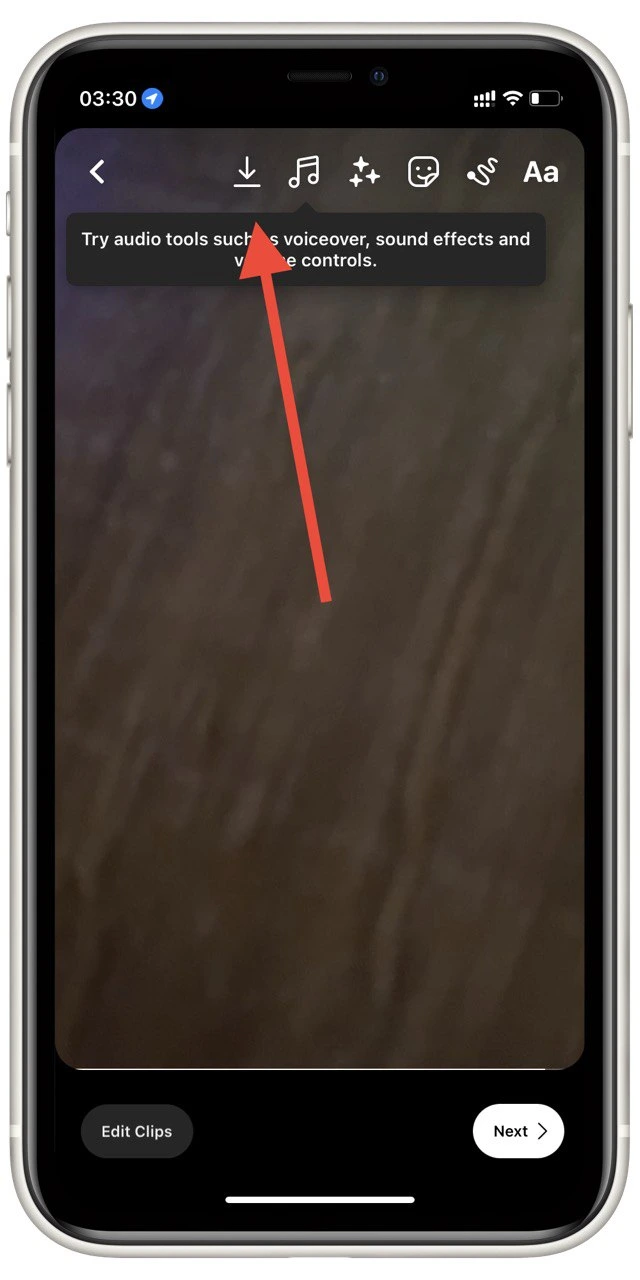 In case you want to save the video while editing it, you can do it during previewing. When you preview your video, you will have a special button in the top toolbar that looks like a down arrow.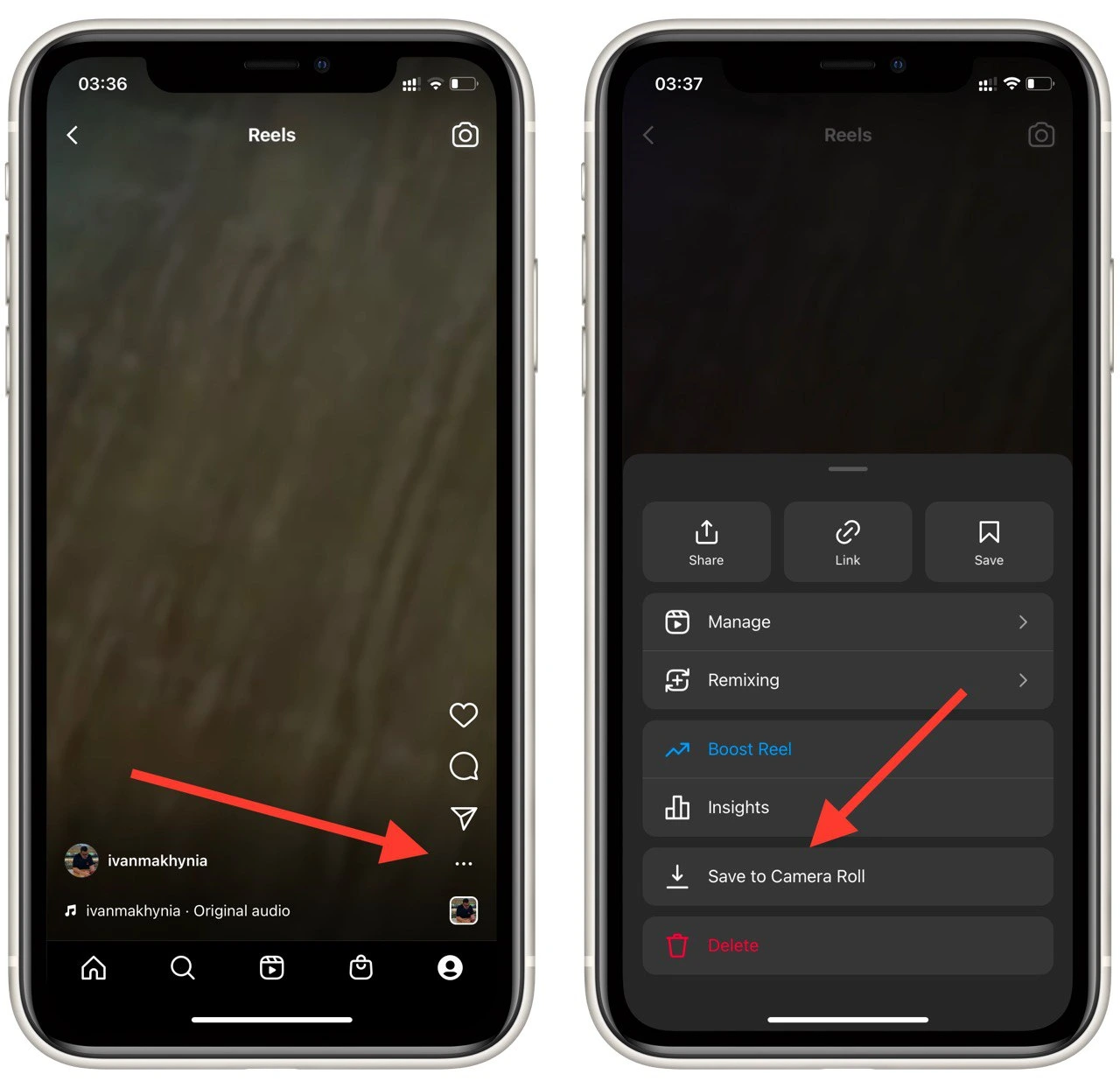 Also, if you've already posted your Reels, you can save them. To do that, you have to open the video and click on the three dots on the right side of the screen. In the menu that pops up, you need to click on the Save to Camera Roll button.