Sharing stories with music is a great way to let your friends know what you're listening to right now and what makes you rock. Despite there are a lot of ways to add music to an Instagram story (including the way to choose it directly from Instagram), however, if you're using Spotify to listen to songs, that may be a straightforward way to share what you're passionate about right now.
Spotify made sharing Instagram stories easier in 2018, and thanks to this update you can easily share music without any weird ways. Even now, I see a lot of my friends that share songs they like just making screenshots of Spotify previews. Even if this way works, it's bad if your story-viewers want to find the song. However, in case you use Spotify share to the Instagram story, you will post a song preview with the link that allows you to open Spotify and listen to the song in the app.
If you're interested in how to share Spotify songs on Instagram – here's what you should do.
How to share Spotify song to Instagram story
Here's a way to do this:
Open a Spotify app on your iPhone or Android device
Tap on three dots in the right of the song you want to share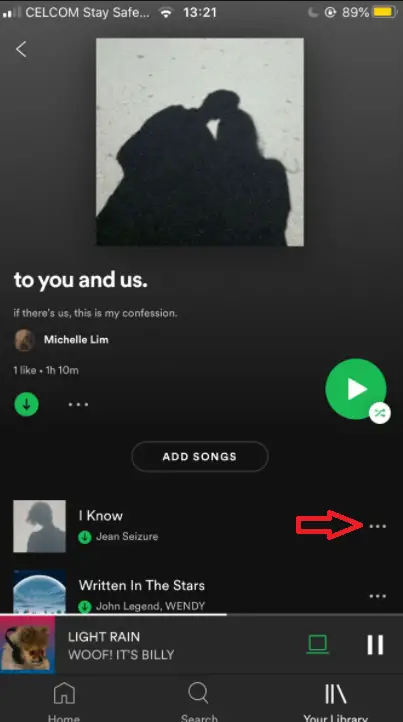 In the pop-up menu choose Share
Choose Instagram Stories among the list that will pop-up
That will open Instagram and create a new story preview, you can make adjustments if you want
After you made all adjustments, you can post this story as always – just tap Share next to your Story
Actually, that's all. Now you know how to share Spotify songs via Instagram stories.
This article was written by Jane Weisenthal and reviewed by Vladislav Sheridan, a Managing Editor at Splaitor, according to Splaitor's Quality and Fact-Checking Policy.
Featured image credit: Spotify