The one reason I hate the modern world is that you should pair almost any device you're using. Are you remembering that nice world when everything you should do to use your headphones or earbuds was just to stick them in a 3,5 mm jack? I'm missing that world, actually. But nowadays you should do a little bit more to enjoy your earbuds.
I can't say that something is difficult there, but those are just some actions you should take before you would hear the sound in your AirPods.
What Macs support AirPods
First of all, let's figure out the requirements for your AirPods to be supported by your Mac computer. Yeah, not all Macs are supporting AirPods, as they should have the up-to-date OS in order to work with AirPods.
For regular AirPods, it's at least macOS Mojave 10.14.4 or later versions of the OS.
For AirPods Pro, it's at least macOS Catalina 10.15.1 or later.
So make sure your Mac's OS is up-to-date to work with AirPods. If it's, then continue reading in order to understand how to connect AirPods to Mac.
How to use AirPods with your Mac
As I already said, there's nothing extremely difficult, so just follow the steps below:
Find the icon on the desktop that looks like a gear to get access to System Preferences (or simply search for it in the Spotlight, you can also press on Apple icon and find this line there)
Go to Bluetooth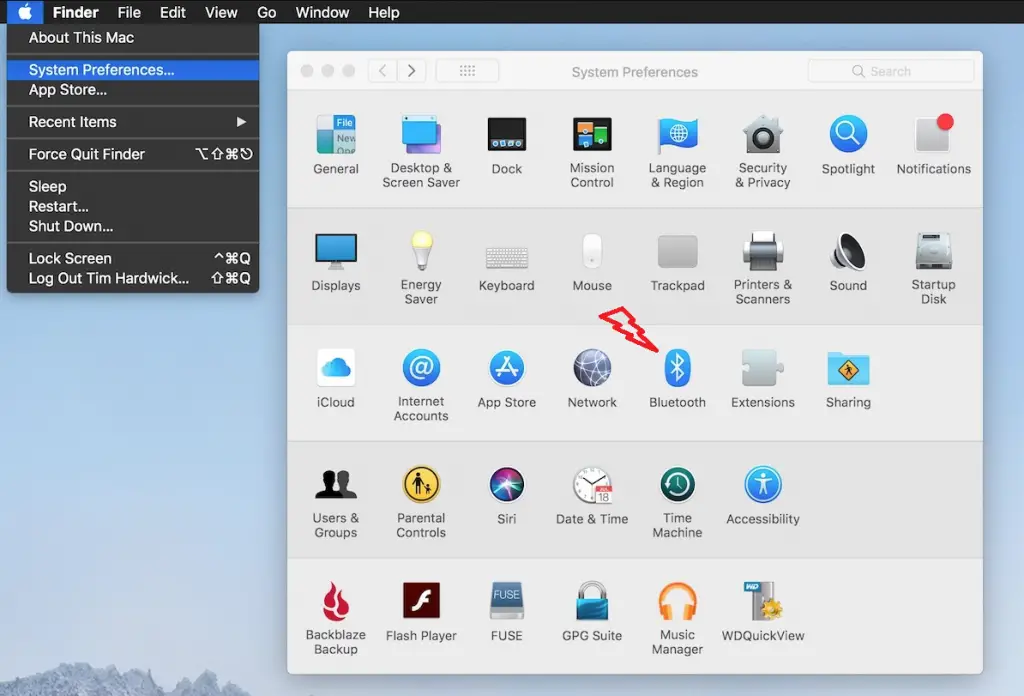 Put your AirPods right back in the case
Open the lid of the case
Press and hold the button on the AirPods' case back until it starts blinking white
Find your Apple AirPods in Devices section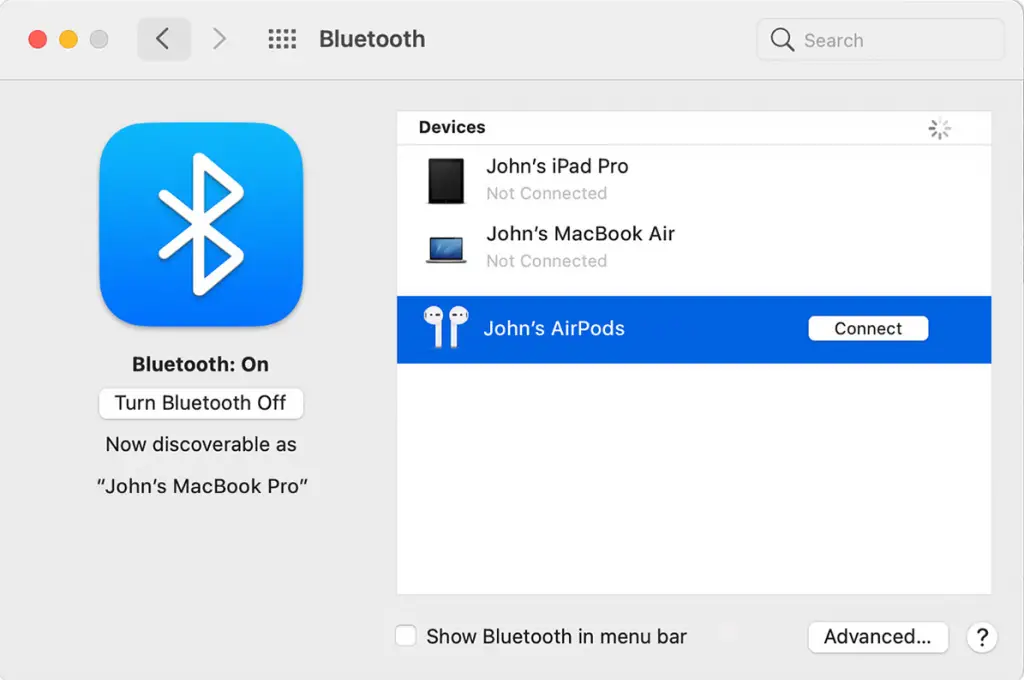 Congratulations! Now you can use AirPods to listen for your Mac's sounds. Once the device was connected, your AirPods would appear in the Bluetooth section every time when they're in range until you would disconnect them.