Twitter has one feature that I don't understand. You know, in case you've wrote something wrong in your tweet or just made a typo, you can't just edit it to correct the mistake. No, the only way to fix your tweet is to permanently delete it and post another tweet.
The good thing is deleting tweets is very easy and I will show you how you can do this.
How to delete a tweet using website
First of all, lets look on how you can delete a tweet on your desktop using Twitter website. Here's what you should do to delete a tweet:
Choose the tweet you want to delete. Note, you can choose only tweets that are yours. In case you want to delete a retweet, you should undo retweet.
Click on three dots symbol in order to open a drop-down menu.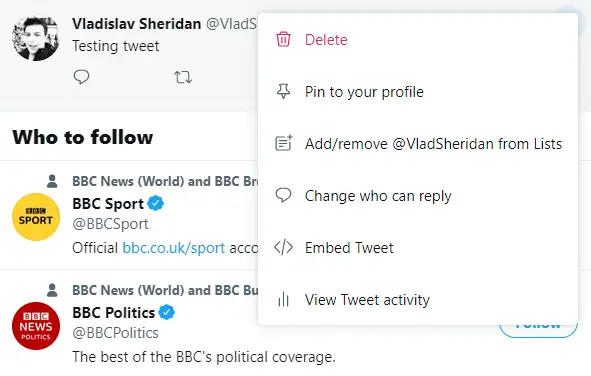 In confirmation menu choose delete to confirm you want to delete a tweet.
If everything is okay, the tweet will disapear from your feed.
How to delete a tweet using Twitter app
The process of deleting tweet using Twitter app is almost the same as deletting tweet via website.
Here's what you should do:
Choose the tweet you want to delete and click on it.
Tap on three vertical dots in the top right corner to open the drop-down menu.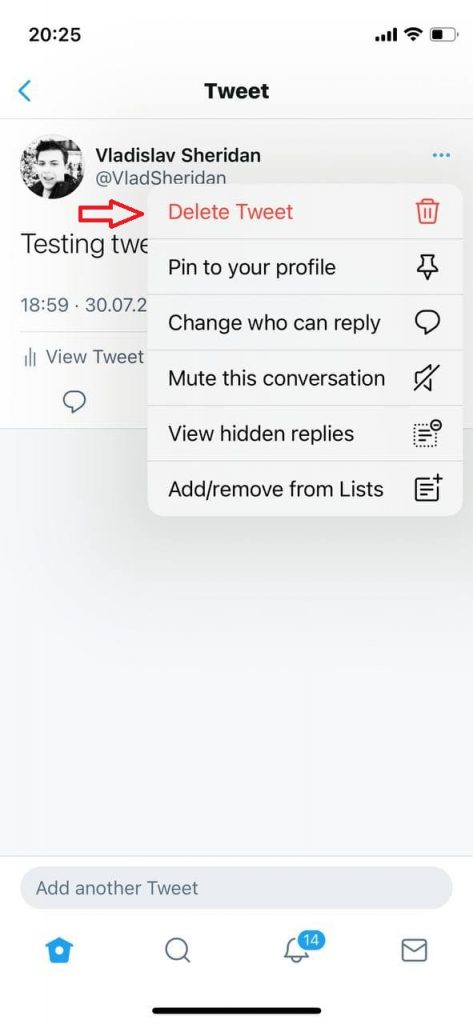 Tap on delete to confirm the action. In case you missclicked, you have a chance to prevent the action.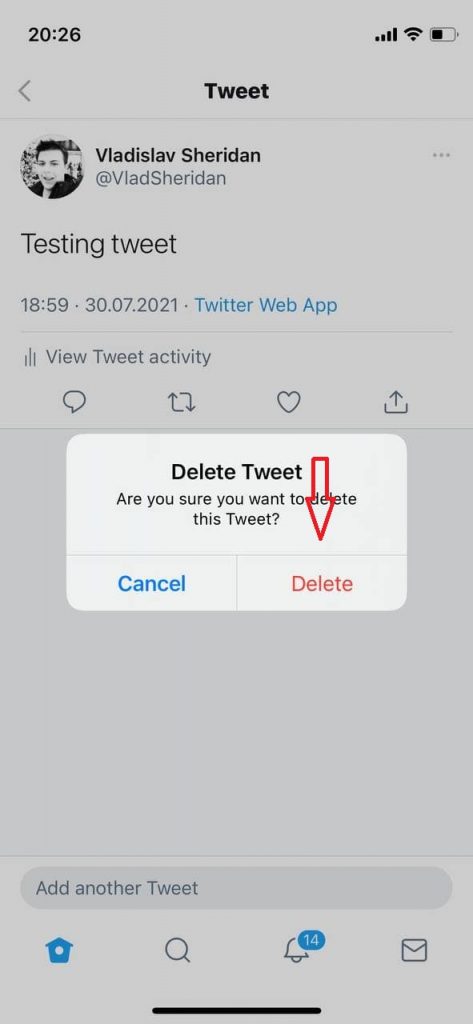 What happens to your tweet when you delete it?
When you delete a tweet, it disappears from your feed. Also, any links that led to your tweet (as well as embedded tweets on various sites) will now show a message that the tweet was deleted. Also, the tweet will disappear from search.
However, the response to the tweet will not be deleted, regardless of who responded – other people or yourself.
Also, if you wrote something bad and want to avoid responsibility, then deleting the tweet will not help you to avoid all the problems, because someone could make a screenshot of your tweet. In that case, it's better to admit your mistake and publish a retraction or apology.