Apple has added many cool features to iOS 16, and duplicate search is one of them. Now the iPhone automatically searches for clones of photos and contacts. In this way, it makes it easier to clear your smartphone of unnecessary data.
Previously, I had to check the gallery and contacts list manually to find duplicates there. And now, after using this feature, I was surprised I had so many of them, especially photos.
Now you can easily merge duplicates as well as delete them completely. So here's how it works.
How to find photo duplicates on an iPhone
You can easily find and merge duplicates in the Photos app. Here's what you should do:
First, open the Photos app and go to the Albums tab.
Then scroll down and select Duplicates.
After that, you will see all the media duplicates you have on your iPhone.
Just tap on Merge to make, for example, two images into one.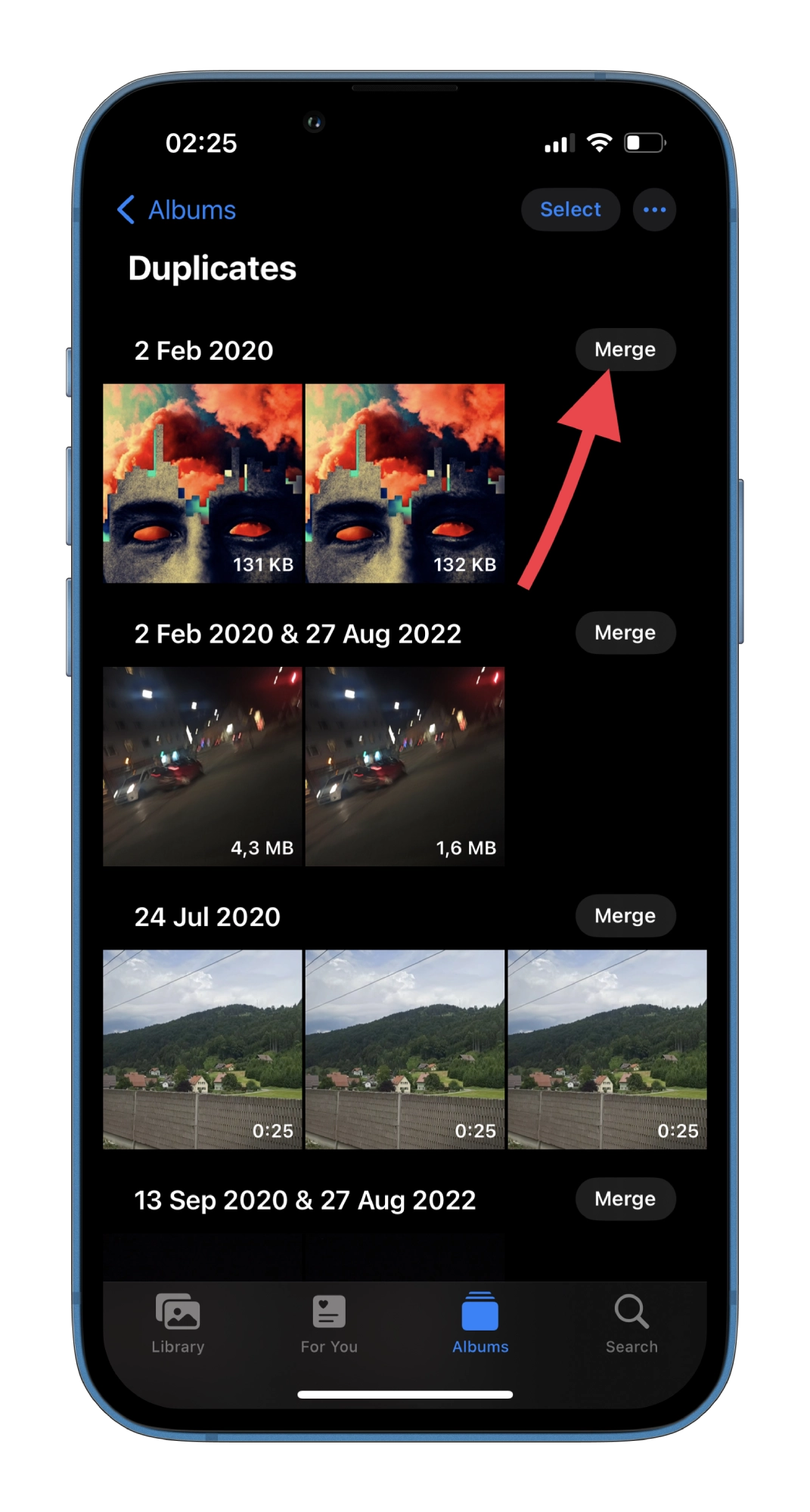 Finally, confirm it by tapping Merge 2 Items.
Once you have completed these steps, you will no longer find several similar photos in your gallery. There will be only originals.
How to find contact duplicates on an iPhone
There is also nothing complicated about finding and merging your contact's duplicates. Just do the following:
Open Contacts and tap View Duplicates.
Then you can select Merge All or tap on a single contact you want to edit.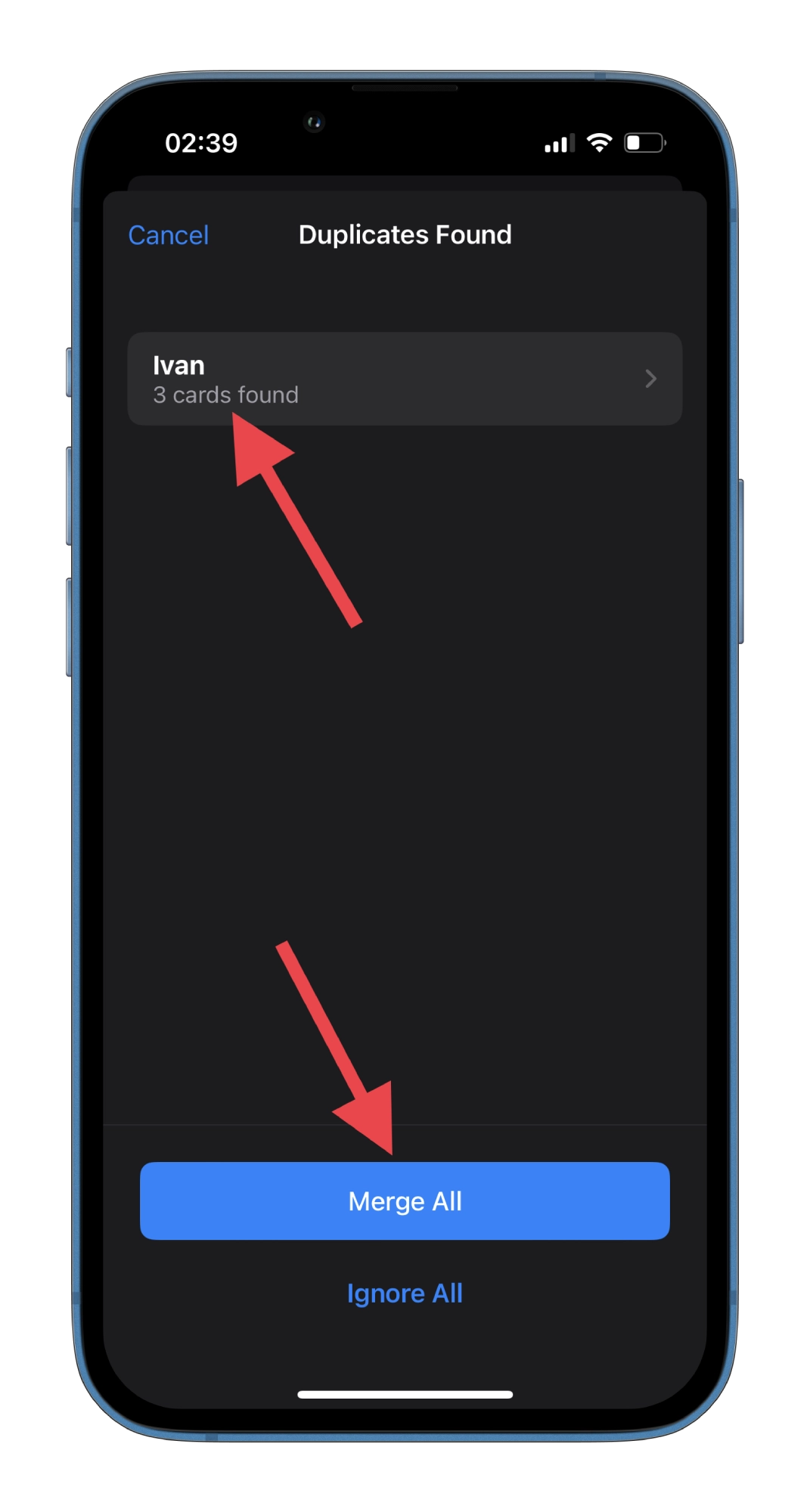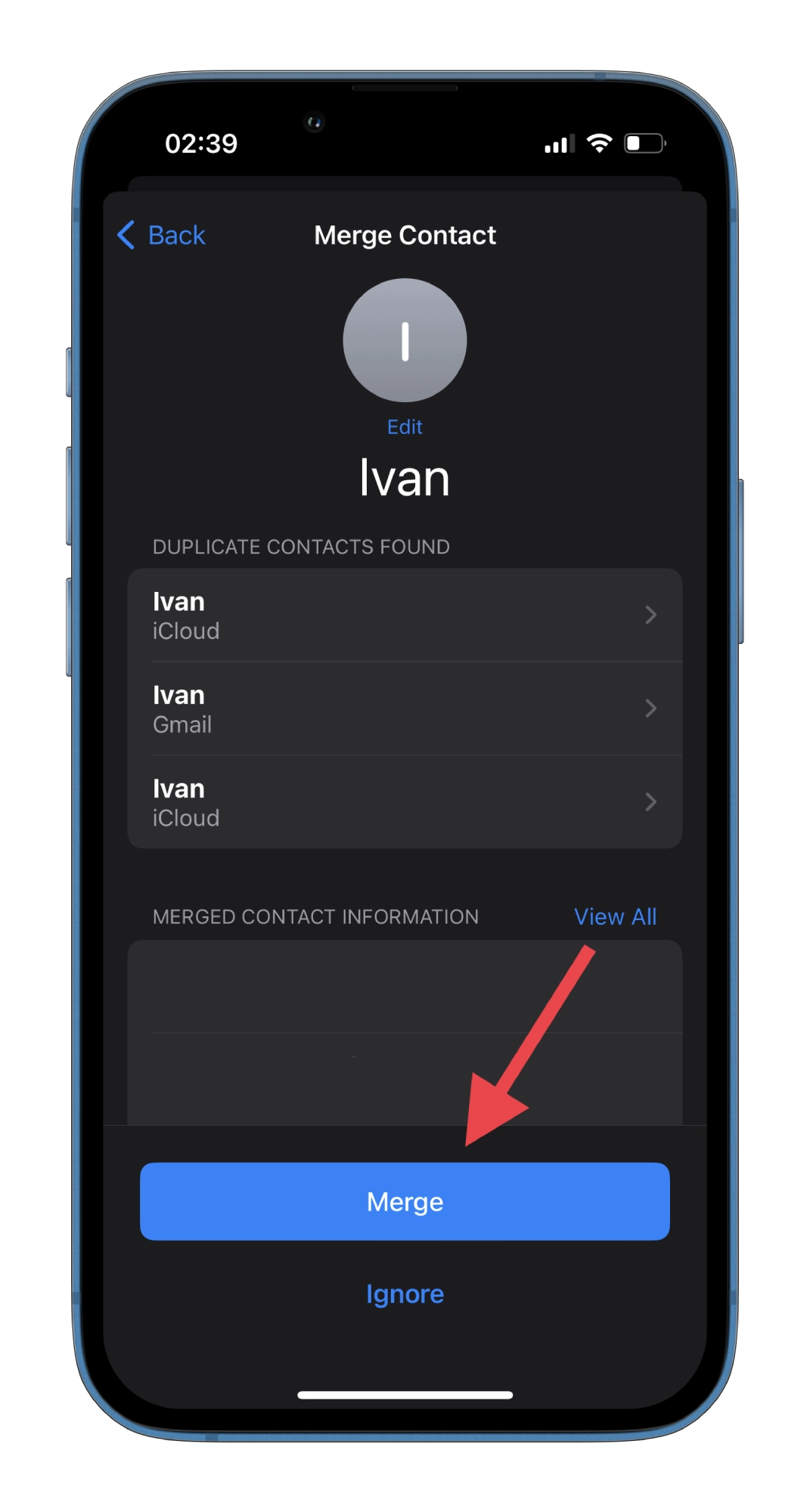 Finally, select Merge again to confirm the action.
Once you have completed these steps, you will see a message: "Duplicates resolved." That's it. Now your iPhone is a little bit cleared of unnecessary data.
Read Also:
Why couldn't I delete duplicates on my iPhone before?
You could delete duplicates, but that process was very time-consuming. For example, I could sit for hours in the gallery to find and delete all the "clones" manually. Now iOS 16 has made it very easy for us.
In previous versions of iOS, users could also use special apps like Gemini Photos. It would search for duplicates, display them to you, and then you could delete them. The app is still available in the App Store, but I don't see much point in using it anymore.