Apple introduced Live Text a year ago in iOS 15 and it worked only for photos. But now, if you have updated your iPhone to iOS 16, you can use video text recognition as well. I have already tried this feature on my iPhone and it works perfectly.
So if you took a video of some text or a phone number written on a bulletin board, you can copy it and use it however you want on your iPhone. However, don't forget that the correctness of text recognition depends on the quality of the video. It is unlikely that the iPhone will be able to recognize blurry letters and numbers.
Well, here's how it works.
How to enable Live Text on an iPhone
The first thing you need to do is to turn on the Live Text feature. To do this – follow these steps:
Open Settings and go to the General section.
There select Language & Region.
After that, scroll down and enable Live Text.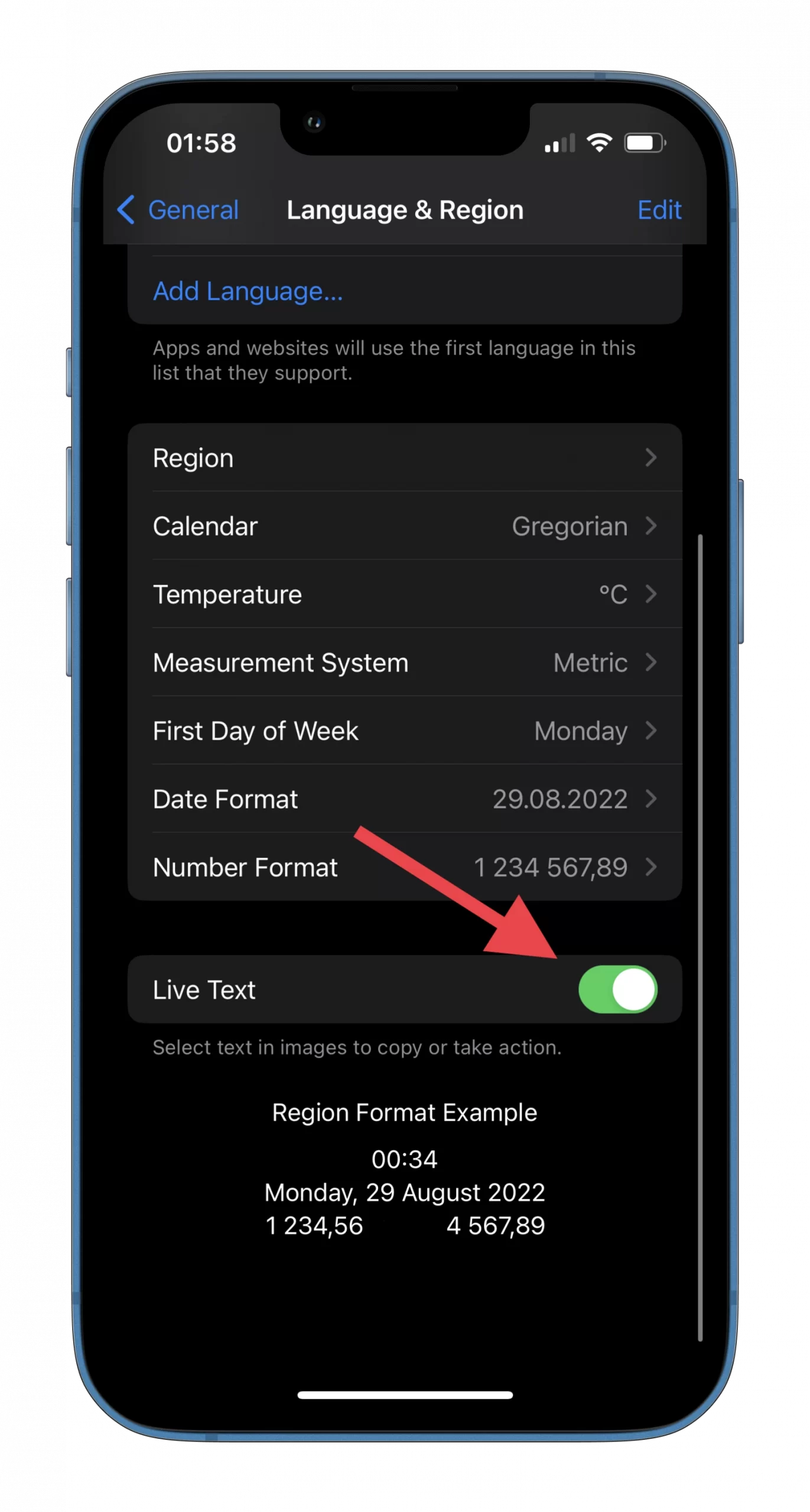 Without this feature enabled, the text recognition on both photos and videos simply won't work. So now let's see how to use it.
How to use video text recognition on an iPhone
Frankly, there's nothing complicated about using this feature. All you need is only one button. So just do the following:
Capture a video with text or go to the one you already have in your gallery.
Then open it and tap Pause.
Now, tap on the Live Text button located at the bottom right corner of the video (it looks like a square with text in it).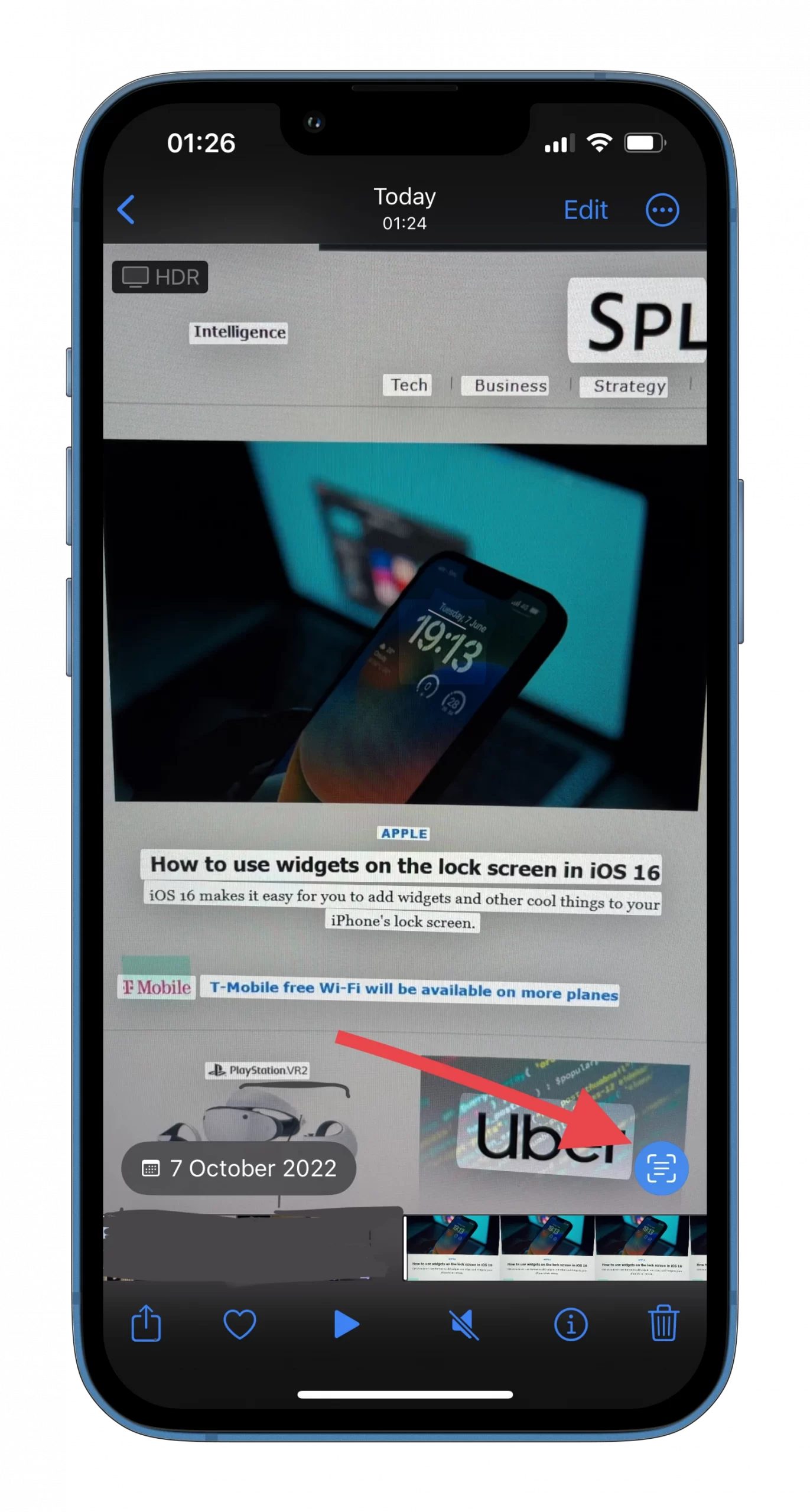 After that, you will see all the text highlighted.
You can select it just like you usually do by default in messengers or while using websites and copy it.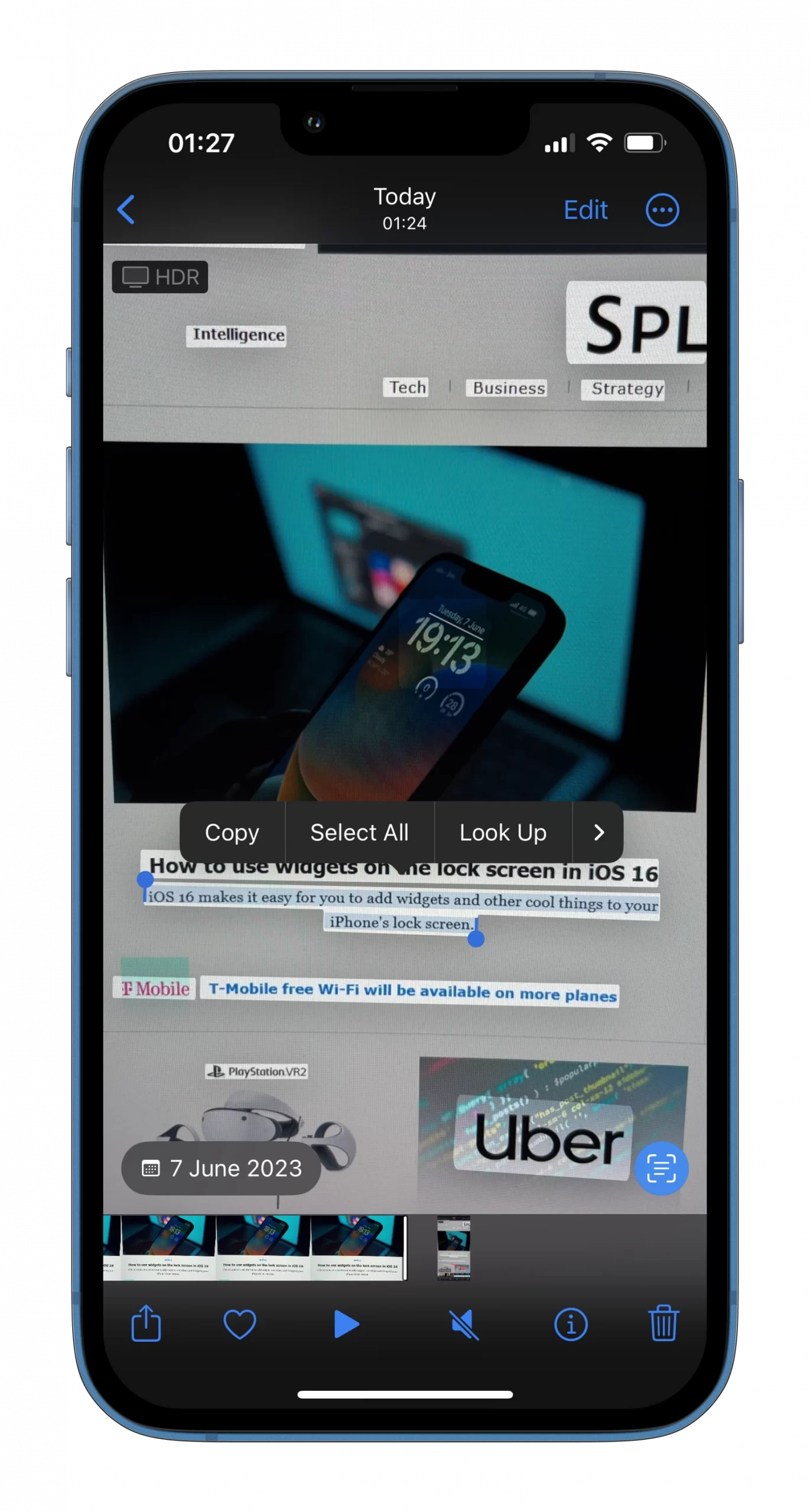 Finally, just paste it somewhere you want.
Keep in mind that this trick isn't only working when you are still recording. What's more, the video has to be paused before you can launch text recognition.
It works the same way with photos. Just open an image and tap on the Live Text button to recognize text. Then you will be able to highlight and copy it.
Read Also:
How to recognize text in the Camera app on an iPhone
There's also an option to instantly recognize text from the Camera app without taking a photo or recording a video. To do so, you can follow these instructions:
Open the Camera app and point the lens focus at the text you want to recognize.
After that, tap on the Live Text button you already know.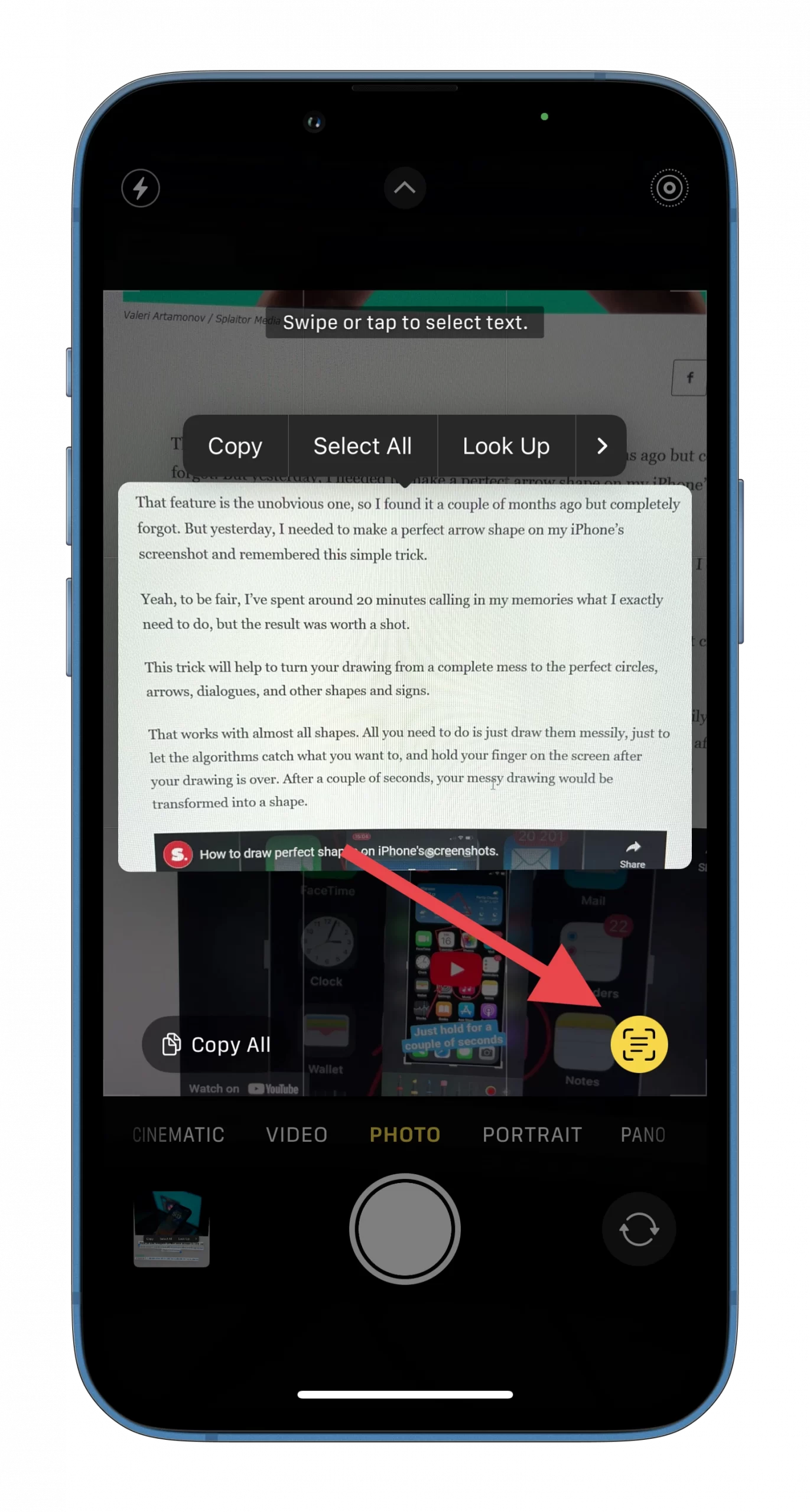 Now you should see all the recognized text on your iPhone screen.
You can copy the whole text or select only certain words or sentences.
To be honest, I don't see much difference between the photo and video text recognition. I think the addition of this feature also for a video was just a nice bonus among the other cool features added with iOS 16.
After all, if I need to transfer, for example, text from paper to a smartphone, I will use the method with a camera or default photo text recognition.