Apple has added haptic feedback to the iPhone keyboard in iOS 16. First, this feature was called 3D Touch and debuted on iPhone 7. And in iOS 13, it was replaced with Haptic Touch.
This feature uses light vibrations to give your actions feedback, such as tapping the notification to create a menu of options.
With the iOS 16 update, you can use it with the keyboard too. Furthermore, you can add haptic feedback to third-party keyboards such as Swiftkey and Gboard.
Here's how to do so.
How to turn on haptic keyboard feedback on an iPhone
Honestly, after the update, I immediately turned on this feature because I simply love this tactile response. If you also want to feel this haptic feedback when you use the keyboard on your iPhone, you can follow the steps below to enable it.
First of all, open Settings and select Sounds & Haptics.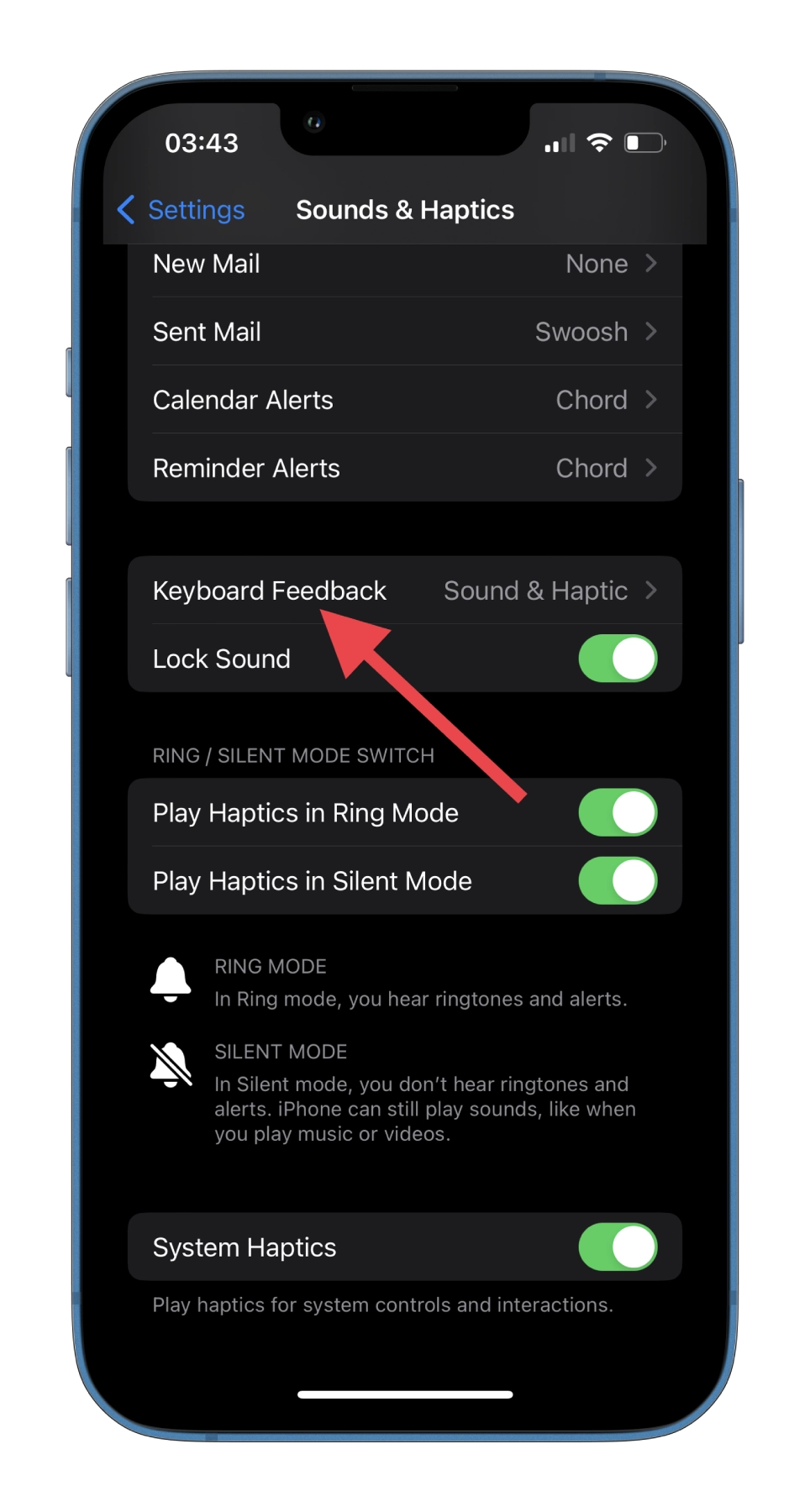 After that, scroll down and tap Keyboard Feedback.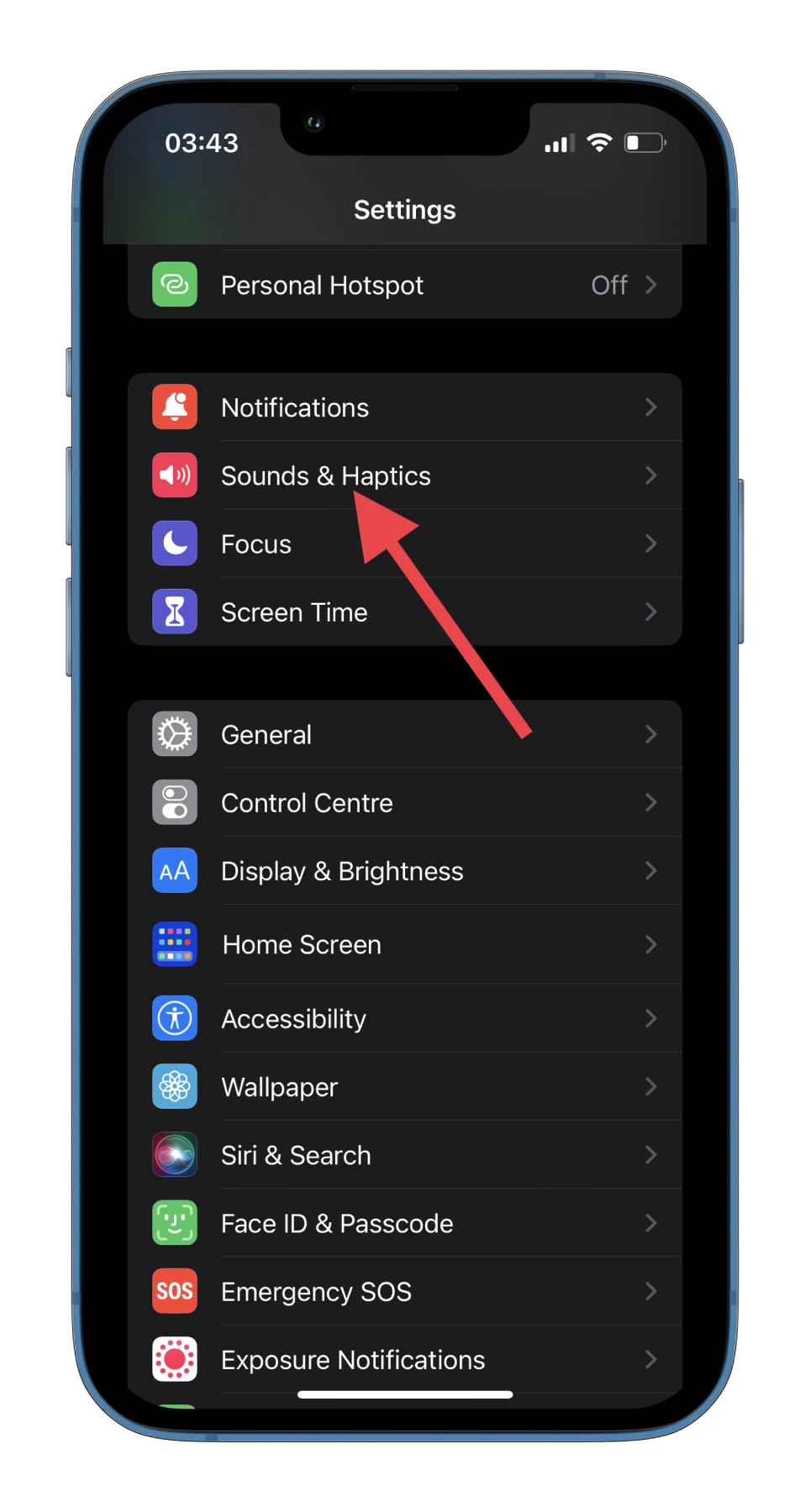 Finally, just enable the Haptic option.
The point is that tactile effects aren't turned off in silent mode (like keyboard sounds). You can only turn this effect off only through Settings as well.
The subtle and distinctive sounds made by the Taptic Engine add a great tactile experience when typing on your iPhone. At the same time, you can get feedback from your keyboard without unnecessary noise.
How to enable Swiftkey haptic feedback on an iPhone
Microsoft's SwiftKey is known for its convenience and ease of use. It has a lot of settings, including haptic feedback. To enable it – follow these steps:
First, you need to download and install Swifkey from App Store.
Once you've set up the app, go to the Settings menu.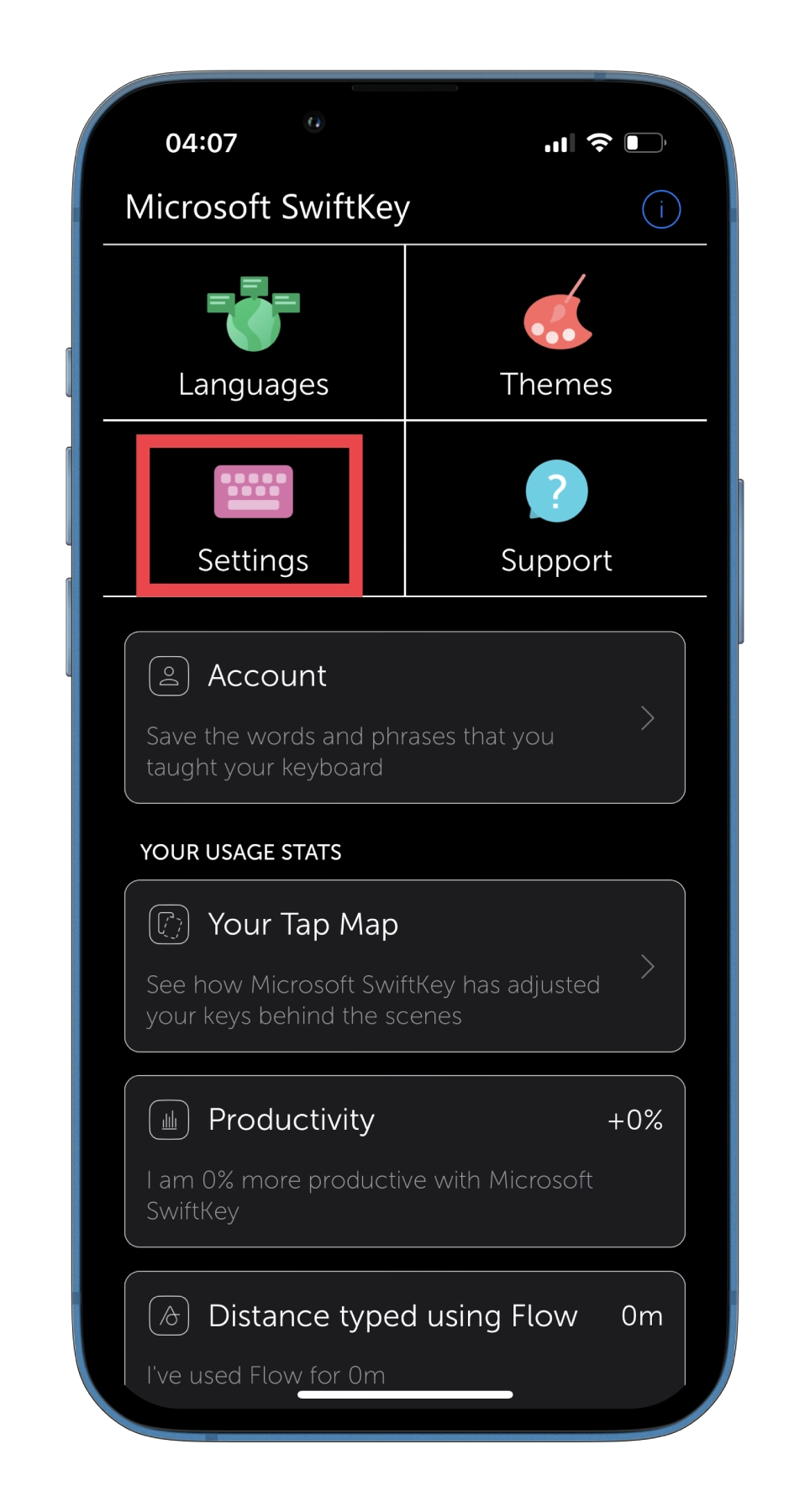 Then scroll down and enable the Key Haptic Feedback option.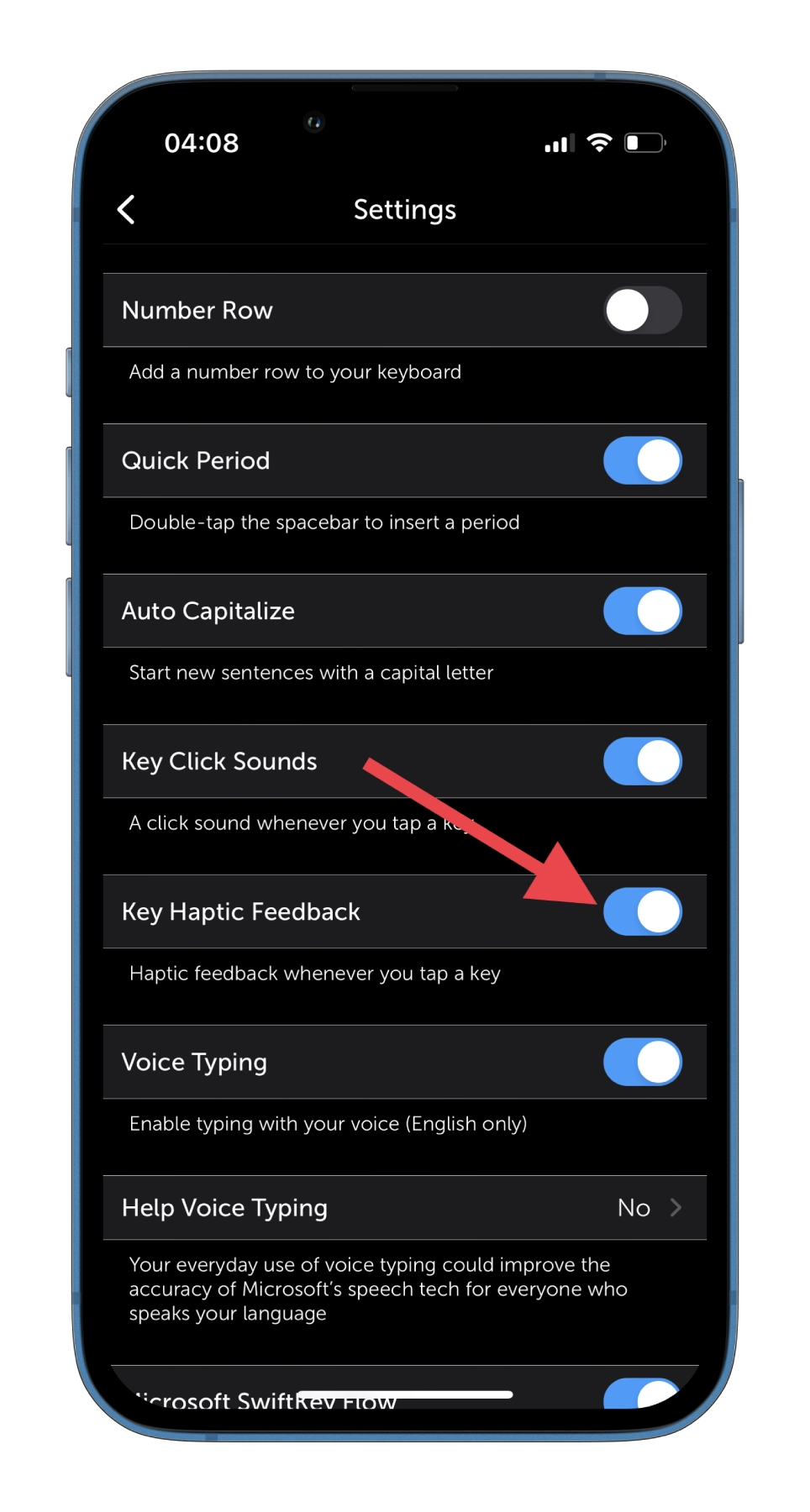 Finally, open one of your messengers and select Swiftkey by tapping on the globe icon (just like you choose language).
Now you can enjoy texting your friends or taking notes.
In addition, SwiftKey has an intelligent auto-replacement powered by artificial intelligence. The program remembers your typing style and habits, so it handles mistakes and typos much better than analogs.
Some cool design themes make the usual keyboard a lot more interesting. Microsoft SwiftKey supports over 90 languages as well as a lot of cool GIF animations.
Read Also:
How to enable Gboard haptic feedback on an iPhone
Many Android users can't get used to the standard iPhone keyboard when switching to iOS and simply change it to Gboard. Haptic feedback is also available here. Just do the following to turn it on:
Download and install Gboard from App Store.
After that, open its app and go to Keyboard settings.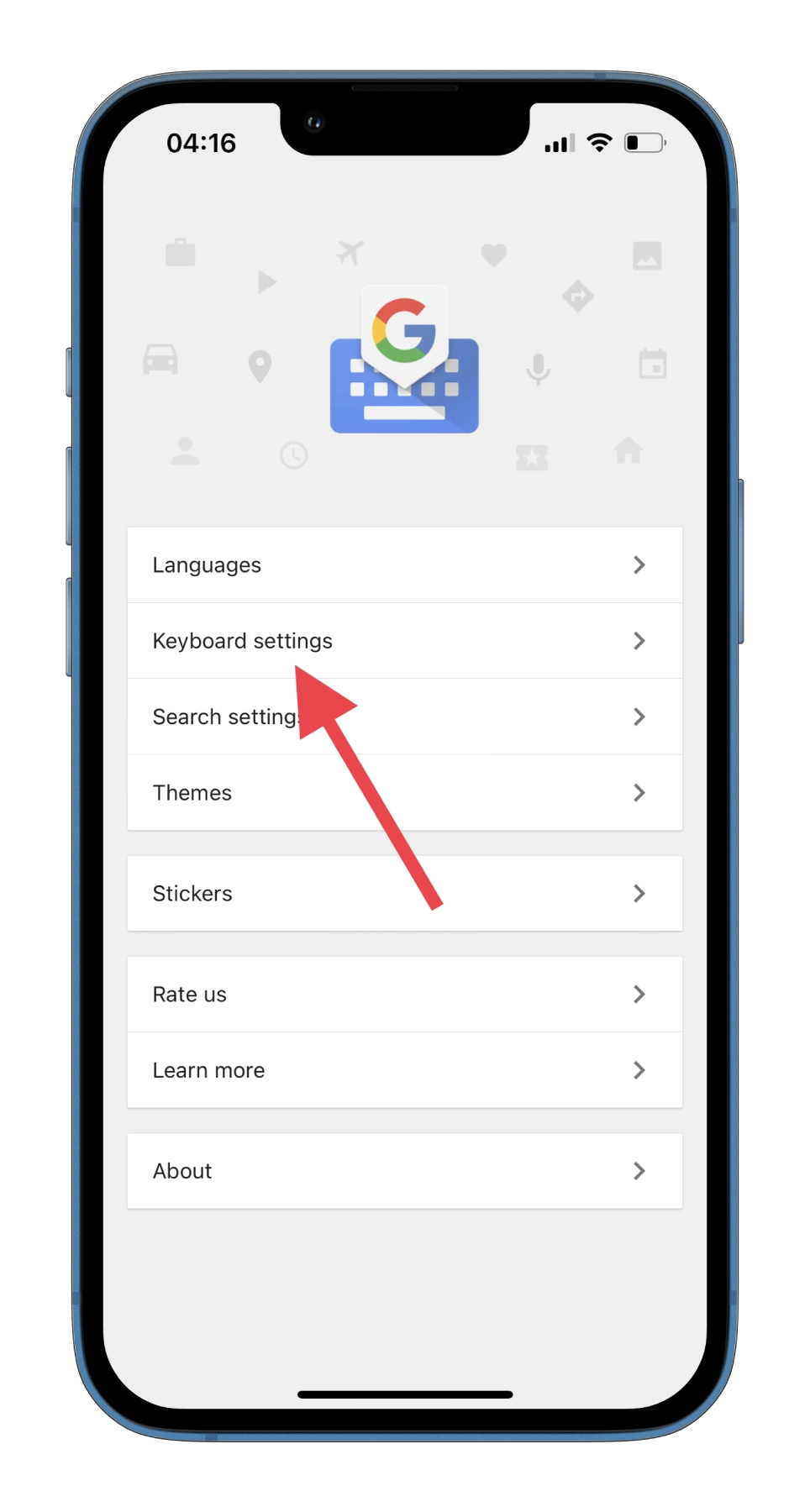 Then scroll down and select Enable haptic feedback on key press.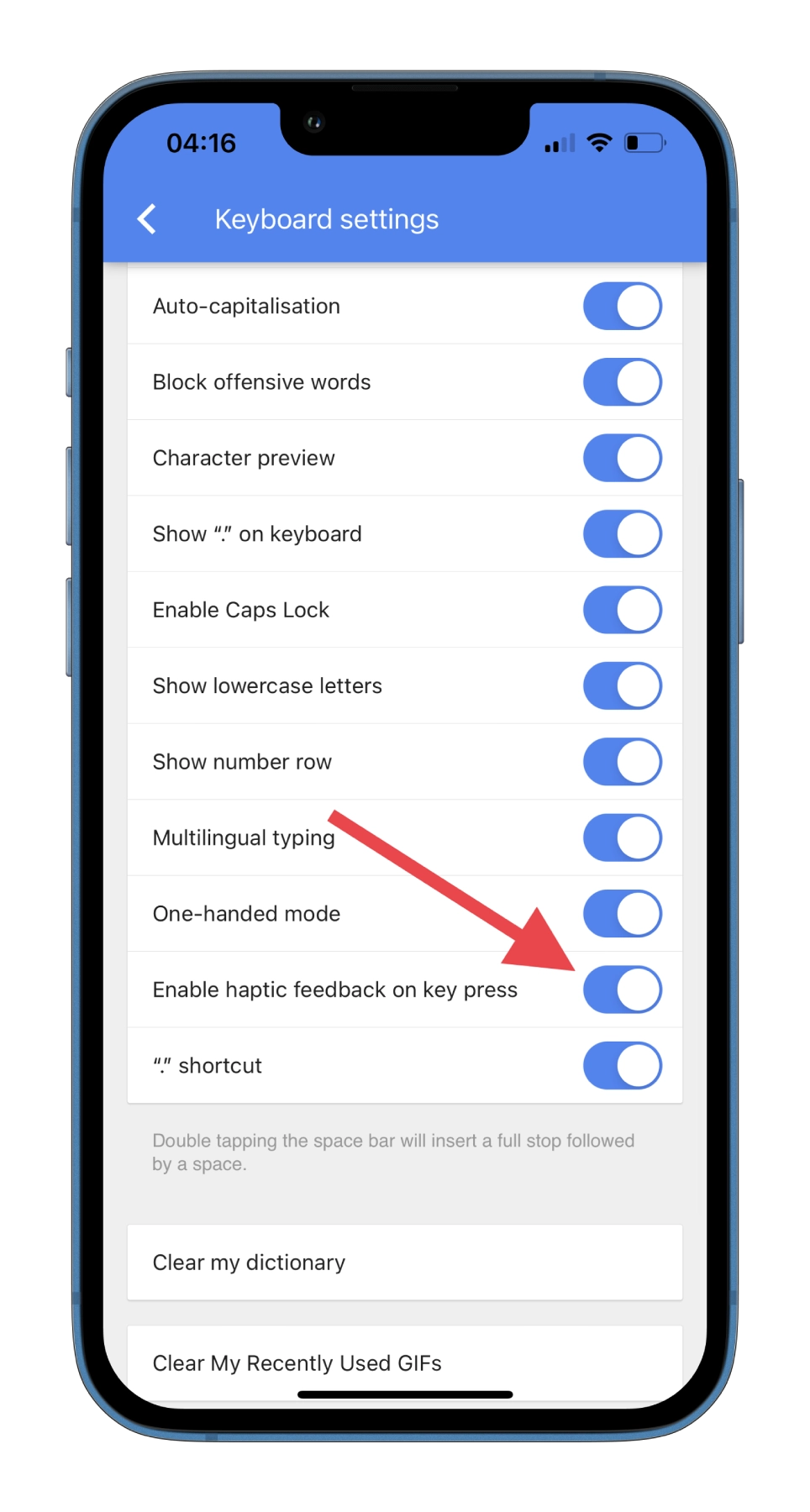 Finally, open one of your messengers and select Gboard by tapping on the globe icon (just like you choose language).
Ensure that everything is working fine, and enjoy your texting.
In addition, the keyboard from Google contains many excellent features: built-in translation, search, handwriting input, and others. You can even create your GIFs and stickers. That's why it's so popular.
To be honest, I got used to the default iPhone keyboard a long time ago, and I don't see much point in third-party ones. However, I think it is still good that Apple allows users to install other keyboards.