People use social media extensively every day, as it's a way for many people to have fun or to promote their brands. One of the most used social networks is Facebook. Since interactions with Facebook happen daily, it's quite frustrating when there is a problem and you cannot use this social network more universally as you would like.
One such problem is Facebook polls. In general, this feature is really versatile for many purposes, but it creates a problem when you can't create a poll on Facebook. However, if you have a problem with it, don't worry, because there is an explanation for it, after the many updates that exist on Facebook.
What is a Facebook poll
The Facebook poll is one of the tools that help you create interesting content that will engage your friends, followers, or visitors. In fact, it works so that you create a poll, add a question, then answer options and post it. You can then see poll votes on Facebook as a percentage.
Once you have seen the poll votes on Facebook in front of you, you can analyze those answers and use them for your own purposes if you're doing it for your own development.
Quite often people who have their own brand and announce some information in a group, practice using polls in order to find out the opinion of their audience. Just to create interest in a new product. At the same time, people use polls not only to develop their brand but also to communicate with their friends and increase engagement.
Read also:
Why is it impossible to create a poll on Facebook
Facebook added the ability to create polls a long time ago. However, at the same time, this feature has been changing all the time, up to this point. This manifests itself in the fact that, as of this writing, you can only create polls in groups and stories.
This wasn't always the case, earlier users could create Timeline polls, on pages. Today, the situation has changed so that you can create polls on Facebook in your Stories and in Messenger, and in groups.
A few months ago, the situation was completely different. So if you're trying to create on a page or on Timeline today and you don't see a button to create a poll, it's not a personal problem you have. That's the situation at this point in time. Also in the stories, the way the poll works is that you have to place it correctly so that it's clickable. That is, your answer choices question needs to be placed more centrally for it to work, in case something is wrong you can delete a story on Facebook to fix it.
In case you're trying to create a poll in stories and groups and you encounter a problem, try to update the Facebook app or download a new one, then follow the steps from the instructions below to make it work for you.
What to do to create a poll on Facebook in a group
More often than not, people create polls in a group to create some additional content. As a rule, people create polls on Facebook in a group in order to somehow interact with the audience. Today, Facebook allows you to create polls in groups. If you're having any problems following the steps below, try updating your app. So in order to create a poll on Facebook in a group you need:
The first step is to open the Facebook app.
Then open the group in which you want to create a poll.
After that, you need to click on the 'Write something' section.
From the list of actions, you need to select 'Poll'.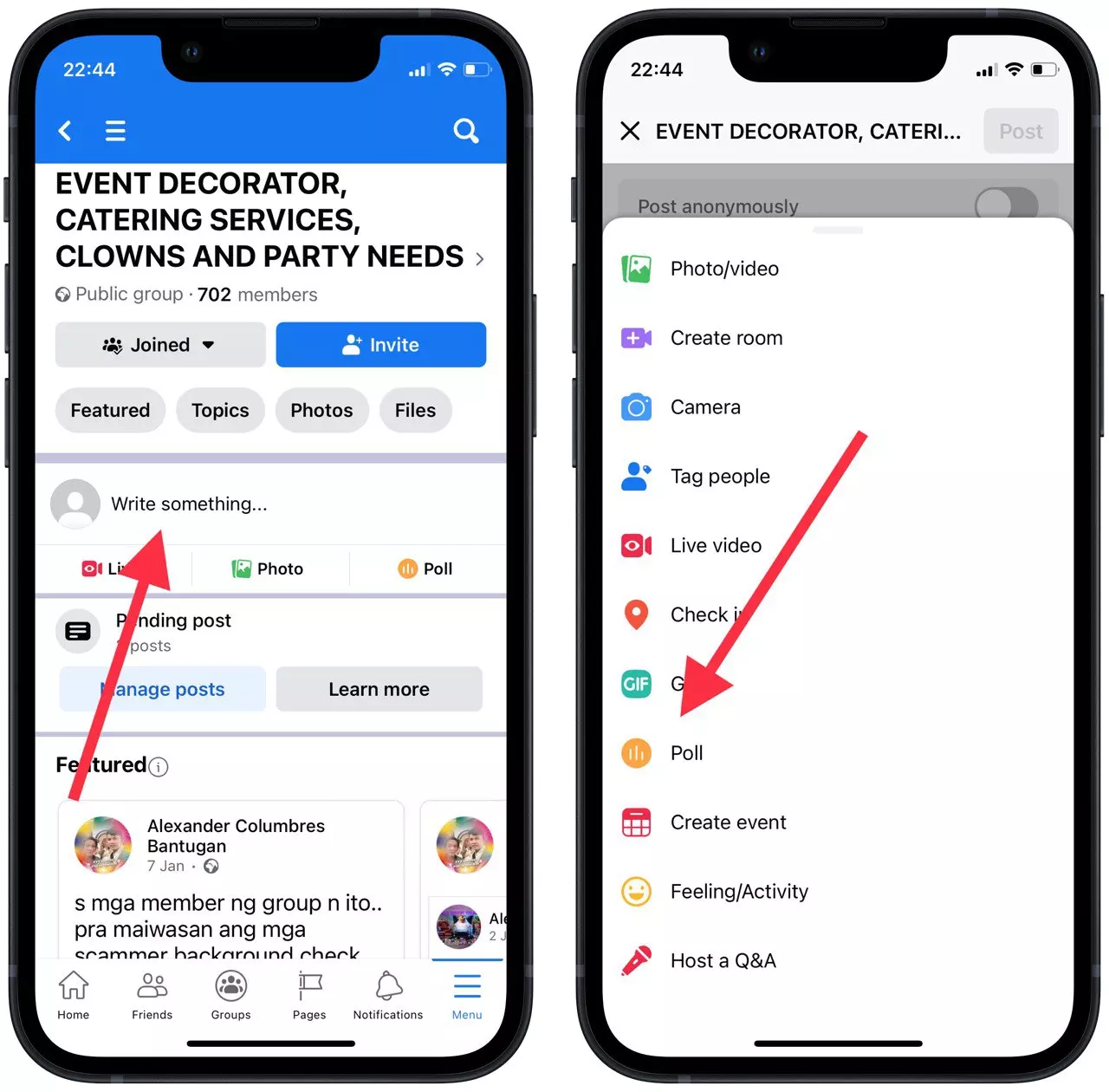 Then a new window will open in which you have to write the question and answer options.
After that, you need to click on 'Post'.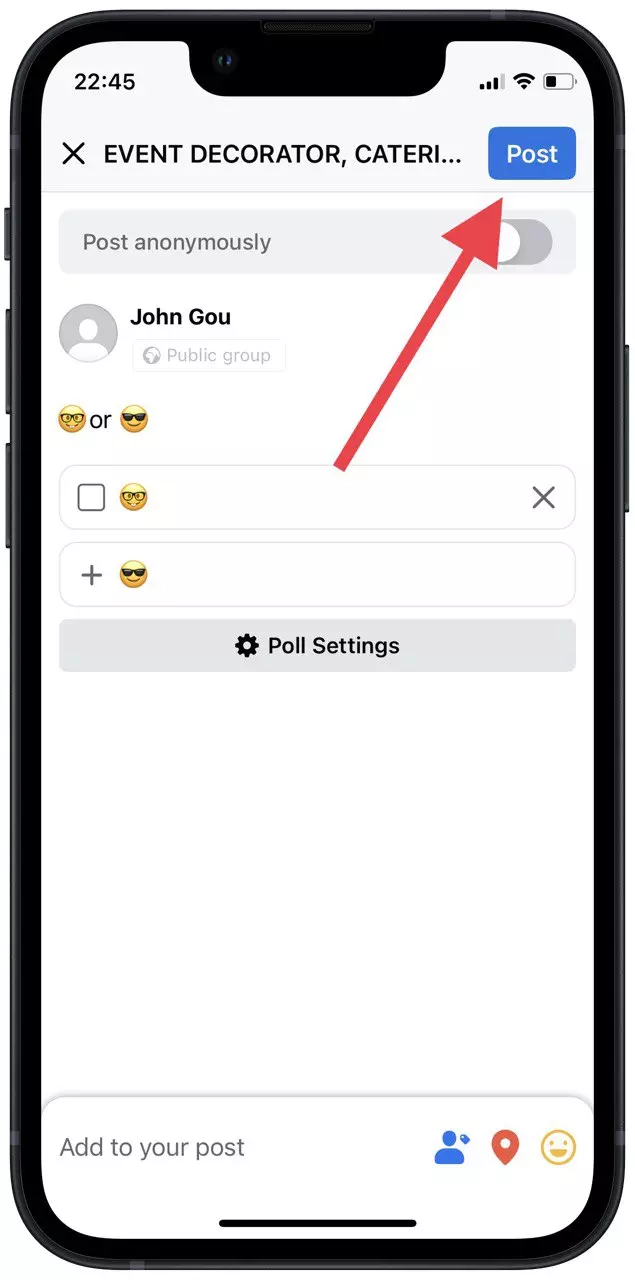 After these steps, you can create a poll on Facebook in a group. Also important is that once you publish a poll in a Facebook group, you cannot edit it. Your poll in the group will be posted after the group administrator is able to accept it.
What to do to add a poll to your story on Facebook
Quite often people use Facebook polls as entertainment for their friends. You can talk about something and then ask your friends what they think in order to create an interaction with your audience. So to add a poll to your story on Facebook follow these steps:
The first step is to open the Facebook app.
After that, click on the 'Home' section.
In the 'Home' window, click on the '+' icon to create a story.
Then post a picture or video and then select 'Stickers'.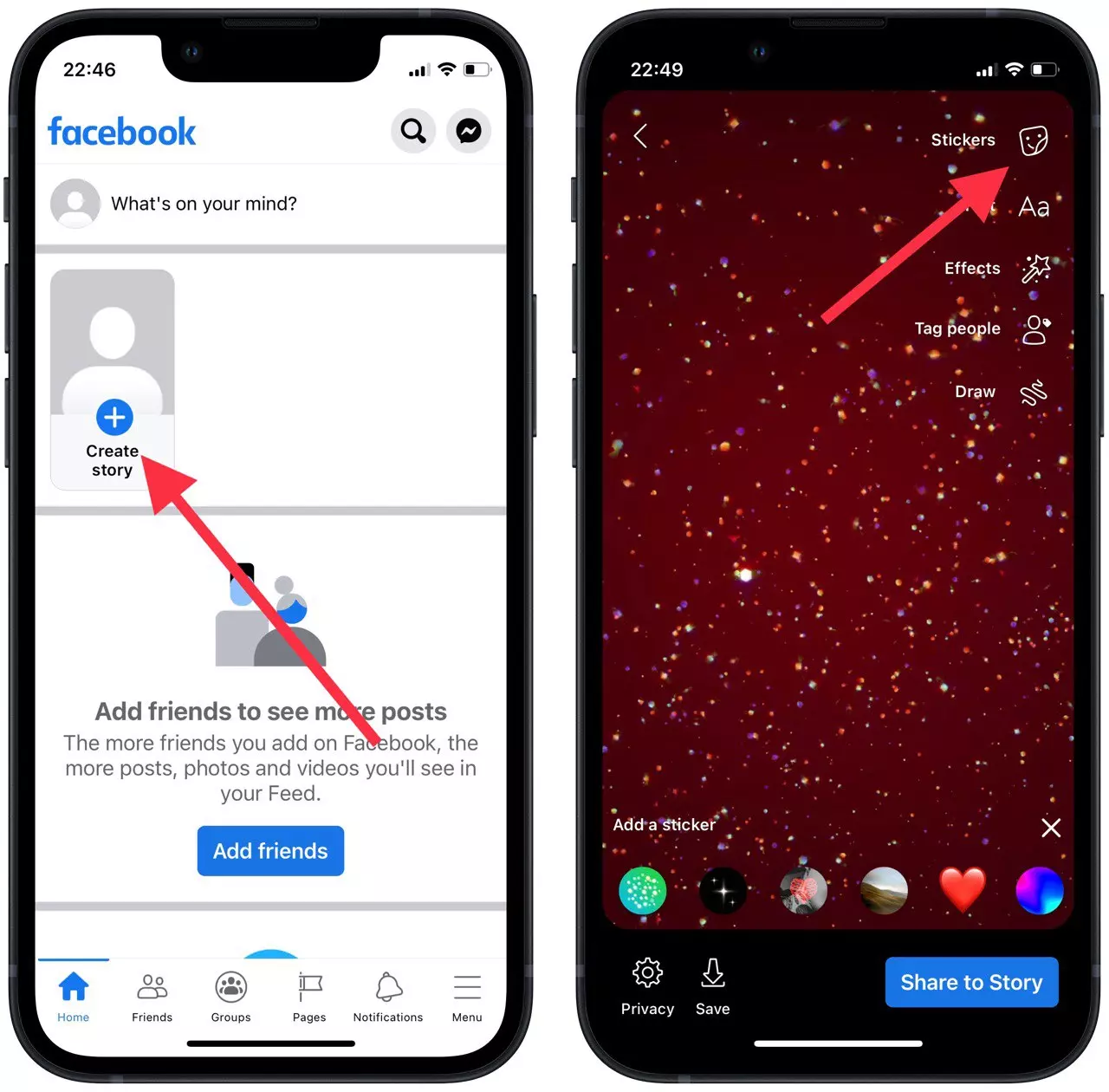 Select 'Poll' from the list, then write a question and two answer choices, then click 'Share to Story'.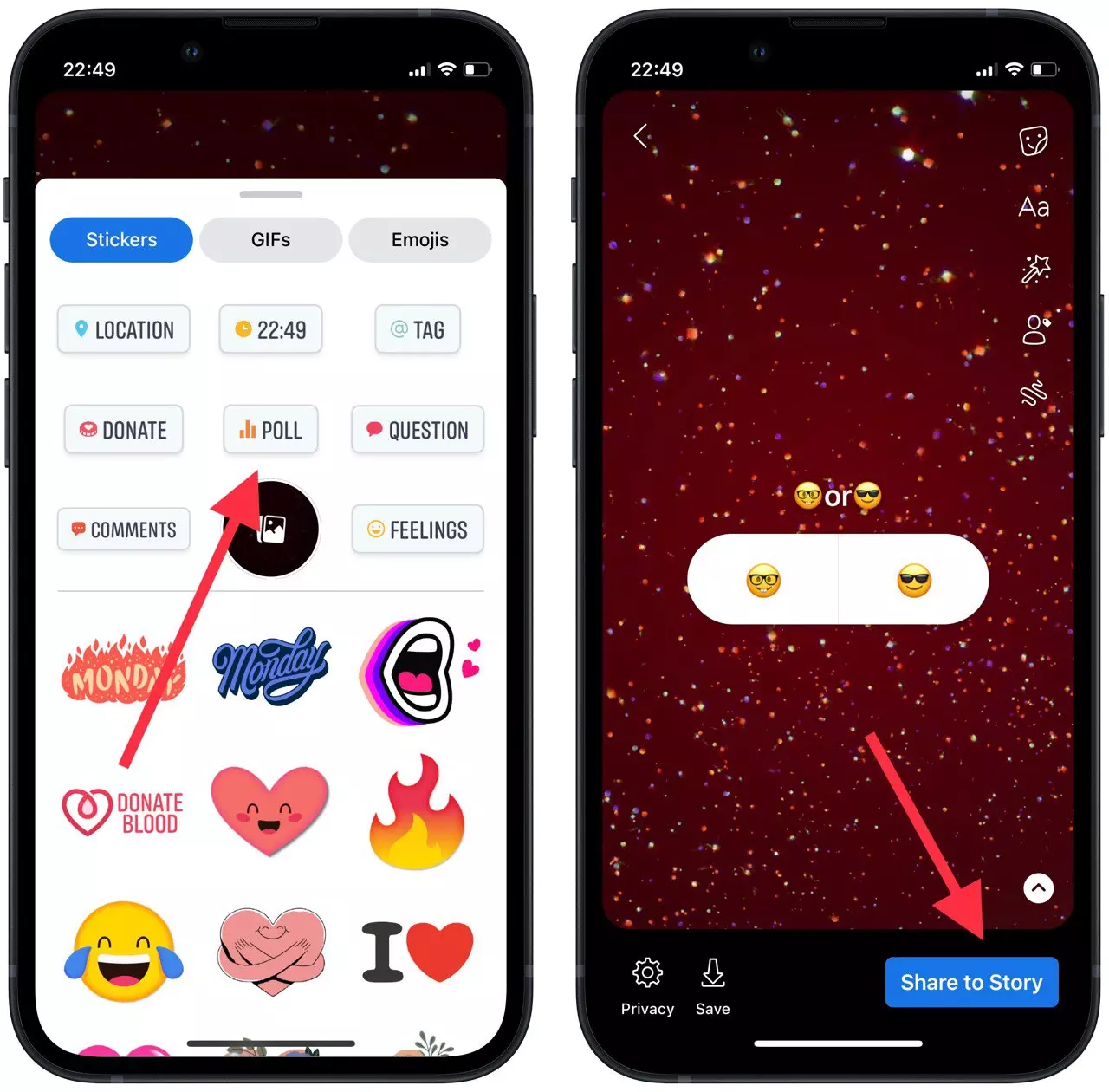 After these steps, a poll will automatically be added to your Stories. Use this tool to make your Stories more diverse.
Read also:
Why you should use polls
Facebook is the kind of social network that opens up a lot of opportunities for people. This social network includes the use of tools to promote a group, page, and personal brand. Polls are one the effective tools. However, many people don't appreciate this feature.
In fact, using Facebook polls for marketing is the best way. In this way, you can have the opportunity to interact with your audience and raise the activity of your group. In fact, it works in such a way that by using the polling function you can find out what people expect from your product, and you get almost free feedback. Since most of the time, people will be too lazy to write a manual opinion, and it's not hard to choose from a list.
Just as importantly, your customers participating in the process can feel important to your brand. Thus, by clarifying their opinions, people will be involved in the process of creation and organization. This way it will give the impression of the importance, of participation in the process. So don't underestimate Facebook polls, because it's a really good tool that works in many ways.