Today was one of Apple's major announcements. At the fall presentation, the company tardily announced the new iPhones, but along with them, the company made some more interesting announcements.
If you were not able to watch this presentation online, then I can give you a brief summary of all the new products which were presented by the company. In fact, this event was quite productive and the company presented a lot of new products, which will soon become available to fans of apple products.
What new iPhones Apple has introduced
The main announcement, of course, as usual, was the new line of iPhones. Apple unveiled the new iPhone 14 and iPhone 14 Plus. Soon the smartphones will be available for pre-order. Although in fact this year the company didn't make a lot of changes to its basic version of the iPhones.
As you might have noticed, there will be no iPhone mini released this year. The company has decided to drop this line of iPhones. So now the iPhone 12 mini and iPhone 13 mini are Apple's only mini smartphones. Instead, the iPhone 14 Plus was introduced. The size of the standard smartphone will be 6.1 inches, and the Plus version will be 6.7 inches.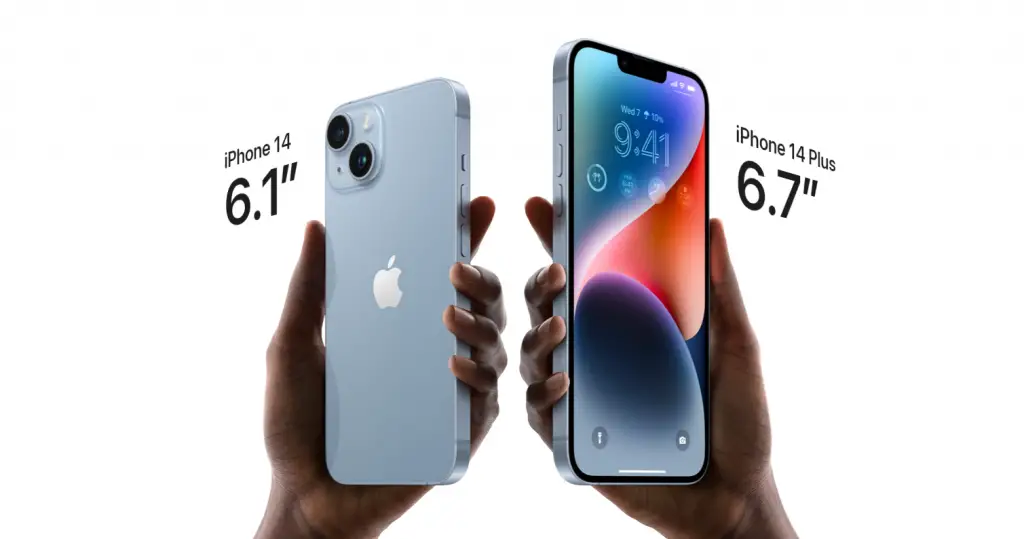 Otherwise, the smartphone is not much different from the iPhone 13. The design was left unchanged. Tak also the processor did not change. The biggest change was made in the front camera. It added autofocus. Just almost all the other changes relate to the main camera and new shooting modes. The 14 will go on sale on Sept. 16 starting at $799, and the 14 Plus from Oct. 7 starting at $899.
What about the iPhone Pro
Noticeable changes have occurred in the iPhone 14 Pro and iPhone 14 Pro Max. The most noticeable change is that the company decided to abandon the signature notch was Face ID was placed and now instead the smartphone has a so-called "Dynamic Island". It's a noticeable cutout at the top of the screen with a camera inside. Also with it, some functions and animations will be connected.
In addition, the smartphone has an improved chip A16. In addition, the smartphone will have the Always-on display feature. A more advanced 48MP camera and more. Noticeable changes again are mainly related to the module with a camera, which is not surprising. It also improved battery life, power, and more.
The price of this iPhone will be 14 Pro from $999, Pro Max – from $1099. They will be on sale from September 16. Pre-orders can be placed from today. In addition with iPhones were introduced iOS 16, which will be officially released on September 12.
What about the new Apple Watch
In addition, the company introduced as many as three lines of the new Apple Watch. Now all users will be able to find a suitable watch. They can be divided roughly by price, functionality, and premium. The Apple Watch Series 8, Apple Watch SE, and Apple Watch Ultra were introduced.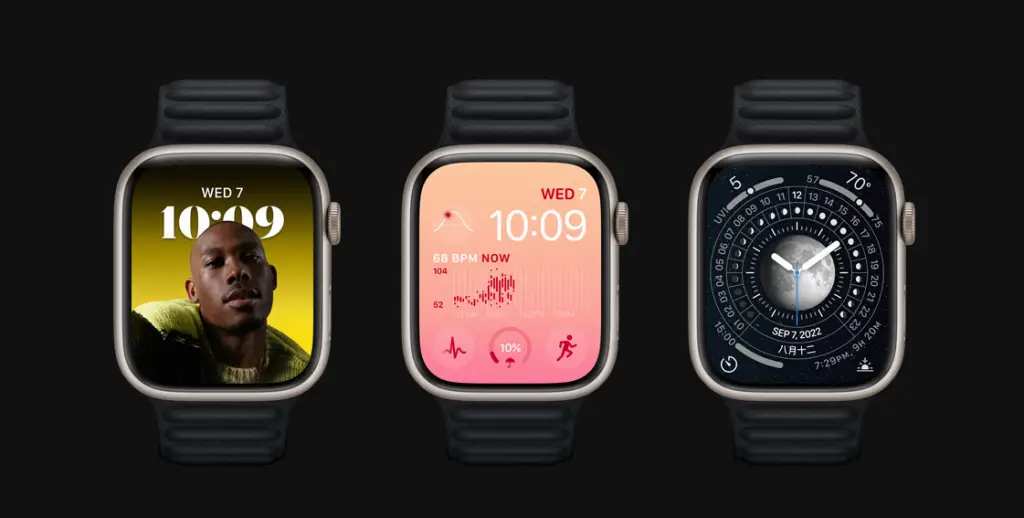 The Apple Watch Series 8 can now measure your body temperature, has a more self-contained mode of operation, the ability to track your period, and a feature where they themselves call an ambulance when hit in an accident. They can also measure blood oxygen levels and many other improvements to previous features. They will sell for $399 starting September 16.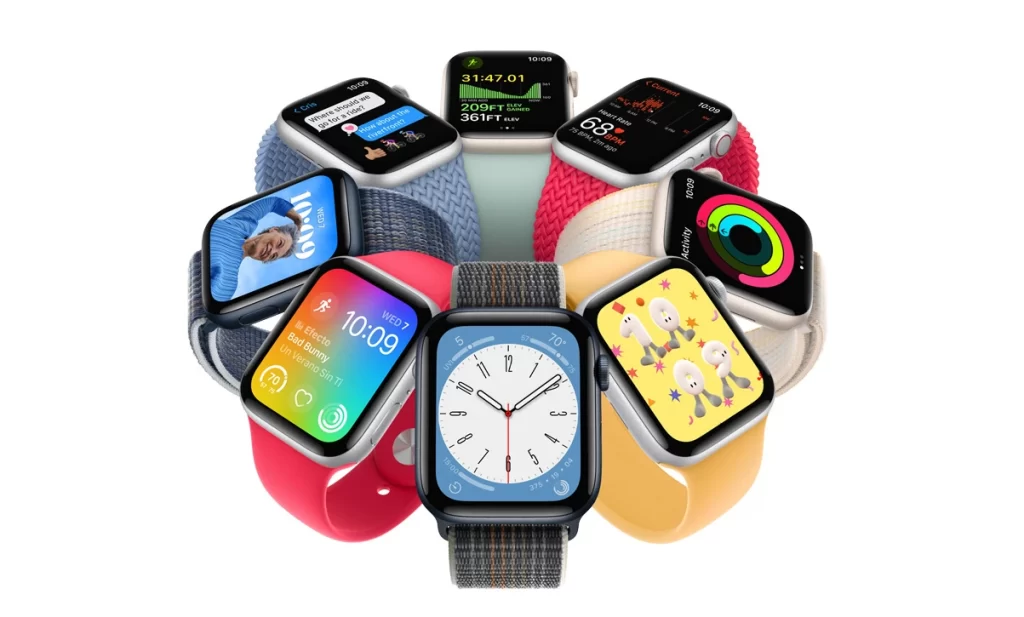 The Apple Watch SE, like the similar lineup in iPhones, offers a cheaper version of the watch for those who are just getting familiar with the Apple Watch or don't want to spend a lot of money on a watch. They are presented in a case from the Apple Watch 6 and have many interesting features, such as a drop detector or Apple Pay. There are also quite a few color options for this watch. They will be available for sale starting September 16 from $249.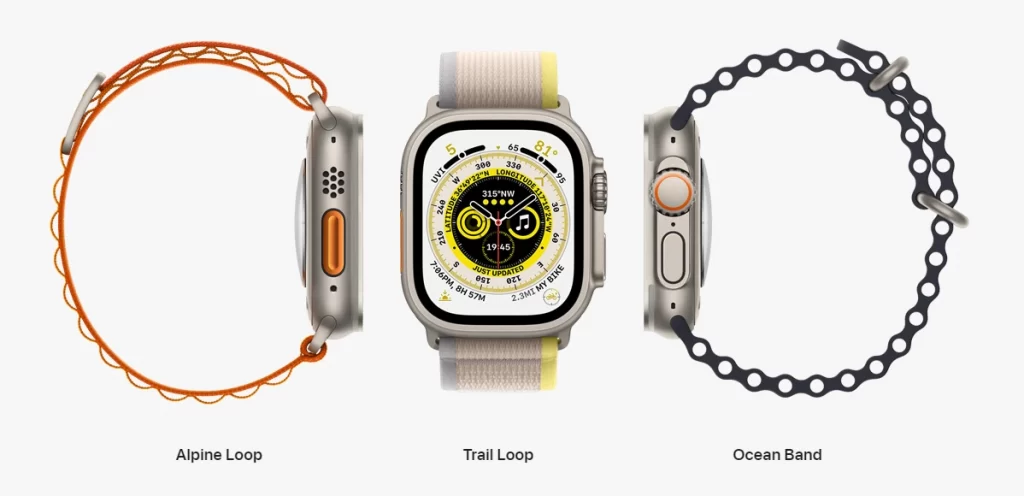 The company also introduced a special "traveler's watch," the Apple Watch Ultra. Its body will be made of titanium, which makes it more protected and durable. They can work up to 36 hours in normal mode and up to 60 hours in power-saving mode. They also have features such as night mode and GPS tracking. This is the most premium model in the lineup and it will be available from September 23rd for $799.
Read also:
Have the rumors about AirPods Pro 2 been confirmed
There have long been rumors that Apple would introduce a new AirPods Pro, which has not received an update since as early as 2019. They turned out to be true and the company unveiled its new earbuds, the AirPods Pro 2. They received a significant improvement and maybe now is the time when you should upgrade your old AirPods.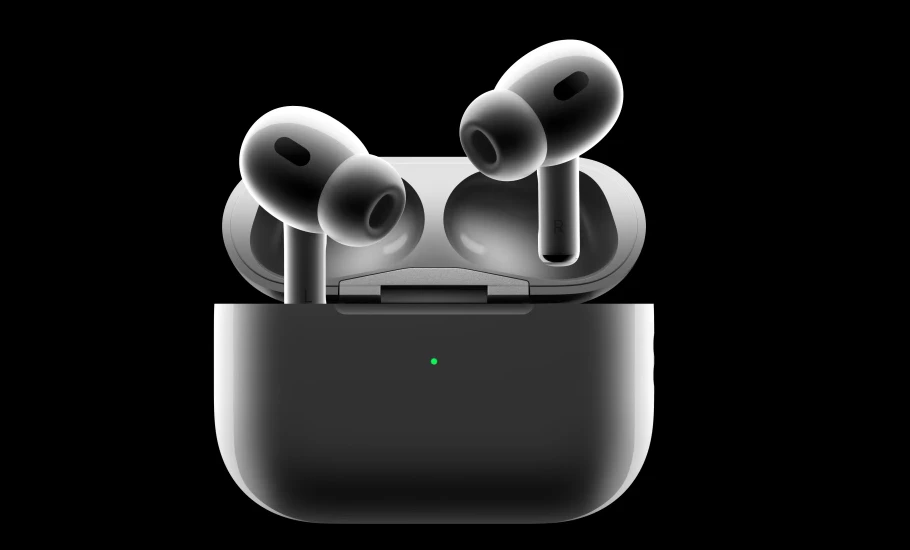 The new AirPods Pro 2 has received updates to its noise-canceling feature. It is now twice as powerful, allowing you to silence all unnecessary noises around you. In addition, the company has improved the surround sound, added new silicone earmolds, and improved runtime. It reaches up to 6 hours on a single charge and up to 30 hours on a charged case.
The case also received an upgrade. It has wireless charging, a lightning port, and several new features. For example, a speaker was added to the case so that users can find it by sound if they need it. Apple also added a hole to tie a strap to the case. The new headphones will be available for purchase starting September 23rd for $249.