In times of crisis, it's not always easy to allocate a serious amount of money for the purchase of premium audio equipment. However, the love for the beautiful is certainly stronger. After all, music can inspire and support under any circumstances, so connoisseurs of high-quality sound sometimes don't deny themselves by updating the already boring set of smartphones and headphones. The only question is what to choose and whether the purchase will bring enough pleasure.
Wireless earbuds are gaining lightning popularity every year. This is due to the convenience and lack of 3.5 millimeters output for a wired headset in smartphones. However, wireless doesn't always mean expensive. Today, the market for wireless earbuds is so diverse that you're sure to find the right model for your price and quality, even if it doesn't cost more than $20.
How valuable are wireless earbuds?
Wireless earbuds have entered our lives because they don't hinder movement, allow you to enjoy music (unlike headphones or headsets), and are convenient to use. High-quality earphones are comparable in cost to a smartphone, and perhaps for a true connoisseur of sound with a fine ear for music, this expenditure will be justified. At the same time, the average person won't notice the difference, in using a low-cost device.
In the low-cost segment, the manufacturer won't spoil you with technical refinements and new technologies. However, the user will receive a practical gadget that can be comfortably used in everyday life, without fear of damaging it and without overpaying for the novelty and brand. Today, even in the low-cost segment, it's difficult to find wireless earbuds with blatantly bad sound quality and you can pick up a decent device on a limited budget.
I picked up 3 options for low-cost earbuds that cost no more than $20 because devices with a higher price tag are difficult to categorize as low-cost. For this money, the buyer will get earphones, which will be comfortable to use throughout the life of the device. They will please their owner with good sound quality and long battery life.
Read Also:
What are the top 3 earbuds under $20?
Picking up quality earbuds for under $20 is very difficult. It's safe to say that there are practically none. However, some individual models deserve attention. Nevertheless, you should keep in mind that earphones for such a low price can fail at any time, as components are often not of the best quality.
If you can spend more on earbuds, you really should look into wireless earbuds models, such as the $40 models. However, if you're willing to take a risk and you don't care too much about better sound quality, then the $20 earbuds models may be good for you.
JLab Go Air Pop True Wireless Earbuds
The first model to look at is the JLab Go Air Pop True Wireless Earbuds.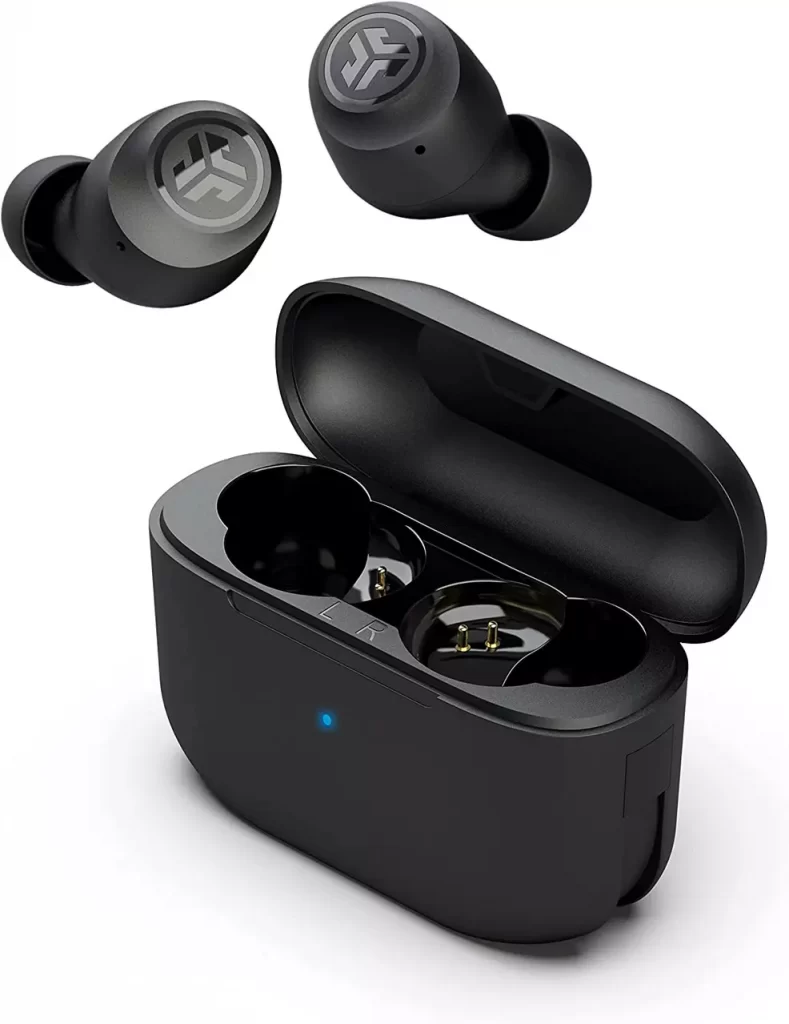 A huge plus of this model is that you can listen to music without recharging the earbuds for 8 hours, and sometimes longer. The case's battery is rated for 24 hours of use. That is, in total, you get 32 hours of listening to music.
Dual Connect allows you to use one earbud separately or both together. A built-in MEMS microphone in each earpiece ensures clear calls. At the same time, the case is very compact and easily fits in your pocket, where it won't take up much space.
EQ3 Sound / Touch Control allows you to select your preferred sound option with just a few taps on the touch sensors: JLab Signature, Balanced, and Bass Boost modes. In addition, you can control volume and tracks, as well as play/pause, call answering, and smart assistant activation using the touch control functions.
Atune Analog True Wireless Earbuds
The next model is the Atune Analog True Wireless Earbuds.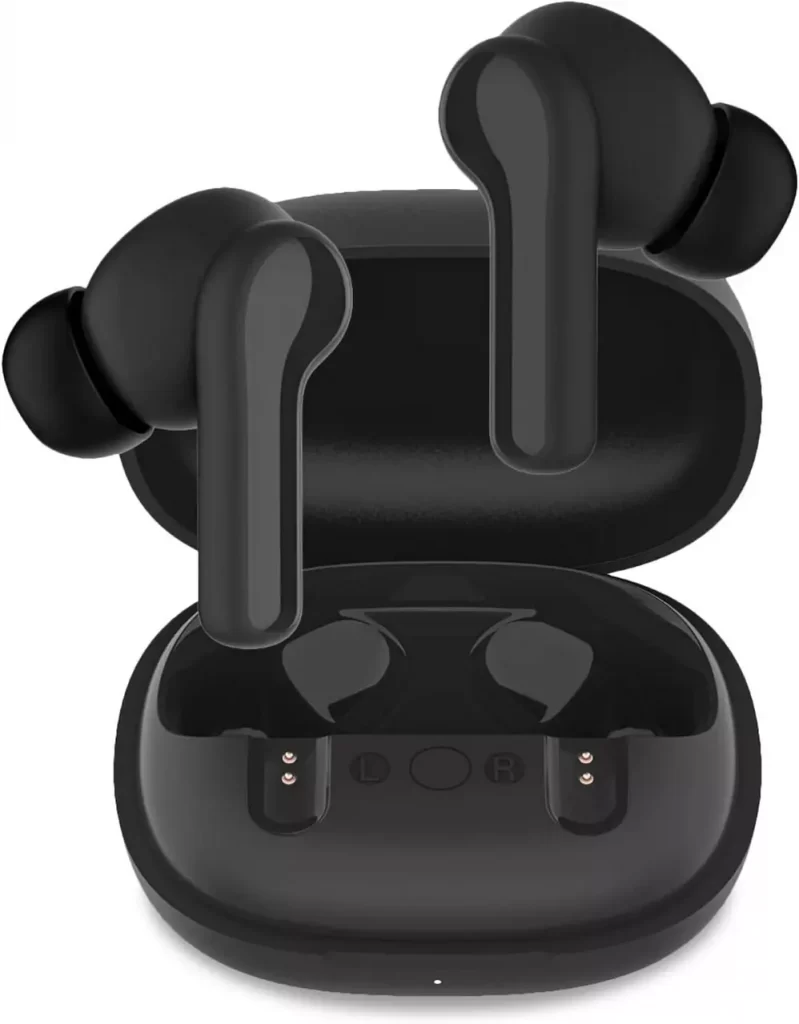 It has a 400 mAh charging case and low power consumption. Unlike JLab, you can listen to music for more than 3.5 hours on a single charge, the portable charging case can charge the earbuds 2.5 times after one full charge. In total, you will have 24 hours to listen to music without recharging.
A significant advantage of Atune earbuds is waterproof and sweat-proof according to the IPX4 standard. This will protect your wireless earbuds from liquid splashes, such as accidental splashes and profuse sweat. You can wear them for daily exercise such as jogging, yoga, hiking, etc.
Hi-Fi sound allows you to fully immerse yourself in the world of music. Clear high-frequency sound with rich bass, suitable for all genres of music. The earbuds pair automatically (almost the same as the Samsung Buds), right out of the case. You can freely switch songs, touch the control button on the wireless headphones, answer/reject calls, and activate Siri.
JVC True Wireless Earbuds
The last model worth looking at is JVC True Wireless Earbuds.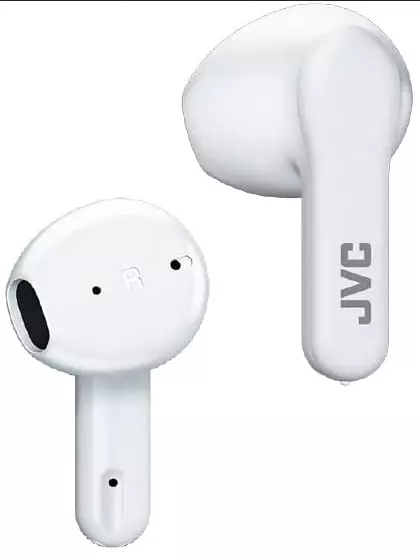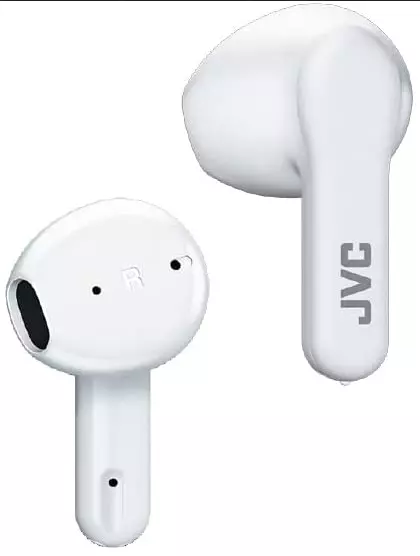 The model has high-quality sound and communication. Only 22 hours of battery life with the included charging case. The model has a remote control with volume control.
Resistant to moisture and rain. IPX4 rating provides splash water resistance from any direction. Contains touch controls and no strain on the ears.
Voice assistant compatibility is present, as well as automatic connectivity. Simply remove the earbuds from the charging case and they will automatically turn on and connect to your device.
How do the earbuds differ?
I have made a detailed table of all the main differences between these models. It shows what these models have and don't have. Also, the different parameters that affect the quality of these earbuds are considered.
| | | | |
| --- | --- | --- | --- |
| Product | JLab | Atune | JVC |
| Total playtime | 32 h | 24 h | 22 h |
| Earbuds playtime | 8 h | 3.5 h | – |
| Waterproofing | IPX4 | IPX4 | IPX4 |
| Touch control | + | + | + |
| Dual Connect | + | – | – |
| Bluetooth version | 5.1 | 5.0 | 5.1 |
As you can see, the best option in this price category is the model from JLab. The most important parameter is the longevity of charging. That way you can enjoy your music as long as possible and not have to think about charging your case or earbuds (in AirPods, for example, you may encounter a problem where the case simply won't charge).
Read Also:
Why is it better to buy inexpensive earbuds?
The overhead and in-canal headphones of the entry-level class are usually made with an emphasis on ergonomics and practicality. The explanations for this are simple – there's no need to place 37 emitters each in the cups, no need to build a complex design with decorations, the consumer doesn't expect this. As a result, even very experienced audio gurus use low-cost earbuds for some life scenarios, appreciating their convenience and compactness. For example, the TWS for sports.
Most likely at this point aesthetes will start arguing with me. Well, it's naive to compare low-cost earbuds with tops, but the level of entry-level models nowadays is really quite good. Many of them sound quite pleasant for their price. The only downside is that you can't always check the firmware version of these earbuds.
Also, if an inexpensive model gets lost or broken, it's less of a tragedy than when you lose your $500 earbuds.