Most of us know iMessage as an app for sharing messages, emojis, and media. However, it surprised me that Apple added games to iMessage back in iOS 10. You can play mini-games with your friends while you chat. It's a nice bonus.
All iMessage games are turn-based, so you and your friends can play for fun. Some games are exclusive to iMessage, and others can be played outside the app.
In addition to games, you can also install other useful apps. For example, you can use YouTube, TikTok, or Apple Music to quickly share a video or song while chatting in iMessage.
So here's how it works.
How to install iMessage games on your iPhone
First, you need to ensure that iMessage is enabled on your iPhone.
To do this, open Settings and go to Messages.
There enable iMessage.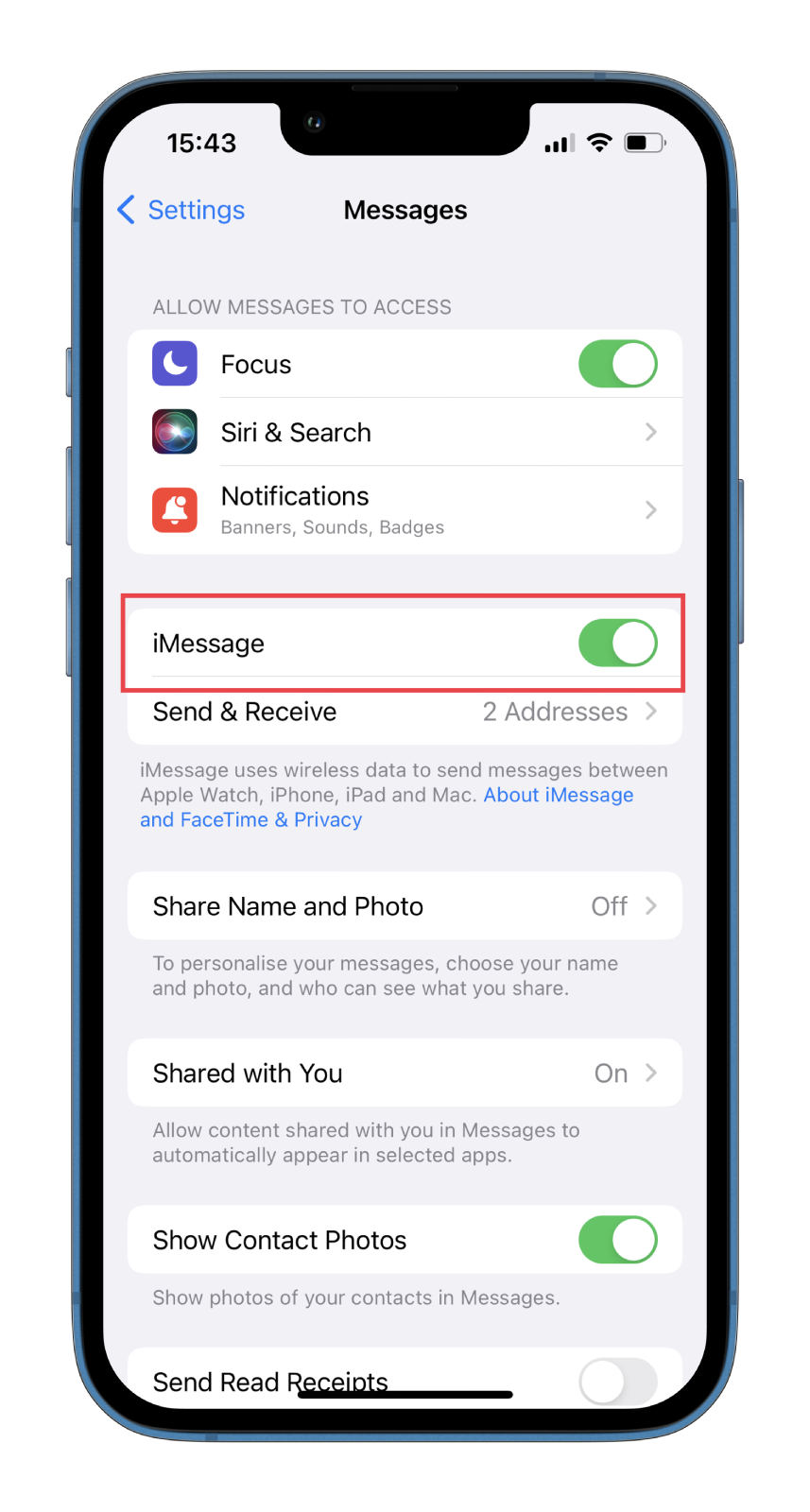 Once you have completed these steps, you can open the Messages app and try to install one of the games. So do the following:
Once you've opened Messages, go to the iMessage chat where you want to play.
You should see a panel above the keyboard with several icons of downloaded apps.
If you don't see this bar, tap on the gray App Store icon next to the text box to open it. This is a version that exclusively shows iMessage apps.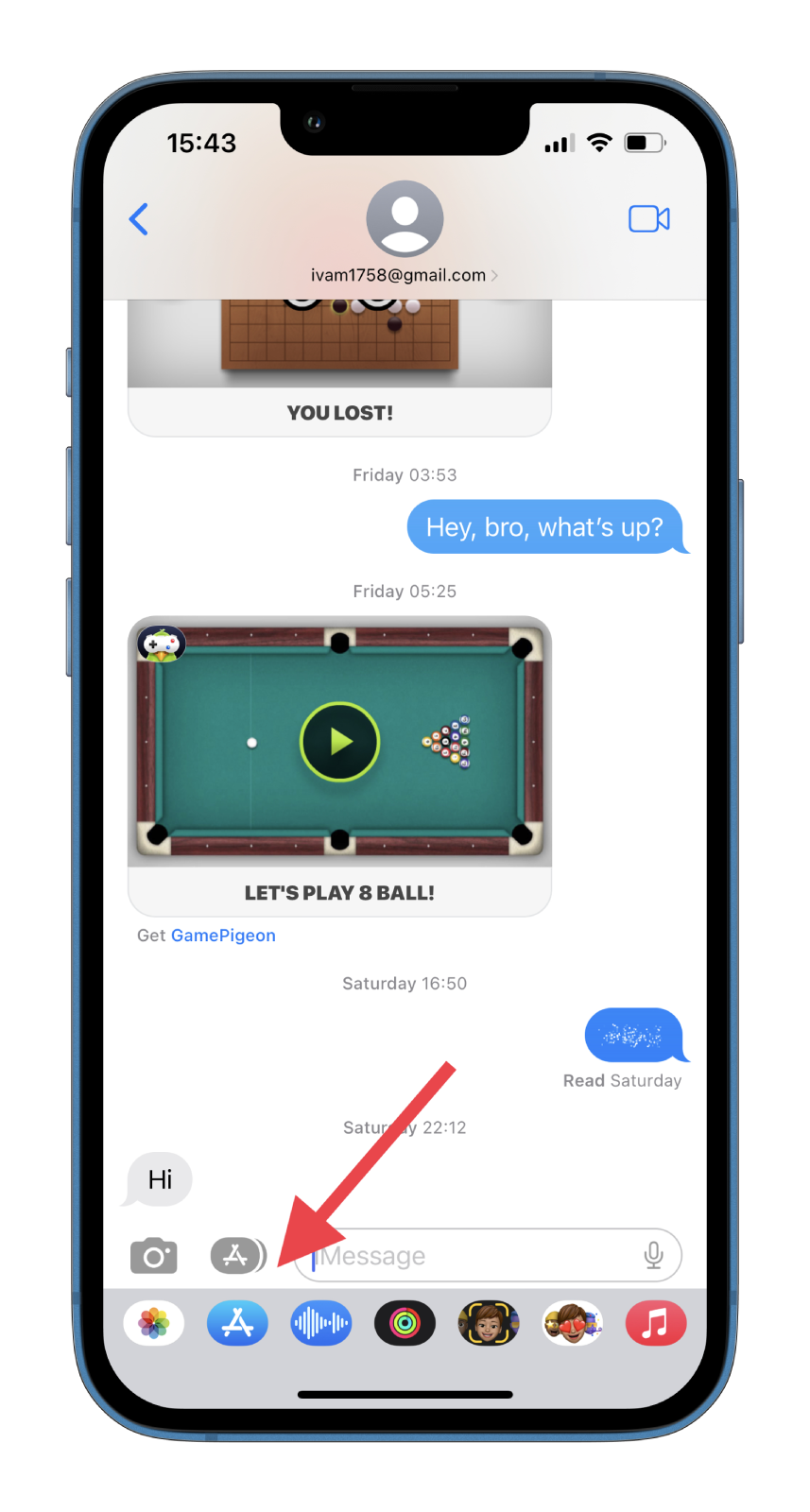 After that, go to the Games section, and tap See All.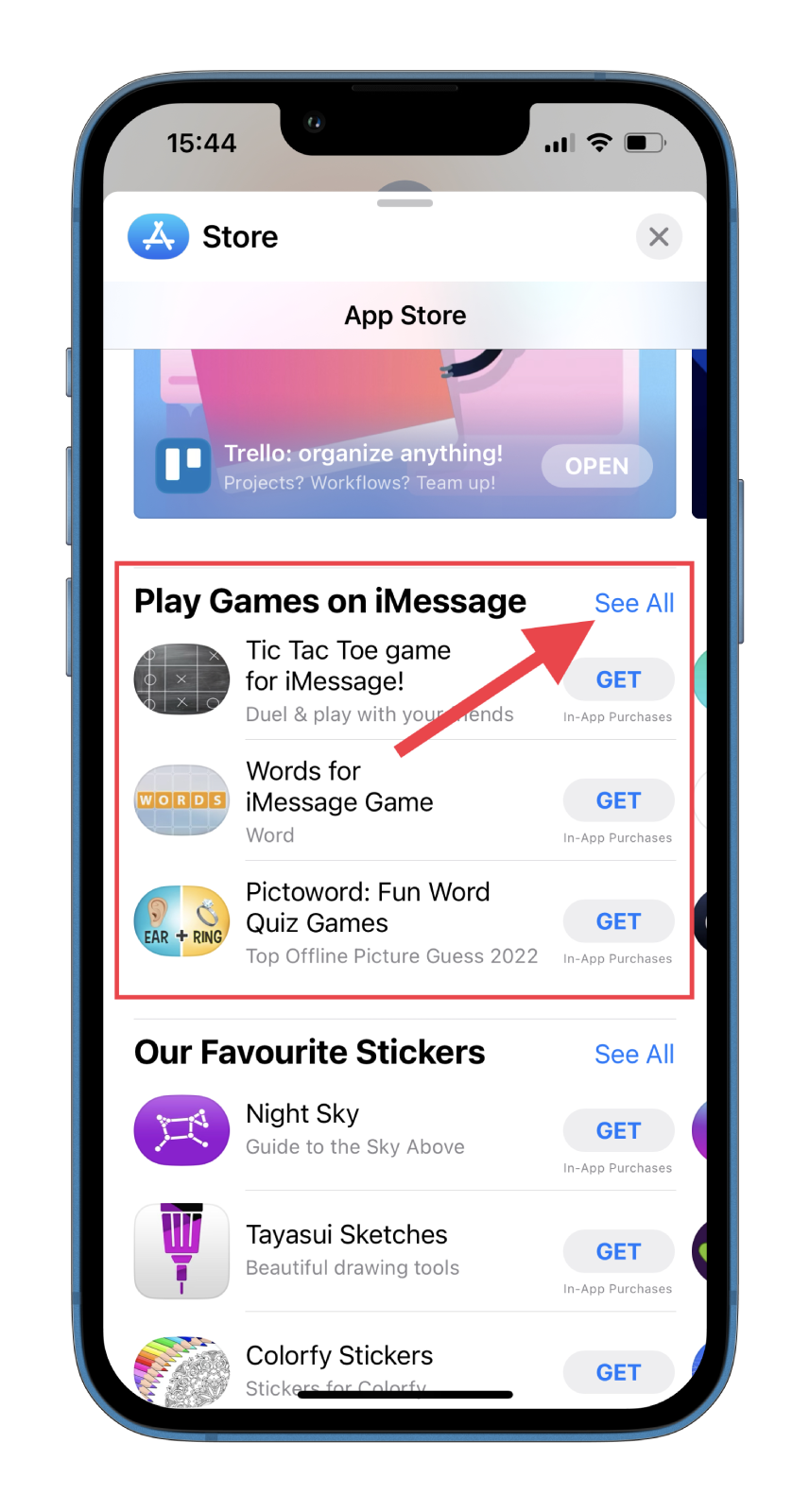 The complete list of games available for iMessage opens in front of you. Each has its page, where you can see photos, videos, and other information about the game. Browse through and find the one you like.
Then select a game and tap Get.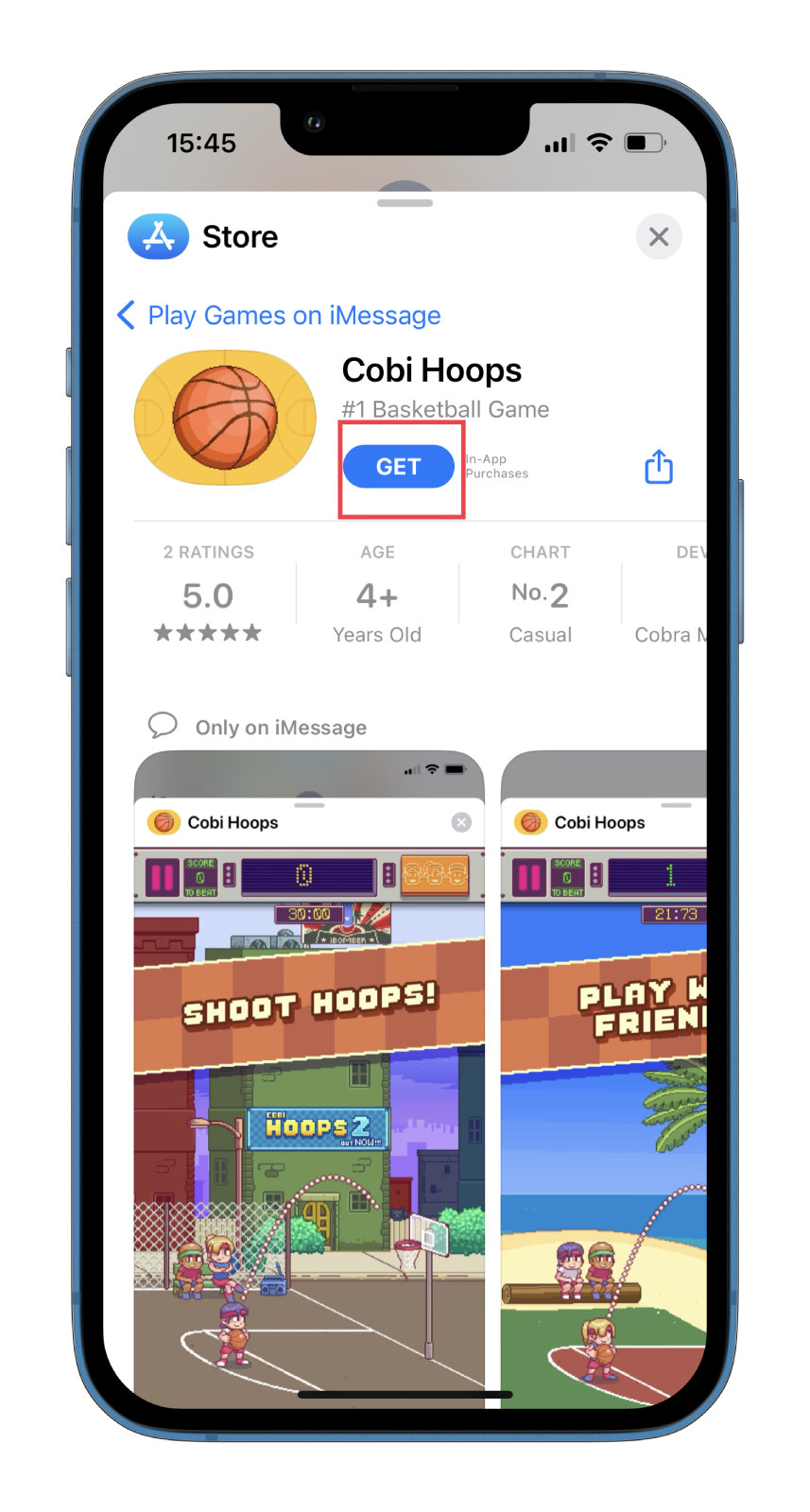 Now, tap X to return to the conversation.
Finally, under the keyboard, you need to scroll through the icons until you find the game app you just downloaded. Tap on it to start playing.
How to play an iMessage game with your friend on an iPhone
Once you have downloaded and installed the mini-game on iMessage, you can invite your friend to play with you or play alone (depending on the game). To do this, you can follow these steps:
Go to the conversation and select the game you want to play in the bar above the keyboard.
Tap on the game you want to play with a friend and start the game.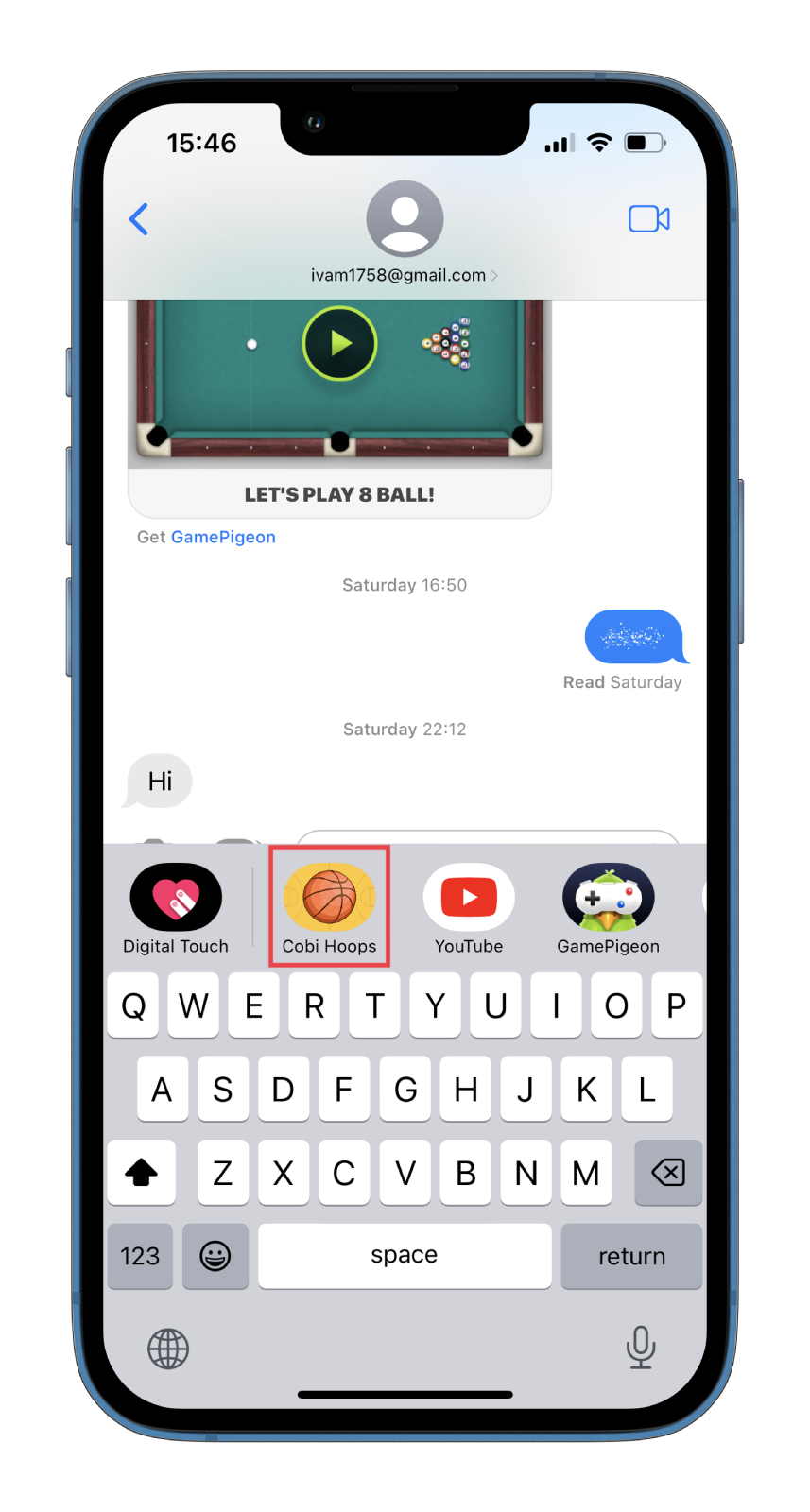 This will notify your friend, and if they don't already have the game loaded, they can choose whether to load it.
After you have completed your turn, you will have to wait for your friend to play.
When your opponent can complete their turn, you will receive a new message from them with a game preview.
Tap on it to reopen the game and begin your next turn.
Play to the end of the game. Some games (like basketball) consist of only a few rounds, while others (like chess) last much longer.
When the game is over, you will have the option to tap Play Again, or you can send a new invitation in the same way as before.
Keep in mind that you can only play these games on iPhone or iPad using iMessage. Before you offer to play, ensure your text messages are blue, which means you communicate via iMessage. You can also check the text line to see if it says iMessage or Text Message.
Read Also:
What are the top 3 games on iMessage?
Of course, everyone has their own preferences for games, but I believe that the following games are worth a shot.
GamePigeon
It's not really a game but rather a collection of different games. You can download it to iMessage and choose among many games to play with your friends.
Compete with friends in Checkers, Poker, Gomoku, or Battleship. All games are free, but most have built-in purchases.
Cobi Hoops
If you feel like throwing a ball in the basket, Cobi Hoops lets you do it without breaking a sweat. In this free game, players compete to see how many balls they can throw in 30 seconds.
Take advantage of trick shots to increase your score and unlock new competition modes.
Mr. Putt
Mr. Putt has become the most popular mini golf app on iMessage. It is free and designed exclusively for iMessage.
Challenge your friends and try to win them while enjoying the pleasant graphics and easy-to-use game mechanics.