iOS 16 has brought back an option that allows you to display the percentage indicator of your iPhone's battery. Previously, this option was only available on iPhone X and SE models without a notch. But now, we can see it again in the status bar.
However, you can't still enable the percentage indicator on all iPhones. In iOS 16, the battery level option is available on iPhone 12 and 13 models (but not on iPhones mini), on the iPhone X, iPhone XS, and iPhone 11 Pro/Max. You can't enable it on the iPhone 11 and iPhone XR.
Honestly, I don't understand why all iPhones with the notch don't support this feature.
You can turn on the charge indicator in the iPhone's settings. And here's how.
How to enable the battery level indicator on an iPhone
If you want to be constantly aware of your iPhone's percentage, here's how you can enable this indicator:
Open Settings.
Then scroll down and go to Battery.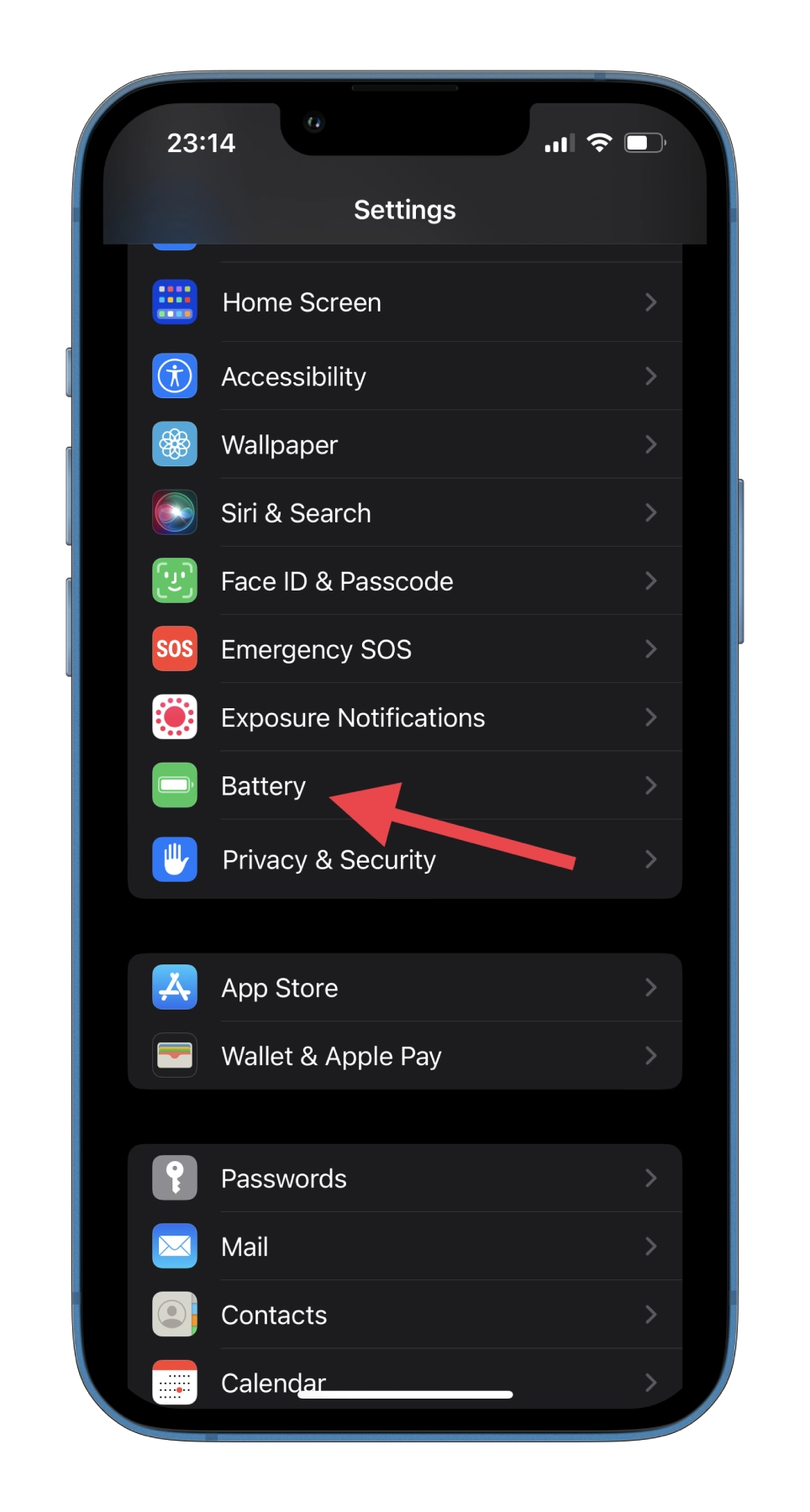 After that, enable the Battery Percentage option.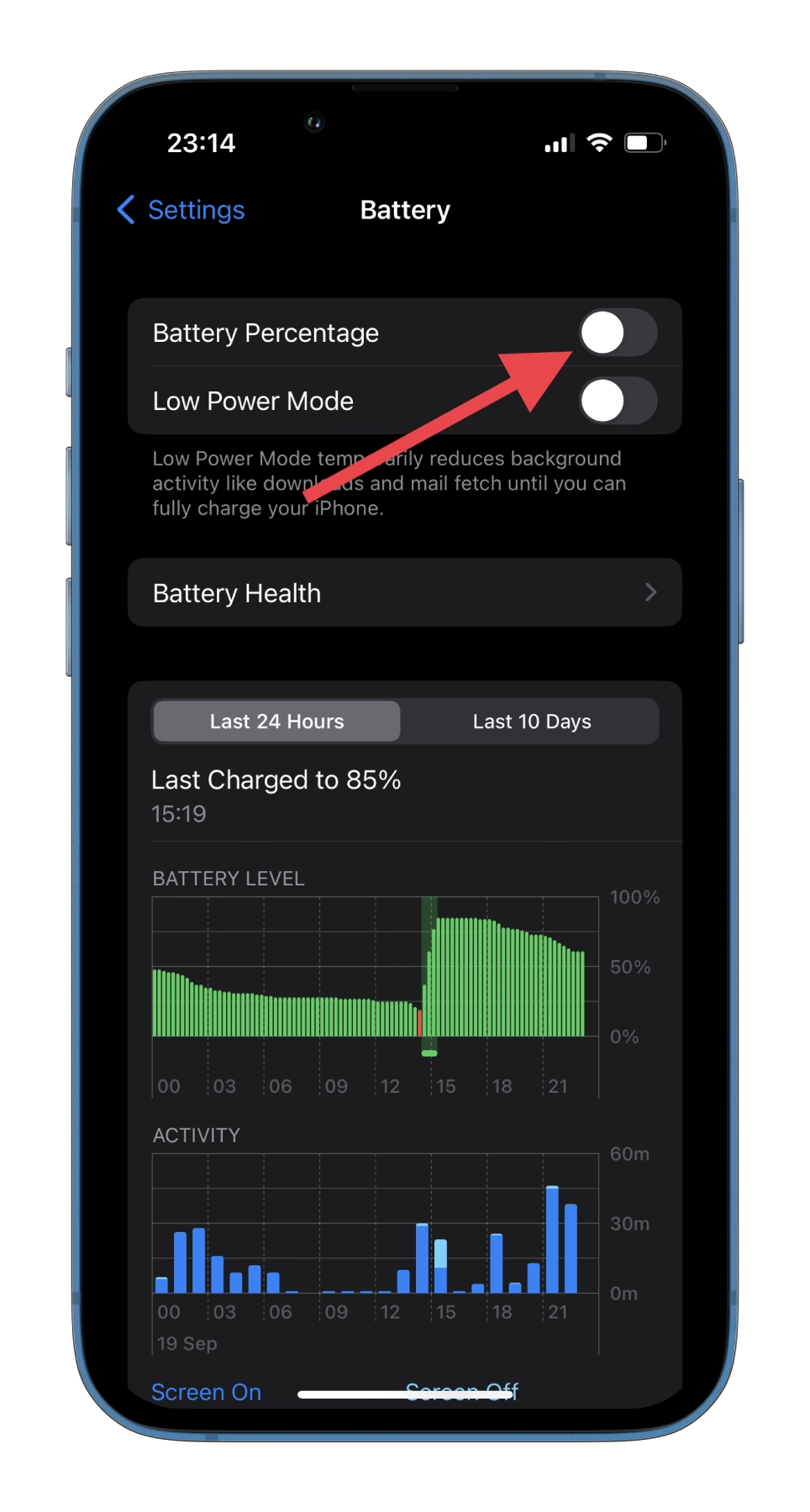 Finally, you should see the iPhone's battery level in the status bar.
Of course, you can always simply swipe down from the top-right corner to open Control Center, where you will also see your iPhone's battery level.
How to put the battery percentage widget on your iPhone's lock screen
One of the iOS 16 cool features is the ability to customize your lock screen and add different widgets. That's why if you don't like the percentage indicator in the status bar, you can put it on your lock screen. Here's what you should do:
Open your iPhone's lock screen.
Then press in the middle and hold a little bit until your screen pulls back.
Now, you tap on the Customize button.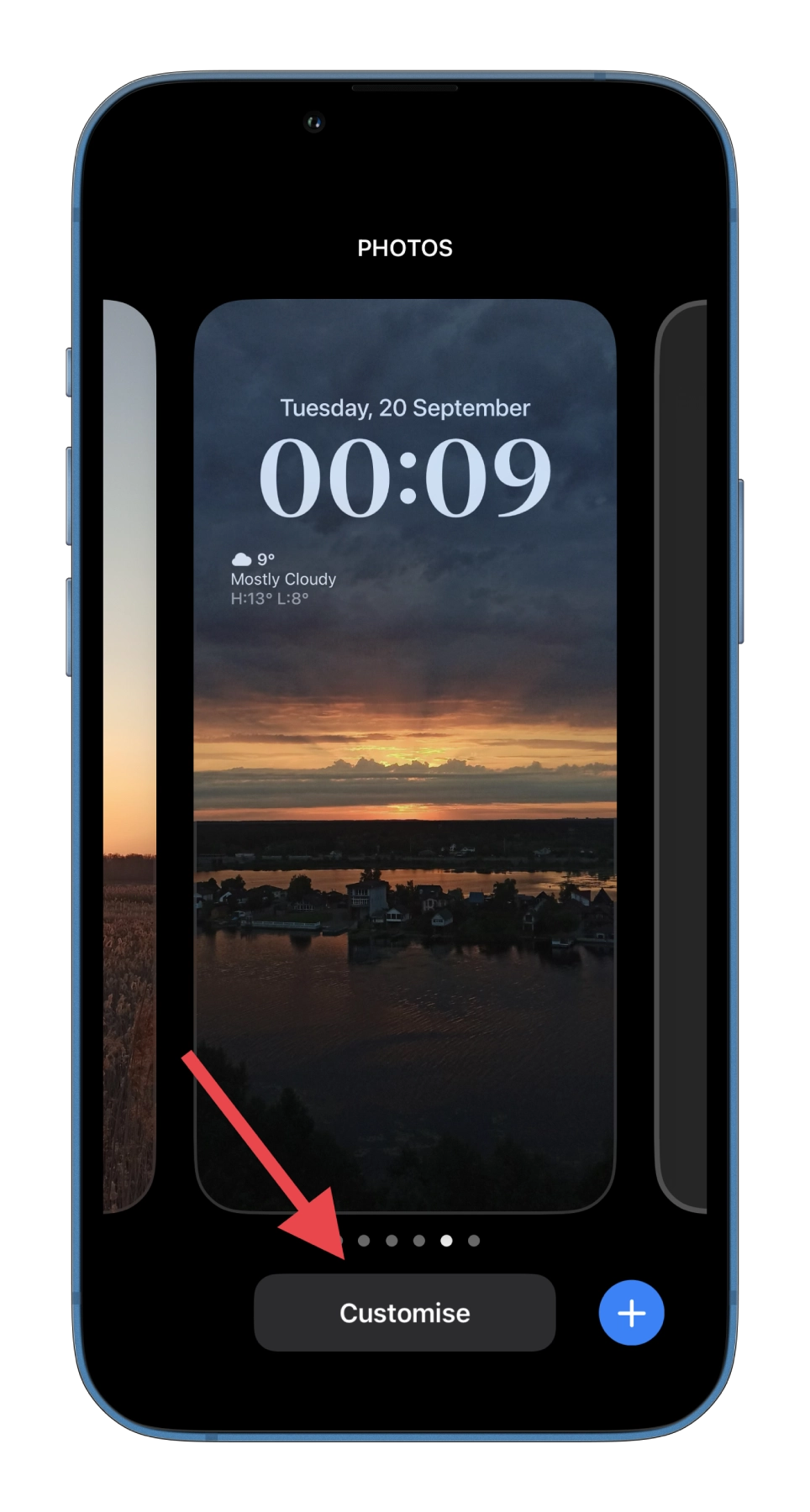 Tap on the widgets field, scroll down and tap Batteries.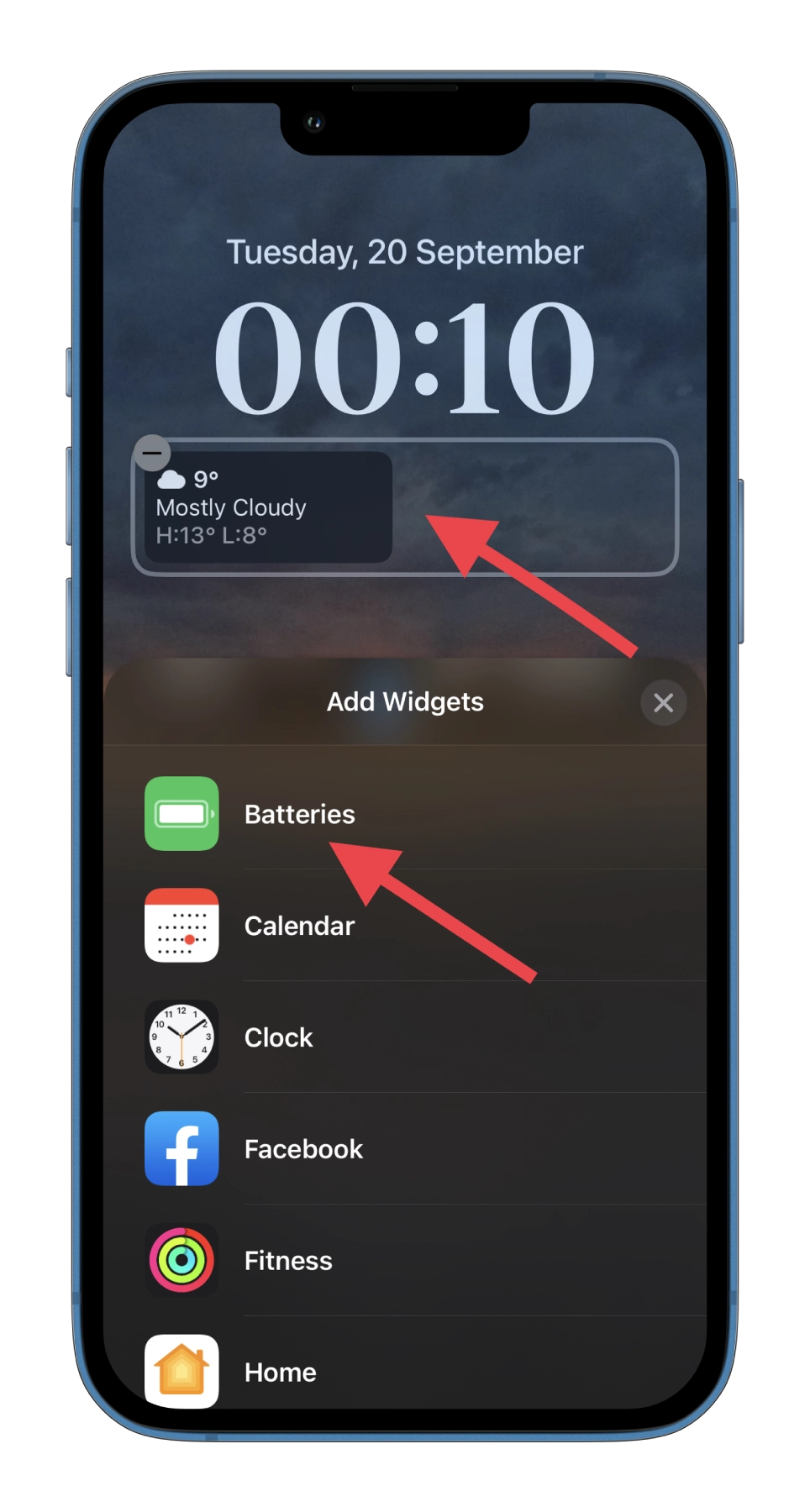 Select the widget with a percentage indicator and move it to the widgets field.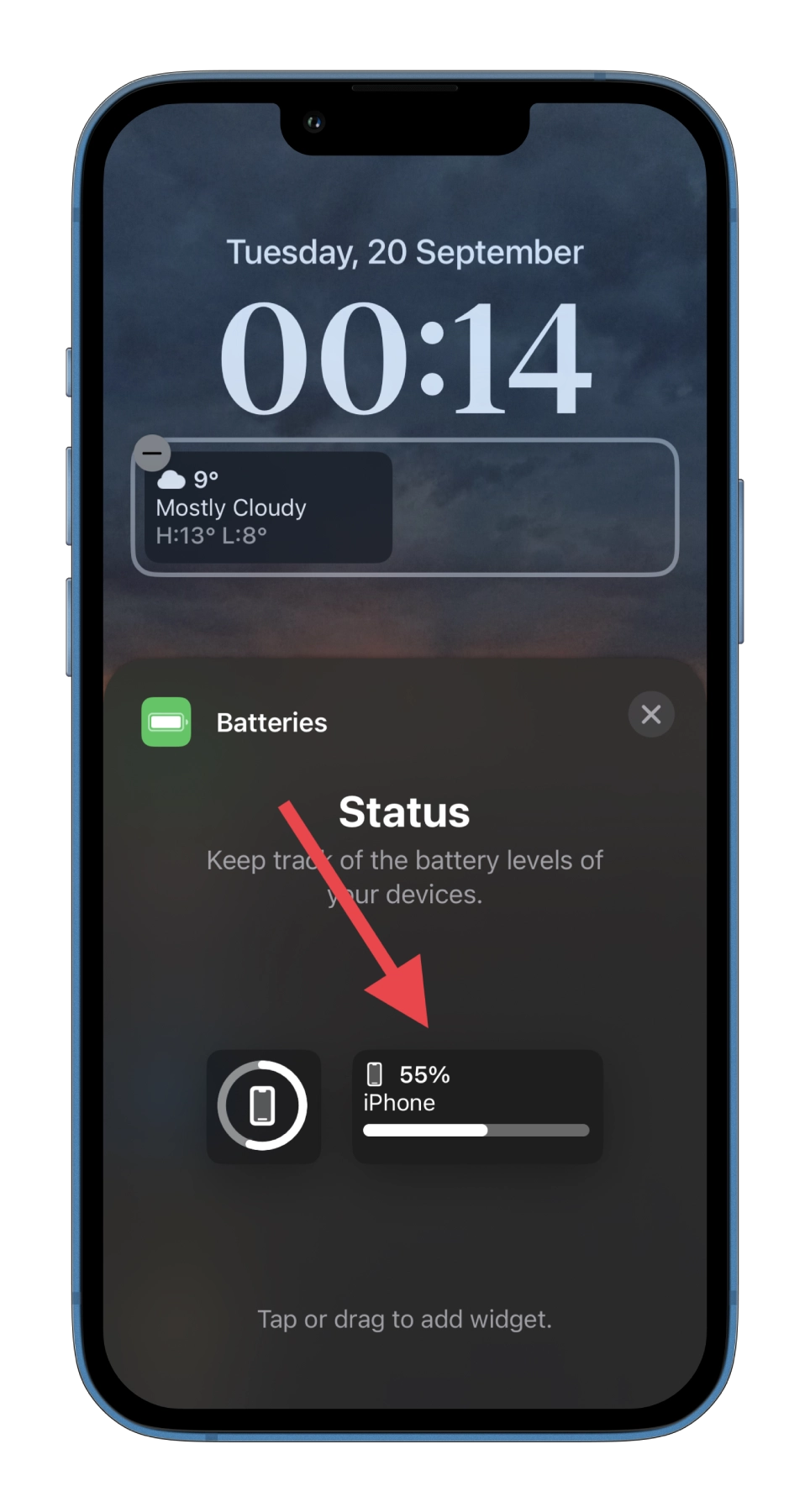 Finally, tap Done to confirm all changes.
Once you have completed these steps, you will be able to see the battery level of your iPhone on the lock screen. You can use this method if your iPhone has no option to display it in the status bar.
Read Also:
What other ways are available to check your iPhone's battery percentage?
The first thing you can do is remember about Siri. You can ask the voice assistant to tell you the battery percentage on your iPhone. If you already have Siri set up, you can simply say, "Hey Siri," and then ask a question like, "What's your battery percentage?" Siri will answer and tell you the current battery level of your iPhone.
In addition, you can also just put your iPhone on charge to find out the charge level. It will appear on the lock screen, showing "X% Charged," right after you plug in your device.
Frankly, I don't worry too much about the battery percentage on my iPhone because the default battery indicator in the status bar is enough for me. However, this is a nice bonus feature for those who are used to seeing a specific value.