It's hard to imagine today's world without Google Sheets because you can use them to keep track of everything in your business. The popularity of Google Sheets is so high because it's an online service for working with tables of any complexity and saving data on a Google server. It's convenient for large companies because it's possible to conduct joint projects and at the same time make the necessary changes.
Especially functional is the master sheet in Google Sheets. Using this in your work you can successfully synchronize important information, in addition, the master sheet allows you to engage in analysis. However, to understand how to work with a Master Sheet you need to know what it's in more detail.
What is a Google Sheets
Google Sheets is a handy online tool for working with tables of any complexity and saving data to a Google server. Google Sheets is often compared to Excel because at first glance the algorithm of your actions will be quite similar when working with these two services. However, this is far from the case. Google Sheets has many more features, Google Sheets has a number of important advantages.
One of the main advantages is that you can make your own design kind of tables that are created. That is, you can turn on dark mode in Google Sheets if you like dark modes. Also, after working in Google Sheets, you don't need to save, it's convenient if under some circumstances you have lost access to a PC.
Many users like Google Sheets because of the command access, to send a document to another user, just send them a link. You will also be able to choose what actions are available after you share your sheet.
Read also:
What is a Master Sheet in Google Sheets
Google Sheets has many different features that help you work much more comfortable than it could be. Since Google Sheets is a multifaceted and functional tool with many possibilities and use cases. For example, you can hide tabs from specific people in Google Sheets. So you can customize your work completely for you and your team if necessary.
At the same time, this service is set up so that you shouldn't have any problems with its use. If you have used Exel before and know all the formulas, then using Google Sheets won't be difficult for you. In case you only know about it, you can always learn everything you need to add formulas and functions in Google Sheets.
When using Google Sheets, you can create a master sheet and then attach additional sheets to it. So it may look different, but you actually have one master sheet that you can set your own conditions on, such as limited viewing. The most important thing to do with a master sheet is to synchronize multiple sheets into one master sheet. That way, the master sheet will automatically update.
What the Master Sheet is used for
The master sheet is primarily used to make it easier to work in a team with several people. Who work with different spreadsheets. Ultimately gathering data into one spreadsheet for analysis. The most important thing in this setting so that your document isn't opened on the wrong sheet.
So when someone will make some data in the form of changes in one spreadsheet, eventually these changes will be able to display in the master sheet. This feature makes it possible to easily retrieve data without complex extra steps.
Therefore, the main purpose of the master sheet is to synchronize several sheets into one. So that this one master sheet is automatically updated. This way you will be able to automate your work more automatically.
How to create Master Sheets in Google Sheets
In fact, you won't have much trouble combining multiple sheets. Also if you need to merge more sheets, it's also possible to do this. These steps will describe how to do it by merging two secondary sheets with one master sheet. So follow these steps to create master sheets in Google Sheets:
The first step is to open Google Sheets.
After that, open all the sheets you want to merge in their own tabs.
Next, you need to apply the formula '=IMPORTRANGE'.
IMPORTRANGE(spreadsheet_url, range_string)
spreadsheet_url – this URL of the Google Sheets spreadsheet from which you want to import the data.
range_string – refers specifically to the cells you want to enter in the current sheet. You must enter in '[sheet_name!]range' format.
Once you're familiar with the formula you can continue. Next, you need to open the sheet from which you want to extract the data.
Then click on the URL line and copy the link before the hash '#'.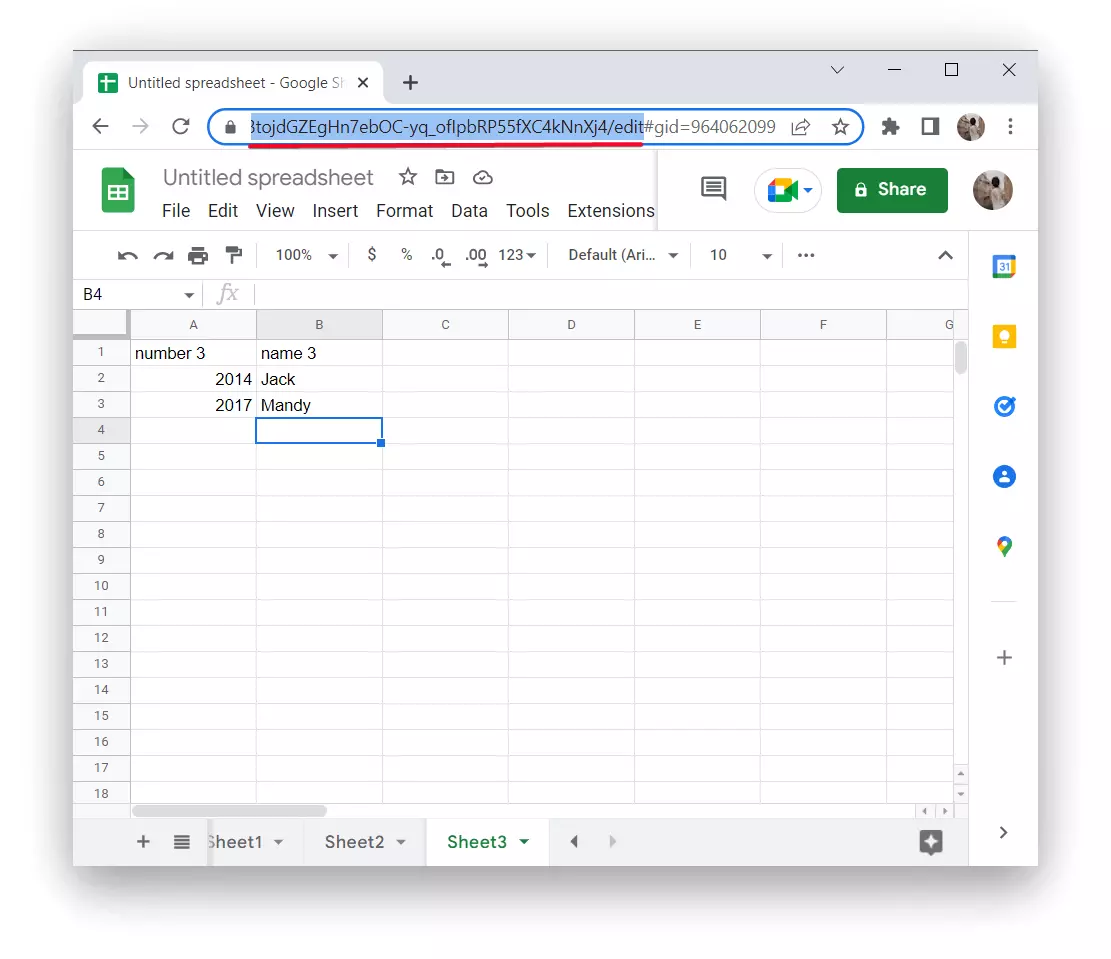 Next, open the sheet you want to import the data into and apply the formula '=IMPORTRANGE'.
After that, separate it from the next part with a comma.
Next, you need to enter in the second part of the formula the name of the sheet and the exact range you want to pull.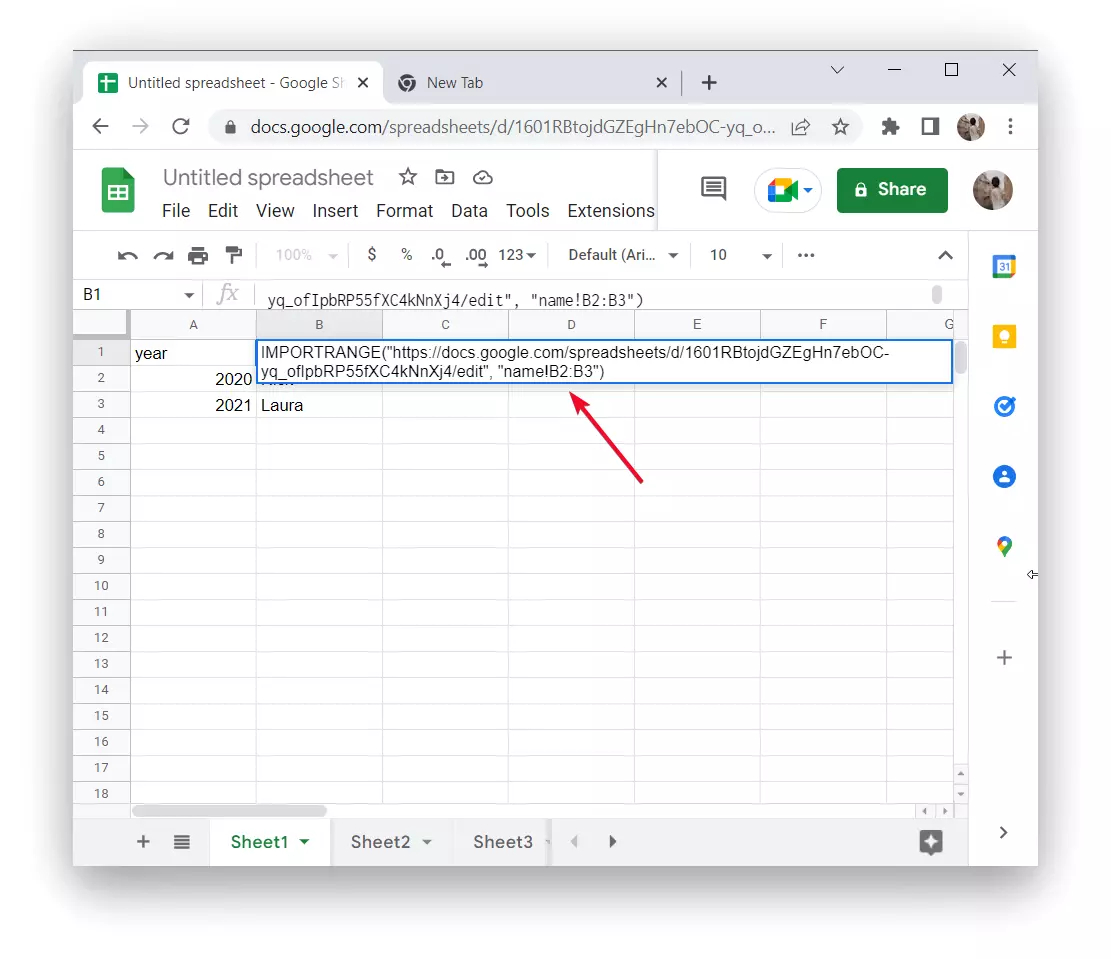 Click on 'Enter'.
After that, you will see an error '#REF'. You need to allow access and you can easily import records from other sheets in this file. So click on the 'Allow access' button.
After that, you will see how the main sheet is filled with data from the first secondary sheet. Repeat these steps to further import information from another table.
By following these steps you will be able to automate your work by creating master sheets with the ability to synchronize multiple sheets. Thus, you will synchronize into one master sheet that will be automatically updated.
Read also:
What are the disadvantages of Google Sheets
Despite the fact that Google has created a more concise, technological version of spreadsheets. If you compare Google Sheets with Exel, it's obvious to many people that Google Sheets is much more user-friendly. Nevertheless, as in any other service, there are some disadvantages, though not a few but still some.
If you suddenly find yourself in a situation where some formula doesn't work, don't rush, it may be that you have accidentally made a mistake, so it's better to learn how to fix a formula error in Google Sheets. This is one of the main drawbacks for many people because, in order to fully work and use every feature in Google Sheets, you need to know the formulas.
Many people have also noticed a disadvantage that for some people can really get in the way of work, which is the lack of support services. Especially if a person is just beginning to understand how Google Sheets works if there are any questions you have to look for the answer yourself.
For employees of large companies who make hundreds of transactions with a lot of data, it can be a problem with the fact that the download will take a long time to process. However, nevertheless, Google Sheets has many more advantages which make the work of many people much easier.