Sometimes when you are chatting with someone on iMessage, you may encounter a problem where you cannot send a text for some reason. Usually, right after sending, the app will notify you that the message has been delivered and read. In other words, its status changes.
There are different situations. For example, the app says the message has been delivered, but your friend still hasn't received it. Sometimes the status "Not Delivered" appears. So why can't you send a message and your friend can't receive it?
Let's take a closer look at this problem and how to fix it.
Why does "Delivered" appear under iMessage when it's not?
Sometimes you may see a "Delivered" status under a message, but your conversation partner claims they never received it. There are many reasons why this might happen (excluding that your friend is lying to you). It could be a glitch in iMessage, but it could also be that it was delivered to another device.
If your conversation partner has several Apple devices, for example, an iPhone and an iPad, registered under the same Apple ID, your message may have appeared on the iPad and not on iPhone, which they use most often.
In theory, this shouldn't be a problem – your message should appear on all devices. However, iMessage is far from perfect in this sense.
What are the common reasons why iMessage status doesn't change to "Delivered"?
One reason could be that the recipient may have turned off their phone. They will get it when they turn their device back on.
Alternatively, your friend may have activated airplane mode. This disables all connections, so they won't receive iMessages, texts, or calls.
If you usually get read notifications from your conversation partner, or if a message appears as "Delivered" but there is no response, there is another option. Perhaps their device is set to DND mode, which disables notifications.
If it's urgent, call them instead. At first, you might not get an answer. But call again for some time, and if your caller hasn't changed their default setting, calling again will bypass DND mode.
How to fix iMessage won't deliver on an iPhone
Several solutions can help fix the problem with iMessage delivery. Let's take a closer look at each one.
Check your Internet connection
You should first check your device's Wi-Fi or mobile data connection. If they are unavailable, you won't be able to send your messages until you reconnect to the network.
You can check your network settings as follows:
Open Settings on your iPhone.
Then tap Wi-Fi/Mobile Data and check whether it's enabled.
Try to turn off and on Wi-Fi and Mobile Data to reconnect and then send an iMessage. You can also do this using the Control Center panel.
Do you have iMessage enabled on your iPhone?
Sometimes users may forget that they just turned off iMessage on their device. Fortunately, turning it on is very easy. Here's what you need to do:
Open Settings and go to Messages.
After that, just enable the iMessage option.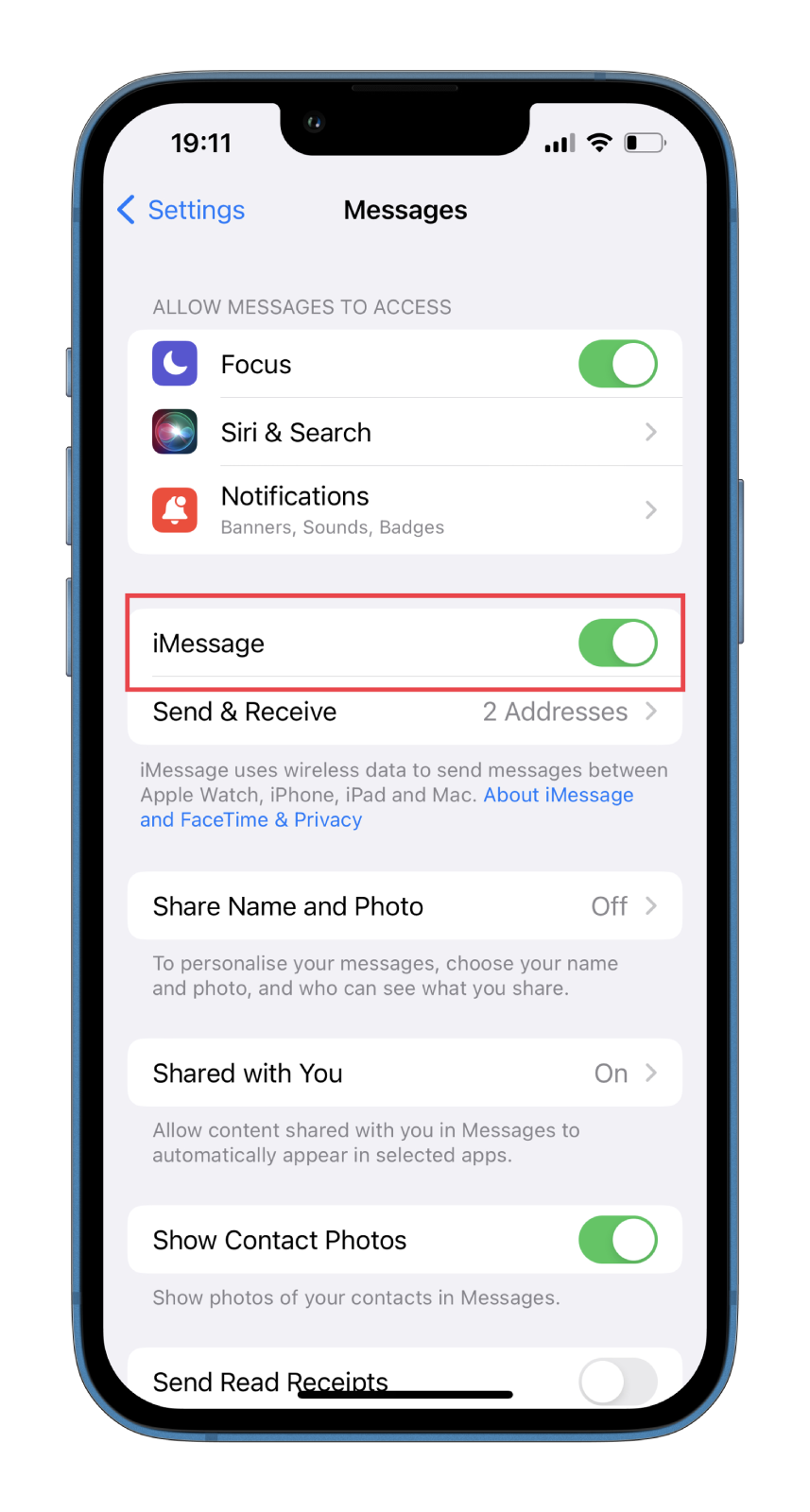 Even if iMessage is already on, it's worth turning it off and back on. You'll have to wait a few minutes for it to activate.
Try to send your iMessage again or as a text message
You can try again if you cannot send your message and a red circle with an exclamation mark appears next to it. Tap the exclamation mark, and select Try Again from the pop-up menu.
If it still doesn't work, you can check if the problem is specific to iMessages by trying to Send as Text Message. Your iPhone will try to send the message as an SMS, and while this may work, remember that you will send the message using your iPhone's mobile data plan, and you may have to pay for it.
Restart and update your iPhone
You can try rebooting your iPhone to solve the problem of sending iMessages. This will stop any problematic processes running in the background. This doesn't delete any data.
To reboot your iPhone, press the Power and Volume buttons simultaneously until you see a screen with a shutdown slider. Then turn off your iPhone and wait a couple of minutes. Finally, turn back on your mobile device and see whether iMessage can be delivered.
In addition, perhaps you forgot to update the iOS on your iPhone. Apple regularly releases fixes for minor problems through iOS updates. So update your smartphone by going to Settings, selecting General, and tapping Software Update.
Read Also:
How to sign out and back into Apple ID to fix iMessage isn't delivering messages
This is one of the most common solutions to iMessage problems. If you want to sign out and back into your Apple ID, you can follow these steps:
Open Settings and go to Messages.
Then select Send & Receive.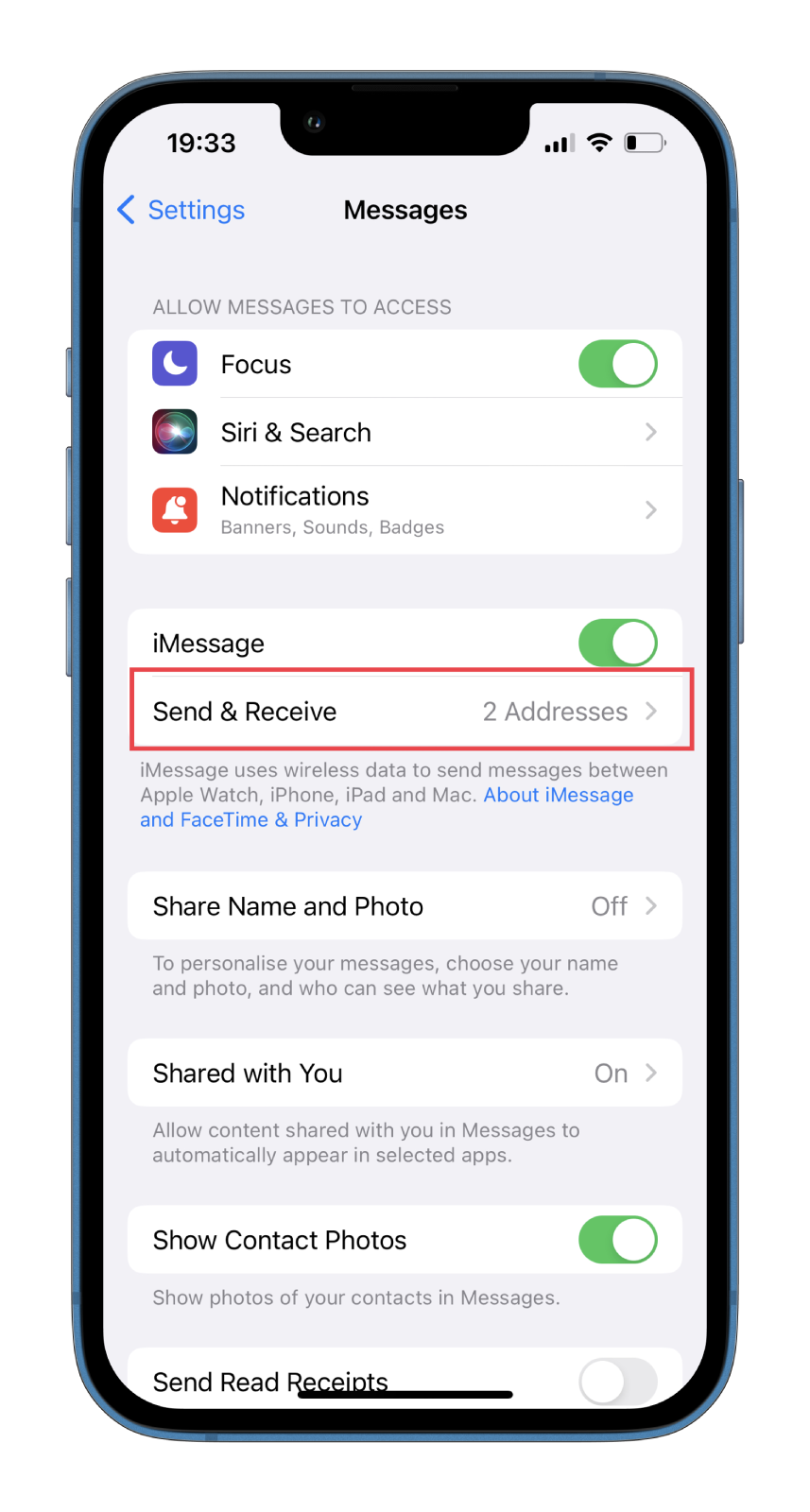 After that, tap on your Apple ID at the bottom and select Sign Out.
Now, all your details, except the phone number, will disappear.
Finally, select Use your Apple ID for iMessage and sign back in.
You can send iMessage through both phone numbers and email addresses. If you're having trouble sending a message to just one person, check what email address is listed for that person. It could be wrong. So ask your conversation partner about it when you meet them or via another messenger.