iMessage and FaceTime are familiar ways to communicate on iPhones and iPads. In addition, they are synchronized with each other. You can go into iMessage and call someone on FaceTime from there. I think that's really handy.
However, some users don't know there's an option to join a FaceTime group call from iMessage. This is where you come across the green Join button. In other words, it appears when another person is waiting for you or people in a group chat are already on FaceTime.
But sometimes, that green button may remain after you have ended the call. So here's how it works and how to fix this bug.
Why does the green Join button appear in iMessage?
If you go into an iMessage chat, you'll see a blue FaceTime button in the upper right corner. Once you tap it, your device will prompt you to choose between audio and video calls.
This is where you'll see the green join button. This is how Apple informs its users about the current FaceTime call. This means that someone has created a group call, and others are waiting for you to join. The green button disappears as soon as the call ends.
Here's what it looks like.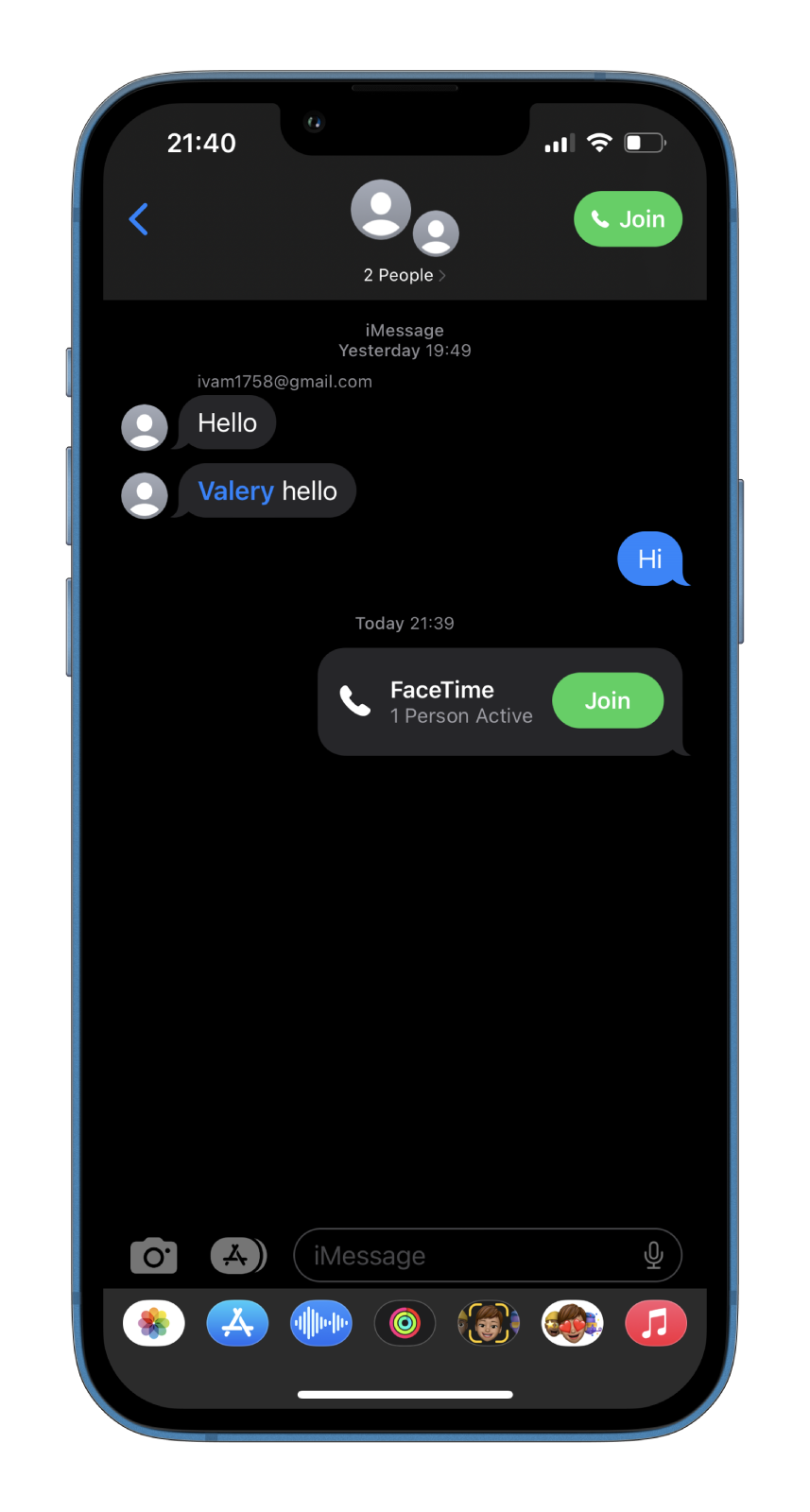 In the same way, one person on FaceTime can expect you. However, there is one difference. For the green button to appear, you must answer the call and exit it.
Furthermore, sometimes Join appears as a result of a glitch. By glitch, I mean that neither in group chat nor in individual messages is anyone waiting for you to join. You can try to join by tapping this button, but you will be alone with yourself on FaceTime, or the button won't work at all.
How to fix the Join button in iMessage on your iPhone
As mentioned above, the Join button may appear due to a software glitch. Therefore, you can try the following methods to remove it.
How to fix the Join button by restarting FaceTime and Messages apps
First, you can try closing the FaceTime and Messages apps completely. This will restart them and may fix some minor technical issues. Immediately after that, open the applications and check if the problem is resolved.
You can also try to reboot your iPhone. Just turn it off by holding the Power and Volume buttons simultaneously until the screen with sliders appears. Finally, turn your iPhone back on and check whether this bug is still there.
How to fix the Join button by turning off/on Wi-Fi and mobile data
If you encounter this problem, try reconnecting to your Wi-Fi or mobile data, depending on your use. This will disconnect the FaceTime and Messages apps from their servers. If the connection is broken, they won't be able to send you an invitation to join FaceTime in Messages.
To do so, follow these steps:
Swipe down from the top right corner of the screen to open the Control Center panel.
Then tap on the Wi-Fi and mobile data icons to turn them off.
After that, wait a little bit and turn the Wi-Fi and mobile data on.
Once you have completed these steps, ensure that the green Join button disappears.
Read Also:
How to fix the Join button by turning off/on FaceTime in the settings
You can try disabling FaceTime in the Settings menu and turning it back on. If you want to try this – do the following:
Open Settings and go to FaceTime.
Then disable the FaceTime option for a while.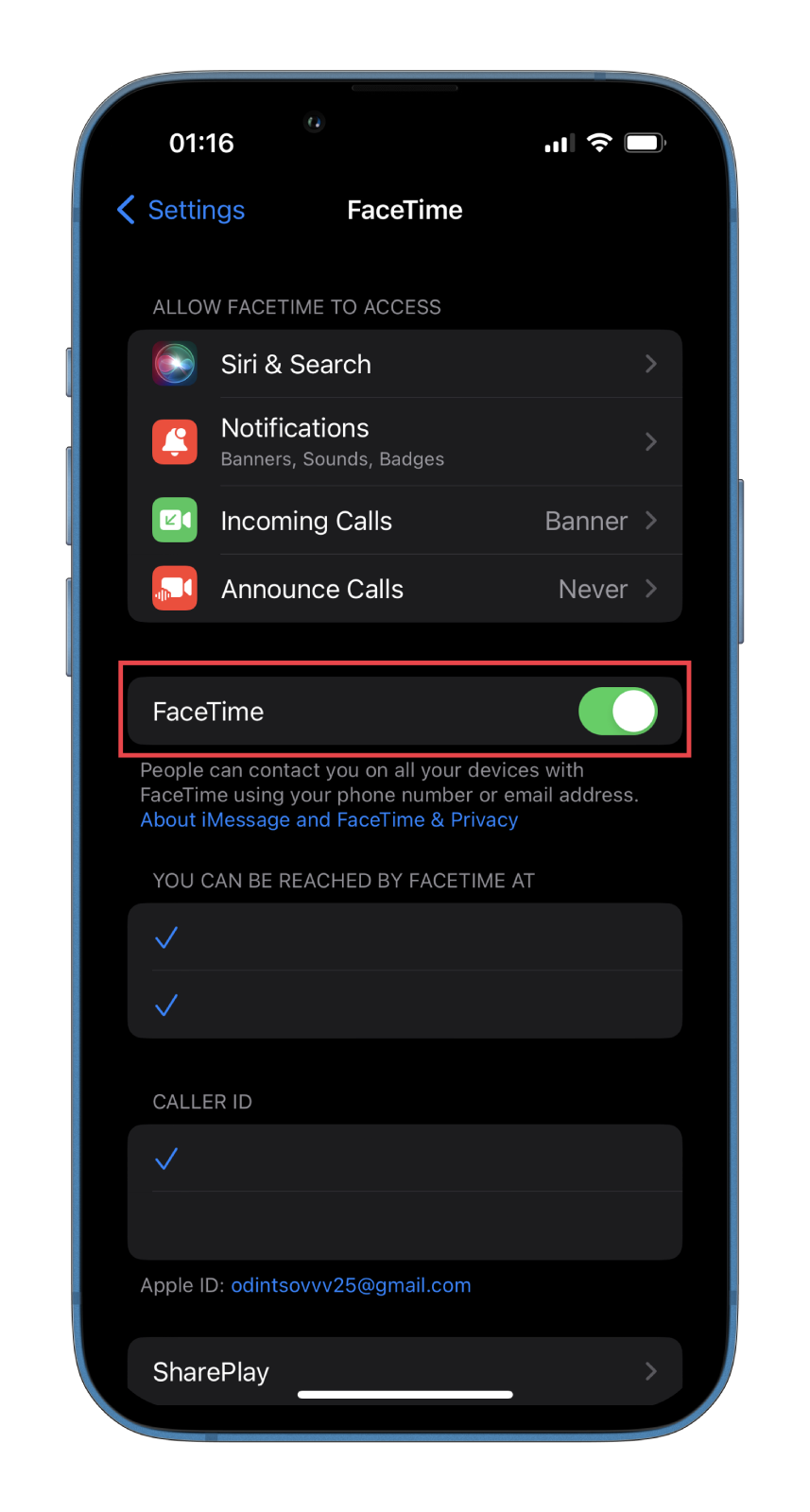 Finally, turn it back on and check the iMessage chat.
What's more, perhaps you missed the last iOS update, where developers fixed this bug. So update your mobile device. If nothing helps, you can reach out to Apple Support and generate your ticket asking for help.