If you lost your remote to Samsung TV, there are still enough ways to change input. You can do it in the same way as with a remote, but with different controllers. For this task, Samsung company planned a few things.
You can use special buttons located on the TV, apps for your smartphone, or even remote controllers from different companies. There is more: you can even connect and disconnect devices on Samsung Smart TV for this purpose. However, if you want to use any of these ways, you need to know more.
How many ways there are to replace a remote on Samsung Smart TV
Even if you lost your remote from Samsung TV, or it's broken, don't panic, not everything is lost. There are plenty of ways to deal with this kind of problem. Most Samsung TVs have buttons or sticks to control them without a remote. You can also use various apps on your smartphone to replace a lost remote or while you wait for its repair.
Of course, as with most other advanced devices, you may need some guidance on how to use any of these methods, because believe it or not it's more complicated than it seems. Most Samsung Smart TVs have buttons covered, you won't find them from the first glance at your TV.
Same with apps, to start using them you'll need to perform strict instructions and most of them don't have one. At least, you should know that your phone must be connected to the same network as your Samsung Smart TV. And when you decide to take a new remote from a different company, it may become even more complicated.
Read Also:
How to change the input on Samsung TV with the control stick
The first thing you should try when you need to change the input when the remote is unavailable is to do it with buttons. The problem is there is always at least one, but it's hard to find where developers put it. One of the most usual positions is under the logo of the TV, but on the back side of it.
If you didn't find it on the back side of the TV under the logo, you may try to find it on the bottom part of the TV, on the right side when you're facing the TV as usual. In both cases, this button works as a power button and control stick at the same time. In both cases, you will need this button to get to your menu. There is how to use it:
First, locate it on your Samsung Smart TV in mentioned above locations.
Then press it once to turn on your Samsung TV.
After the screen will be turned on, use a stick to choose the input tab on your home screen if you're using Smart TV. If you have a different interface, try to press once or hold the button to open the menu. There you'll find the same tab. Choose it with a stick, too.
Then, with your control stick, choose the input you need.
If you'll do everything correctly, you will further use the device connected to the TV with its own controller. However, you already noticed that this way is really uncomfortable, so better use any method below.
How to change the input on Samsung TV by connecting a new device to it
An interesting thing about Samsung Smart TV is, that if you'll connect a new device while it's on, the TV will change input by itself. It's a comfortable way to change input, not only while you have no remote, but also when you bought a new device and want to give it a try. To do this:
Turn on your Samsung Smart TV with a control stick or app on your smartphone.
Then plug in a new device to the power source near your TV.
Connect it to your TV with the HDMI cable. If your TV is smart enough, it will change an input by itself.
However, not all Samsung Smart TVs have this feature, so it may not work for sure. If this method failed, you can proceed and try using an app to replace your remote.
How to change the input on Samsung TV with an app on your smartphone
Today, there are plenty of apps for each type of TV if you need to have a replenishment for a lost remote. Basically, you need just to type a Samsung remote into the search bar in the store on your smartphone to find one. Follow the steps below to install the required app on your phone:
Open App Store or Google Play on your smartphone.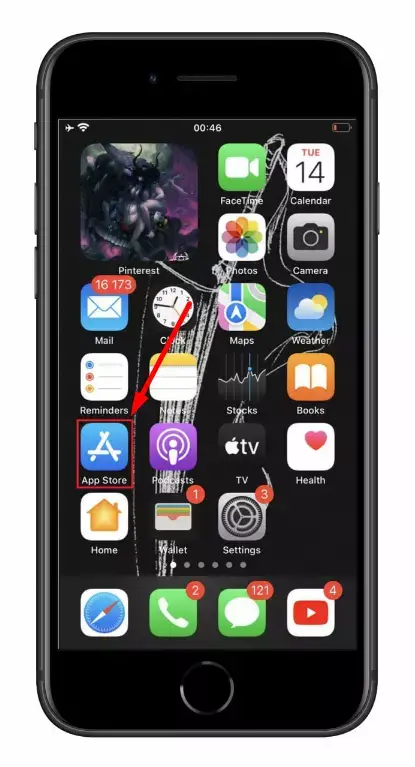 In the store open search section.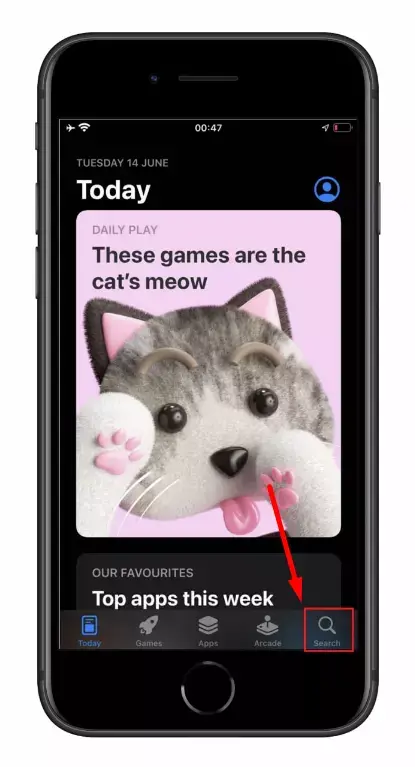 Type into the search bar "Samsung Remote".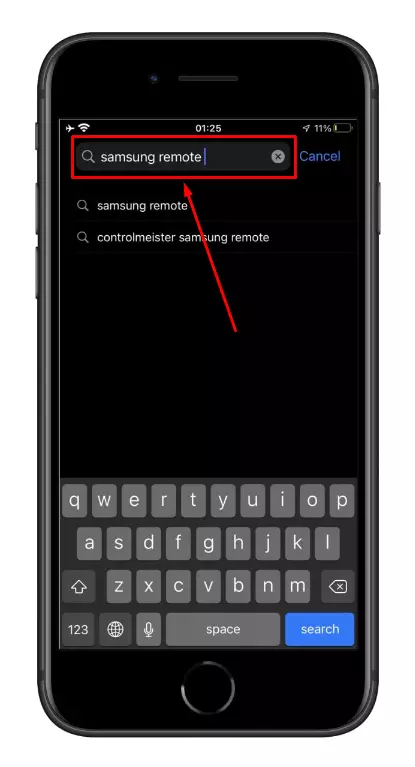 When you will see the results of your search, choose any app you see on top. They have almost the same functions, so all will do.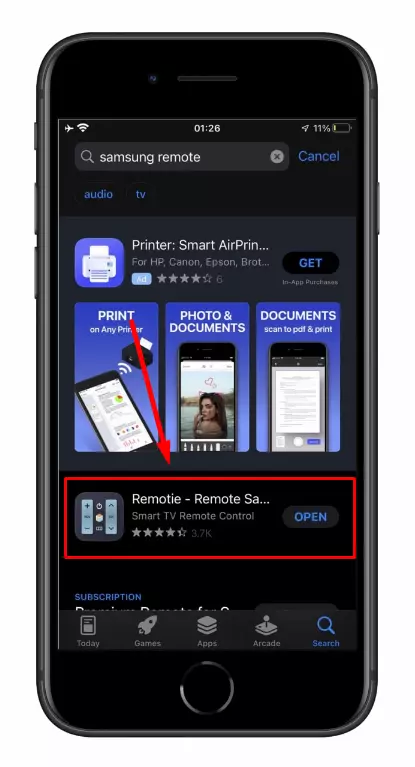 After you go to the page of the chosen app, tap the installation button and wait until the app is downloaded on your smartphone.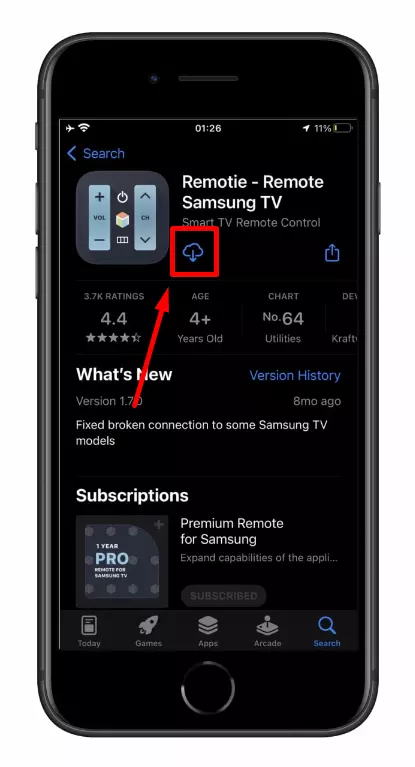 Make sure you connected your smartphone to the same Wi-Fi network as your TV, then open the app and let it find your Samsung Smart TV.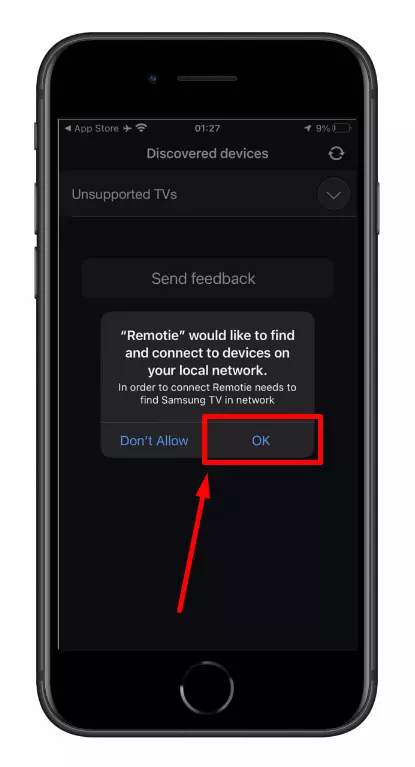 Choose it from the list of available devices.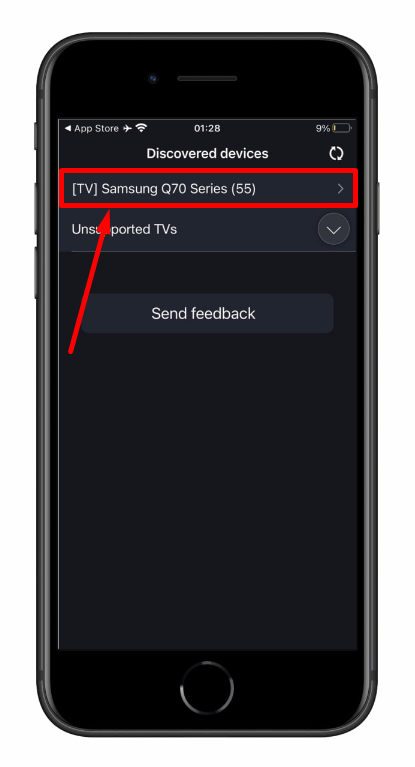 After that, you'll see the remote control layout. Use it to control your TV.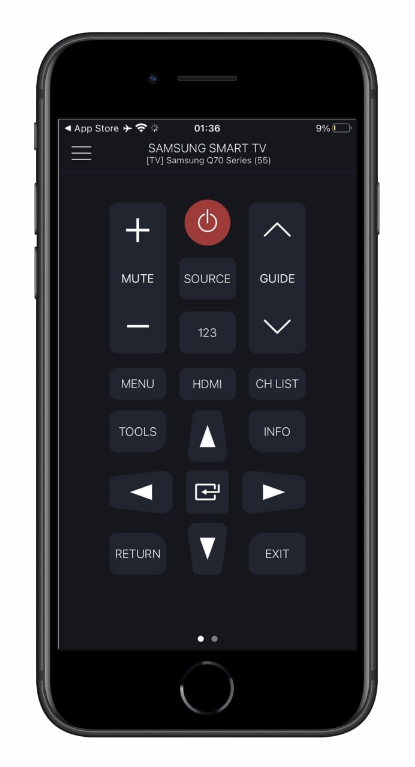 When you will complete the steps above, you will be capable to use your smartphone as a remote controller for as long as you need. Maybe it won't be as comfortable as a real remote controller, but it has all functions of the real one.
Read Also:
What to do if the Remote App doesn't connect to your TV
It may happen that you cannot connect your smartphone to your TV. After you download the remote control app, let it scan the network for devices, and select the right one, you may see the following announcement: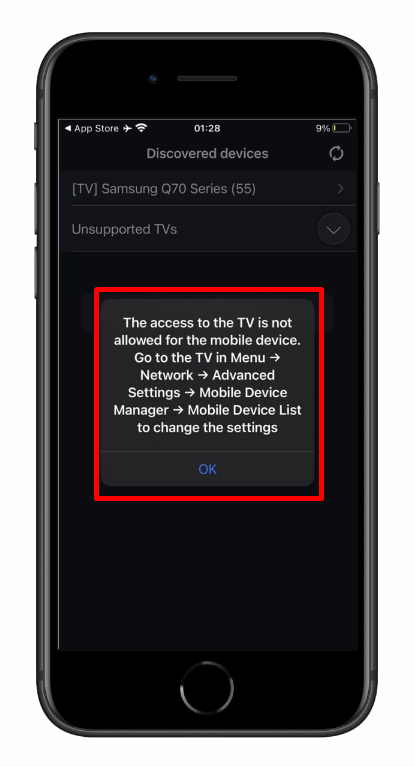 It means that your Samsung TV doesn't allow you to connect an app as a replacement for your remote controller. This means that you'll need to change it in settings manually. You can use a control stick for it or do it prematurely. Perform the next actions:
Turn on your TV.
On the Home screen, find the settings icon in the bottom left corner. It may look like gear.
When you'll choose, a window above it will pop up. There, find the "All settings" tab and choose it.
While being in the settings menu, choose "General".
There find "External Device Manager". Choose it.
Then choose "Connected Device Manager".
Inside you'll see two tabs, one of which will be "List of devices".
Inside the list, you'll see the name of your app. Choose it and give it permission to control your TV.
If you have done everything correctly, now you for sure can change the input on your TV with your smartphone. You'll find this way the most convenient among all others. However, if you aren't satisfied, there is another solution.
What other ways there are to replace your remote
The best way to replace a lost remote controller is to buy a new one. Even if your smartphone is great, it won't replace it. You'll see the difference when, while watching your TV, you'll need to text someone or search for something on the internet.
So, even if you had tried all methods, and they were acceptable to you, you better buy a new remote as soon as you can. You also may consider an alternative, universal remote controller that may replace all others in your home.
It'll be especially convenient if you have many devices at home, and you won't need to keep in your head where all of them lie. At least consider it worth a try.