iOS 16 has brought a lot of small but useful features. Now, you can bypass CAPTCHA on your iPhone, and that's cool! I know CAPTCHA is crucial for website protection, but it's annoying, isn't it?
And now, Apple made our life a little bit easier, as it cooperated with two major content delivery networks used on most websites. Now, these CAPTCHA services would auto-detect that you're using iPhone or iPad, so you wouldn't need to enter the captcha.
Let's look at how to enable this feature on your iPhone.
How to bypass CAPTCHA on an iPhone
You should know that this feature is enabled by default in iOS 16. However, in case captcha bypassing is disabled, just do the following:
First of all, open Settings and tap on your Apple ID.
Then go to Password & Security.
Finally, scroll down and turn on the Automatic Verification option.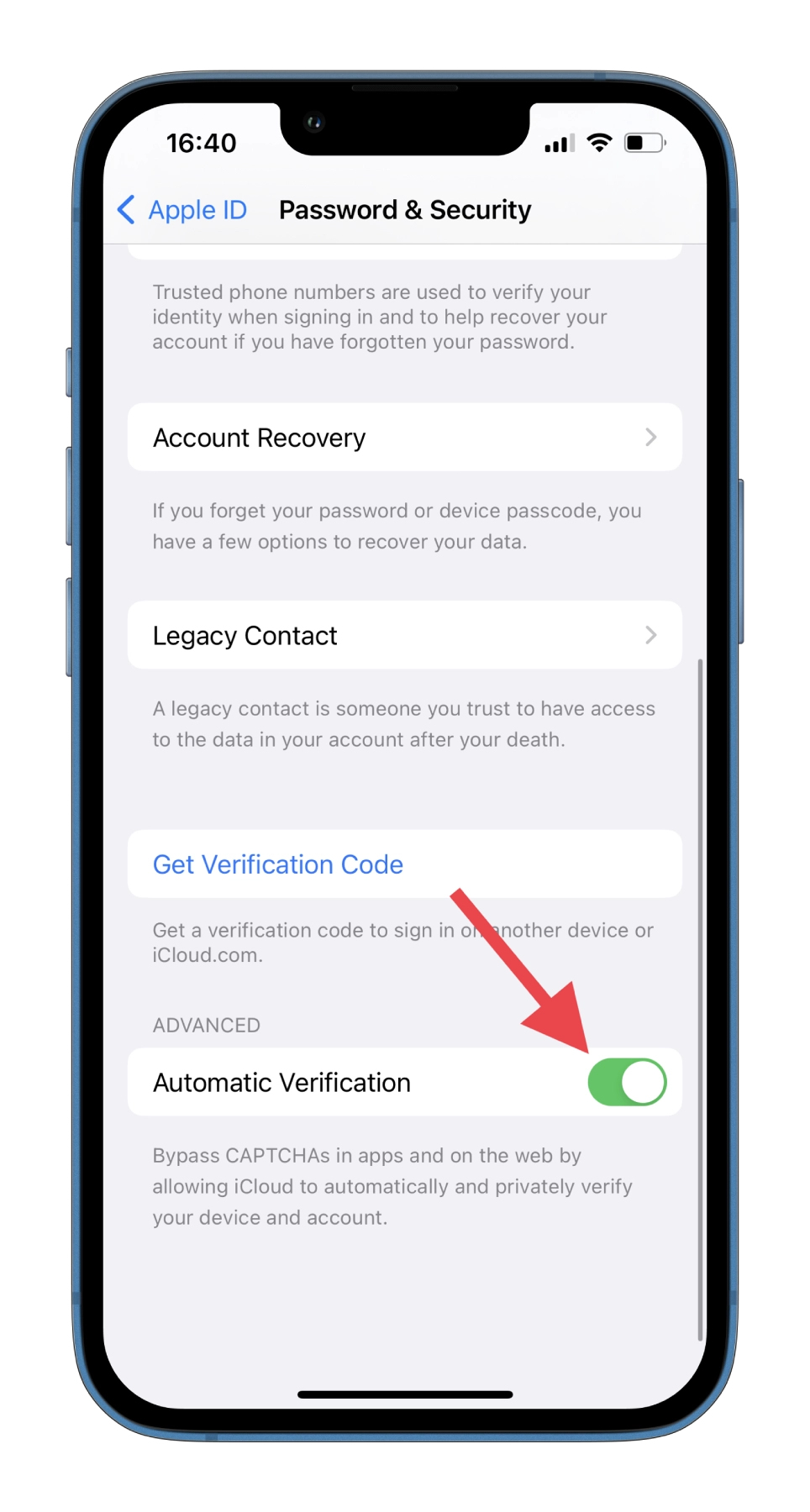 Keep in mind that this trick only works on iOS 16. So you need to update your iPhone or iPad first.
How does CAPTCHA bypassing work in iOS 16?
Apple is working with the two major content delivery networks, Fastly and Cloudflare. For this reason, you will have no problem with most websites.
If you visit a website that uses Fastly or Cloudflare services, you will access it automatically. According to Apple, such websites use something called Private Access Tokens. In turn, these tokens use your Apple ID to verify you are a real person. However, your iPhone or iPad doesn't share any confidential information.
Apple regularly does its best to improve our browsing and keep our data in safe. Therefore, it is possible that in future updates, we will see even more data protection features.
Read Also:
Why do websites use a CAPTCHA?
Some programs can automatically send ads, publish fake reviews, and more on the Web. That's why to block them, the website owners install captchas.
For example, there is a web page where visitors leave feedback. Anyone can fill in a few fields (name, email address) and send their message to the website, where it will be published. The program can easily simulate these actions. It can be "trained" to fill in the fields and publish the reviews, which is what the scammers are exploiting.
That's why web administrators add captchas. The program won't be able to enter it and won't get access to the service. However, remember that a captcha doesn't save websites from hacking.