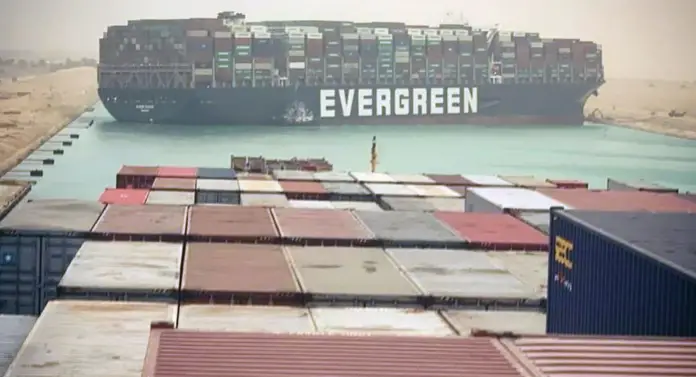 On Friday, March 26, oil prices are back up after a sharp drop on March 25. The reason is fears that a ship grounded in the Suez Canal could block the canal for a longer period of time than expected. For a few weeks, roughly.
Brent was up 0.7% (or 43 cents) to $62.38 a barrel by 00:28 GMT. Recall that on Thursday, March 25, it was down 3.8%.
WTI was also up 0.8% (or 49 cents) to $59.05. It was down 4.3% on Thursday, March 25.
What's going on in Suez Canal?
A stranded container ship is blocking traffic in the Suez Canal, one of the world's busiest shipping routes for oil and other goods between Asia and Europe. The issue is costing $400 million per hour in delayed goods, according to Lloyd's List.