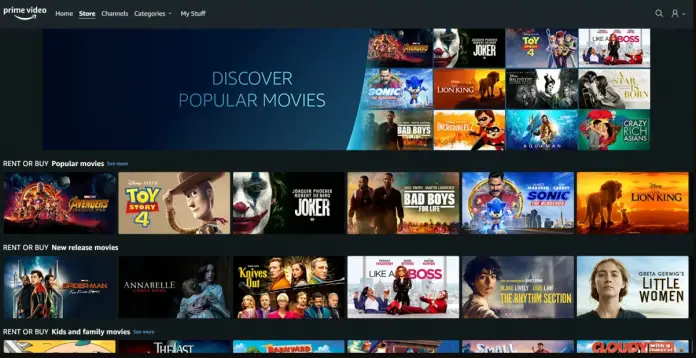 Just remember our world a year ago. If you wanted to spend time with friends and watch a movie, all you had to do was just go to the movie theater. Pandemic has significantly changed our world in this respect and we are used to being able to interact with our friends even online. Now, even if lockdowns are still very tight in your country, you can team up with your friends to watch your favorite movies or series.
Does Amazon Prime video have watch party?
Yes, it has. It took quite a while for Amazon to implement this feature, but now it's here. Using Watch Party you can connect with your friends and watch the same movies or series. Also, Amazon Prime Watch Party offers you a way to chat and communicate with your friends while watching. That's interesting feature and the increased interest shows that this is what people were interested in.
How do you watch a party on Prime video?
There are only 7 easy steps to start a Watch Party, so nothing complicated. All you need to do is:
Open Amazon Prime Video in your browser. Regrettably, the app isn't supported now.
Choose a movie, series, or show you want to watch with your friends.
On the title page of a movie, series or show you would see 'Watch Party' button. Just click it. For series and shows that have a lot of episodes 'Watch Party' button would be available on the particular episode's page.
Enter a chat name for your party.
Click 'Create Watch Party'.
Share Watch Party link with your friends.
Ask your friends to click on the link and join your party.
How many people can participate in Amazon Prime Video Watch Party?
Up to 100 people. I don't think you'll be watching movies with that much company, but it's still a great opportunity since you don't have to think about whether all your friends can fit into the party.
What can I watch with Amazon Prime Video Party?
Literally everything.
Amazon Prime Video has nearly 13,000 movies, series and shows. With Watch Party, you can either watch videos through a Prime subscription or rent or buy a movie and watch it with friends.
I won't give advice on specific titles, I think it's too individual to give specific advice.